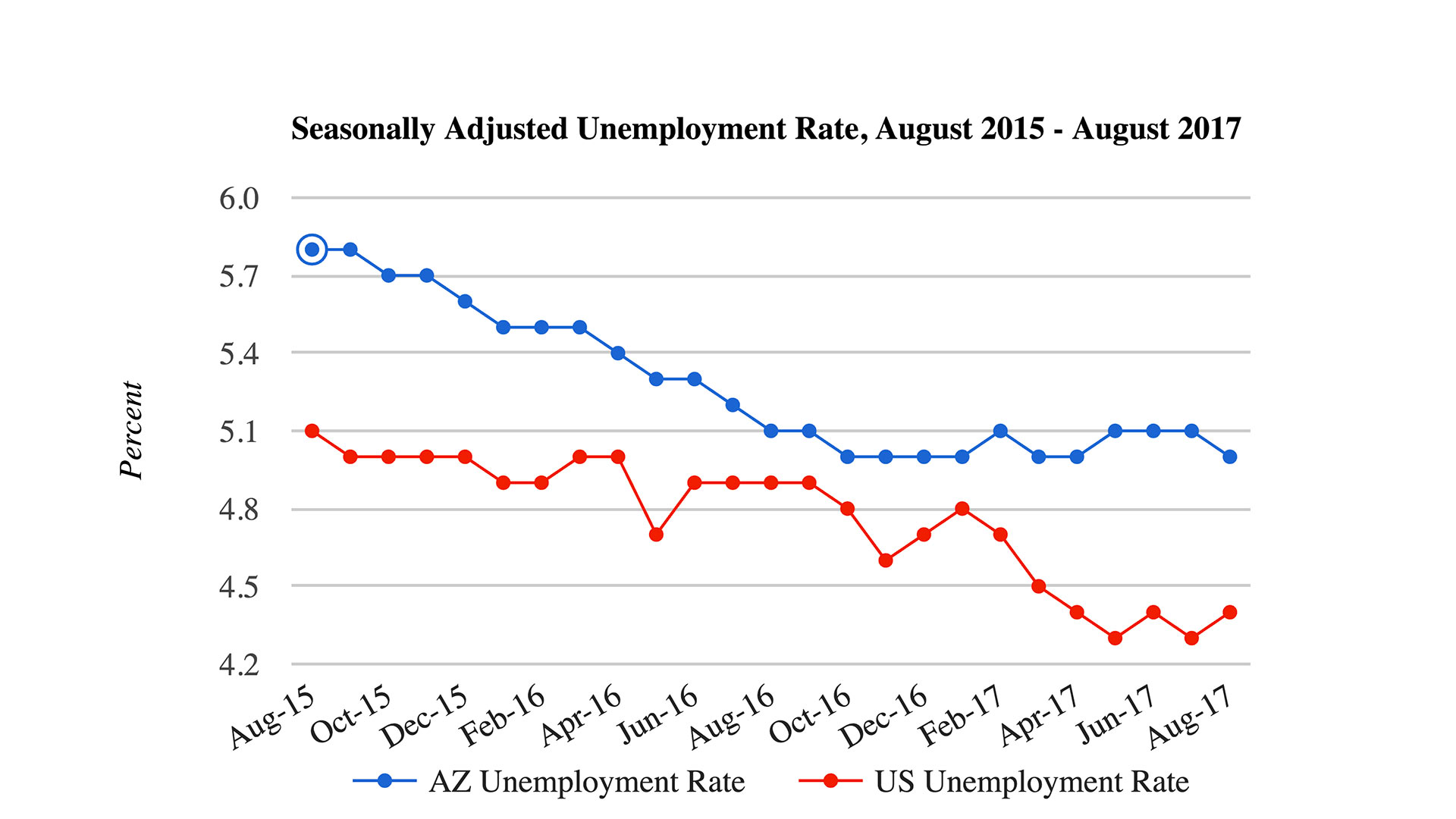 VIEW LARGER A chart showing Arizona unemployment for August 2017.

Arizona Office of Economic Opportunity
Arizona's unemployment rate dropped to 5 percent in August from 5.1 percent in July.
That's according to numbers released Thursday by the state Office of Economic Opportunity. The report showed Arizona's economy added 41,900 jobs last month, smaller than the post-recession average gain of 50,400 jobs.
Arizona continued to perform behind the national pace. U.S. unemployment was measured at 4.4 percent.
Doug Walls with the state employment office said the report gave Pima County mixed reviews.
"Within Pima County they have been reporting losses in retail trade and professional services," he said. "But they have been seeing positive gains in health care and finance-related employment."
Eight of 11 economic sectors added jobs, including 32,200 in the government sector, during August, which is when most schools begin their new year.