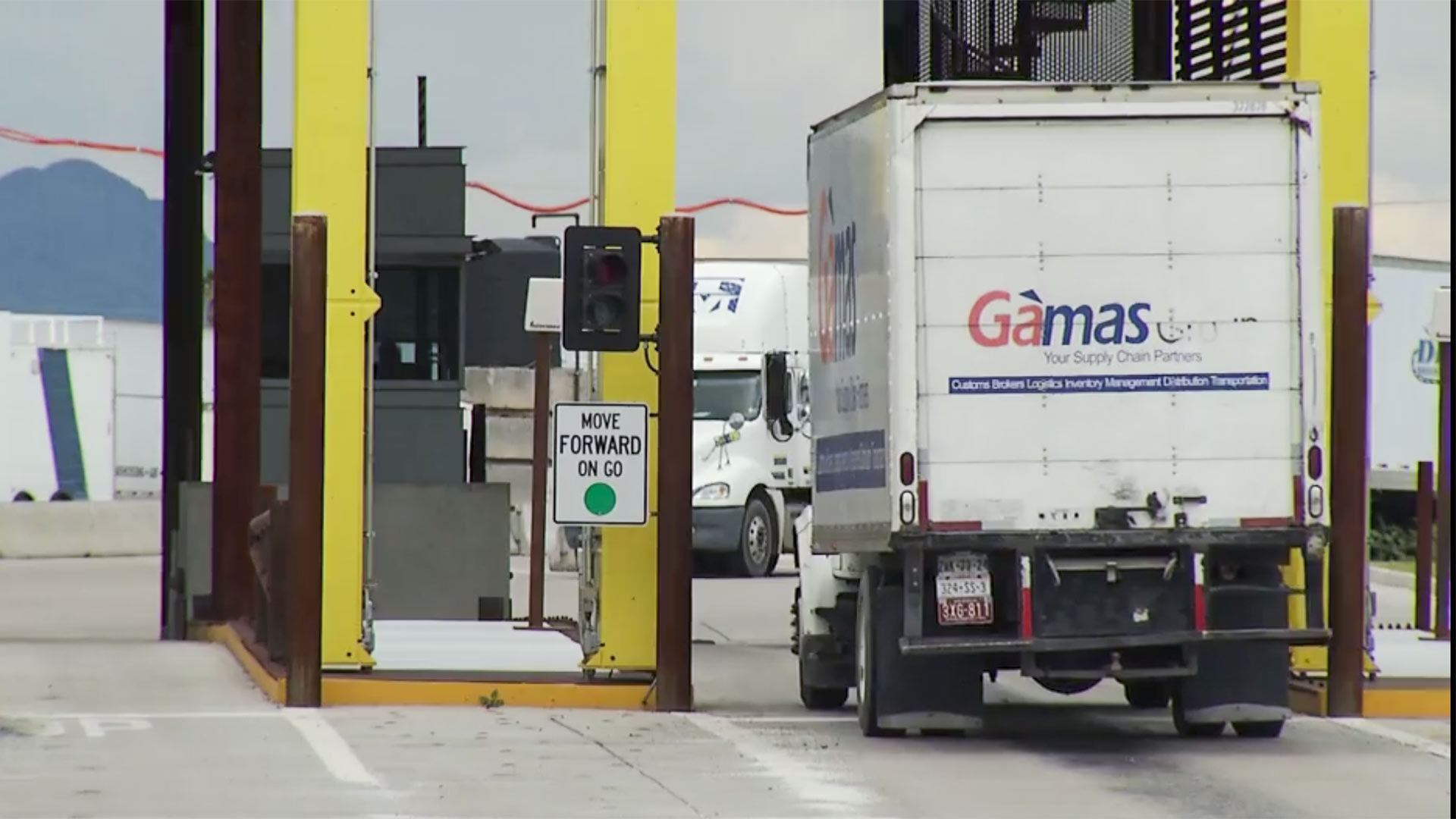 A truck at the Mariposa Port of Entry in Nogales at the Arizona-Mexico border.
AZPM Staff
Census data show the dollar value of goods flowing in and out of Arizona to and from foreign countries decreased in 2016.
Arizona exports totaled $22 billion last year, a drop of more than $600 million from 2015, but still an improvement over 2013 and 2014 numbers.
Top categories for export include aircraft parts, copper ore and components for electronics.
Goods heading into Arizona carried an estimated value of $19.7 billion, about $100 million lower than the amount that came into the state in 2015 and 2014.
Top imports include aircraft and automobile parts, produce — particularly tomatoes and peppers — and components for electronics.
Mexico remains Arizona's top trade partner. The state's southern neighbor is responsible for 38 percent of the Arizona imports and exports.
Top export receivers are Canada, South Korea, China and the United Kingdom. Other top importers are China, Canada, Germany and Brazil.