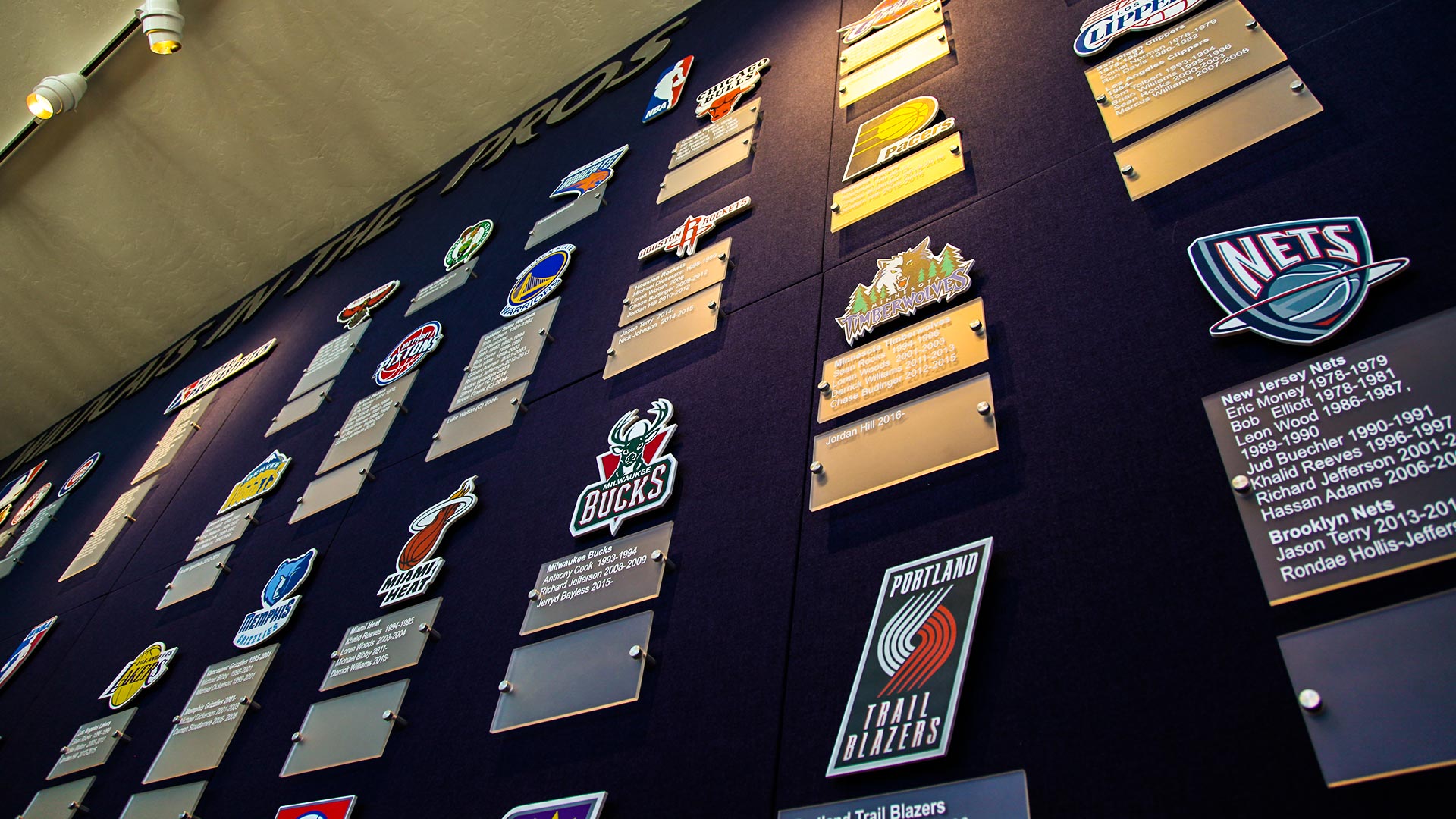 A wall display in the Jim Click Hall of Champions, on the University of Arizona campus, indicating various NBA teams where UA alumni have played professional basketball.
Nick O'Gara, AZPM
University of Arizona President Robert C. Robbins said in a statement that the school is working toward firing an assistant basketball coach who has been charged in a federal bribery case.
"We also have reviewed the specific factual allegations in the criminal complaint and have initiated the dismissal process against Mr. Richardson," the statement read.
The statement also adds that the school will join the FBI in examining the incident.
"I have directed the University of Arizona to initiate an independent investigation into the alleged actions of Emanuel Richardson and to retain an external law firm to conduct the investigation.
The FBI arrested Richardson Tuesday morning on charges bribery conspiracy, solicitation of bribes, honest services fraud conspiracy, honest services fraud, conspiracy to commit wire fraud and Travel Act conspiracy.
The U.S. Justice Department said the charges carry a penalty of up to 80 years in prison.
Federal authorities allege Richardson was bribed by a financial adviser and business manager. In exchange for $20,000, Richardson would advise UA basketball players to hire the pair once they were ready to leave the program and enter the NBA.
In a separate statement, Board of Regents Chair Bill Ridenour said, "President Robbins has full authorization to engage any external resources and undertake any other reviews necessary to assure the integrity and dignity of the UA Men's Basketball Program."
The statement also confirmed that UA has launched its own investigation based on NCAA rules, and that regents received additional legal advice on the federal investigation during their recent board meeting.