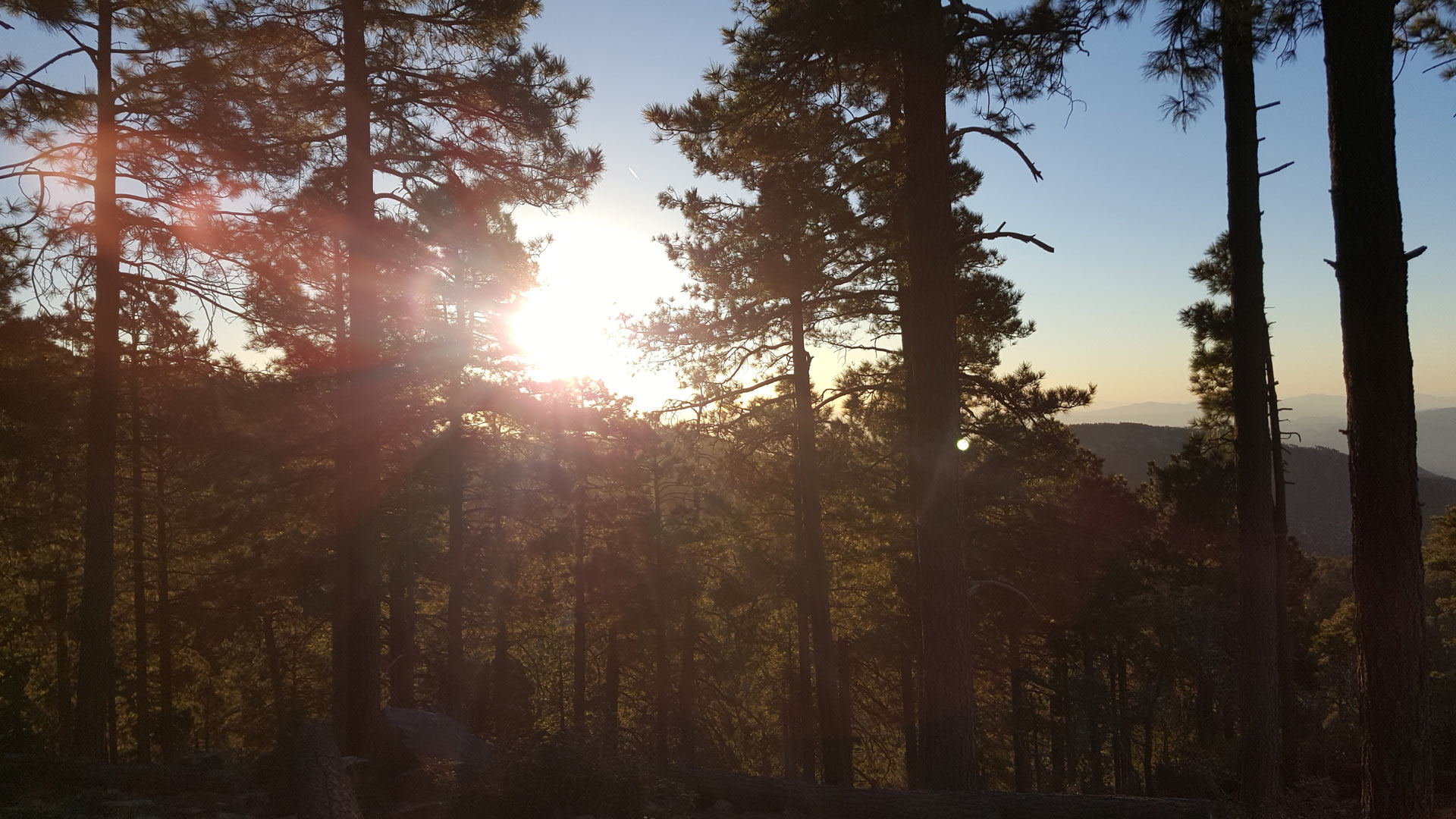 The sun rises through the trees in the Coronado National Forest.
AZPM Staff
Saturday is National Public Lands Day, a day when all federal parks waive their entrance fees to areas not managed by outside vendors.
Officials with public lands near Tucson hope people will do more than enjoy nature to celebrate the day, though. They are seeking help protecting and improving the land they manage.
Coronado National Forest will be working with the Sky Island Alliance on two restoration projects.
"Volunteers will be digging out mountain grass and buffelgrass to try to restore the area to a more natural state and make room for the future installation of native plants," said Coronado National Forest's Heidi Schewel.
The second project involves undoing damage done by humans at a well-known landmark on the Santa Catalina district's northeastern edge.
"We'll be working with the Central Arizona Grottos to do a graffiti removal project at Peppersauce Cave, and this project is going to take some time, but we're going to be starting up with phase one," said Schewel.
Projects in Saguaro National Park include the removal of invasive buffelgrass in the park's western district.
Saguaro is also seeking volunteers to help with landscaping work on the eastern district's Desert Research Learning Center.
Projects at both Coronado National Forest and Saguaro National Park get underway at 8 a.m. Saturday.
More information on the projects, including RSVP details, meeting places and what to bring, are available at the links below.
Saguaro National Park projects details