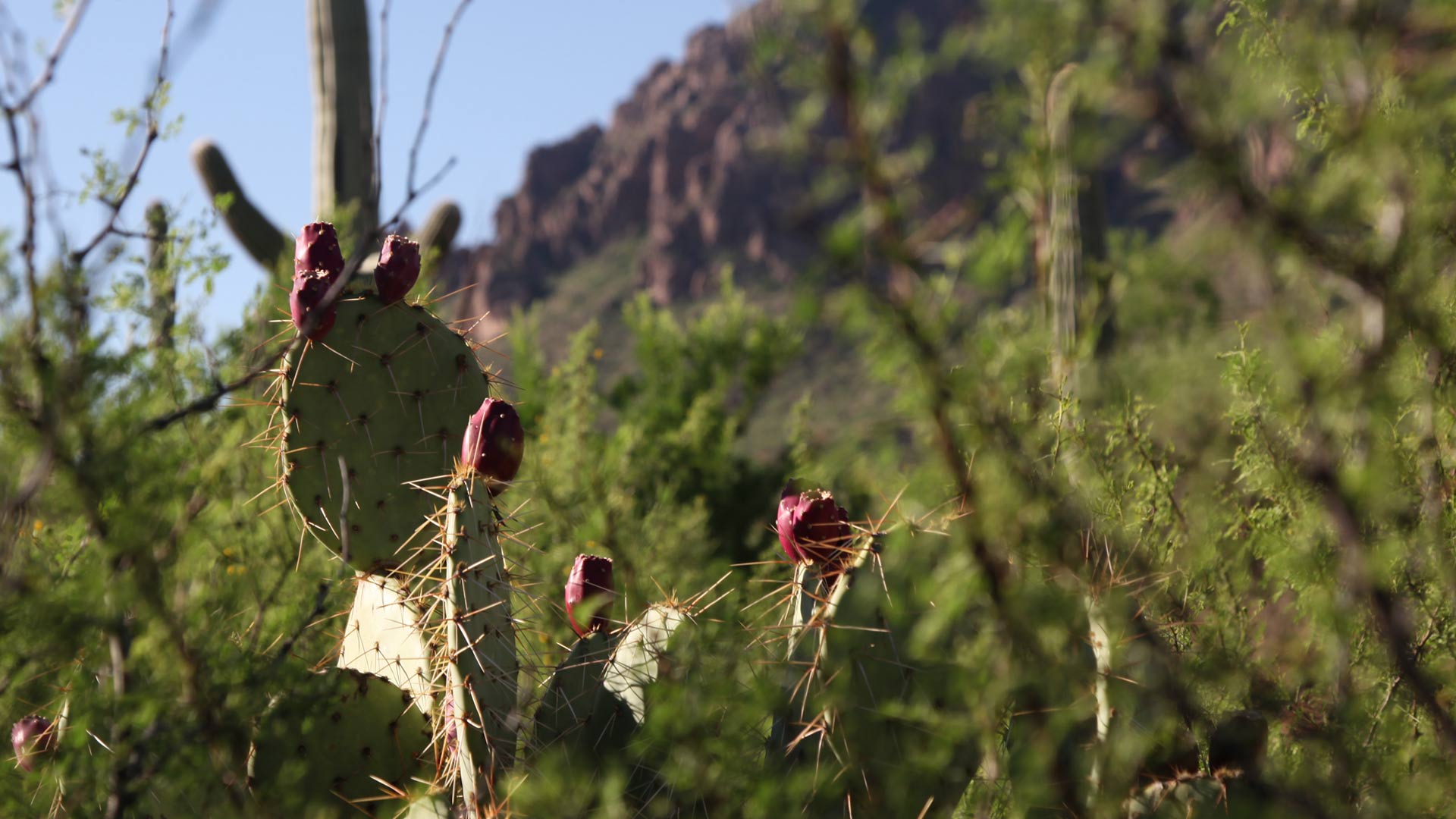 Prickly Pear cactus.
AZPM Staff
The fruits of the Sonoran Desert will be celebrated this Saturday at the Desert Foods Fiesta, with talks, demonstrations and tasty samples.
The Cooper Center for Environmental Learning in the Tucson Mountains is hosting the free event from 9 a.m. to 1 p.m.
"It's an opportunity for people to learn a little bit more about some of our native foods, how to prepare them, how to harvest them, their importance to native cultures of the Sonoran Desert," said Colin Waite, the director of the center, a collaboration between the University of Arizona's College of Education and Tucson Unified School District.
Waite said a highlight of the day will be a talk by Sonoran Desert naturalist David Yetman, host of the long-running public television show "The Desert Speaks."
"I would consider David Yetman the voice of the Sonoran Desert, just his expertise on the natural history of the Sonoran Desert and the native peoples."
Yetman will speak at 11 a.m.
Events include:
Cooking demonstrations by Solar Guild of Tucson
Solar telescope
Prickly pear fruit collection and preparation
Solar panel demonstration
Mesquite pod milling for a nominal fee
Food vendors
Tours of the Cooper Center
The Cooper Center is at 5403 W. Trails End Rd., off Camino de Oeste between Silverbell Road and Speedway.