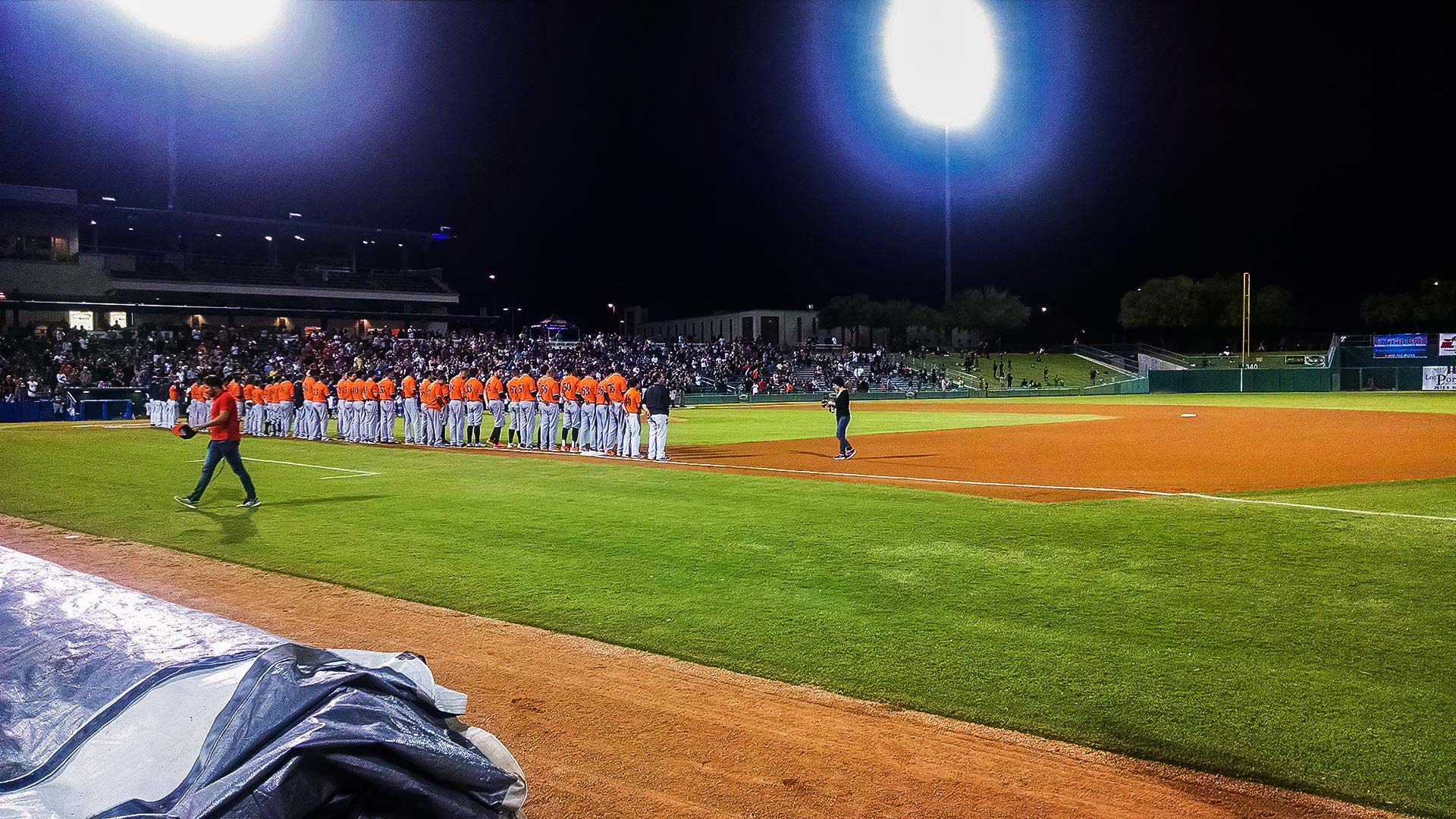 The Naranjeros of Hermosillo, Mexico, line up for the national anthems of Mexico and the U.S. during the Mexican Baseball Fiesta in Tucson, Sept. 29, 2016.
Nick O'Gara, AZPM
The Mexican Baseball Fiesta gets underway at 5:30 Thursday evening, marking the seventh year that teams from Mexico's top baseball league will hold preseason games in Tucson.
The event brings four teams to Kino Sports Complex, along with all the festivities that accompany baseball games in Mexico.
The event's main organizer said the atmosphere of a Mexican baseball game is the "polar opposite" of an American game.
"And what that means is music every pitch, live bands going on as the game is going on, mascots on the field and just a whole lot of craziness," said Mexican Baseball Fiesta President Mike Feder.
Two of the teams have been in Tucson for weeks prior to the event, holding their preseason training here.
The event also draws tourists north from Mexico who wish to see the teams prepare for the season.
"That's the most important thing of this event is the economic impact," said Feder. "All the hotel rooms and the money spent in the malls and the other places, this event is generating all of those dollars."
Estimates of the event's economic impact in past years have come in at more than $1 million.
Each night of the event includes a doubleheader starting at 5:30 p.m. except Sunday, when the first game gets underway at 3:00 p.m.
A schedule, online tickets, and other information on the fiesta are available here.