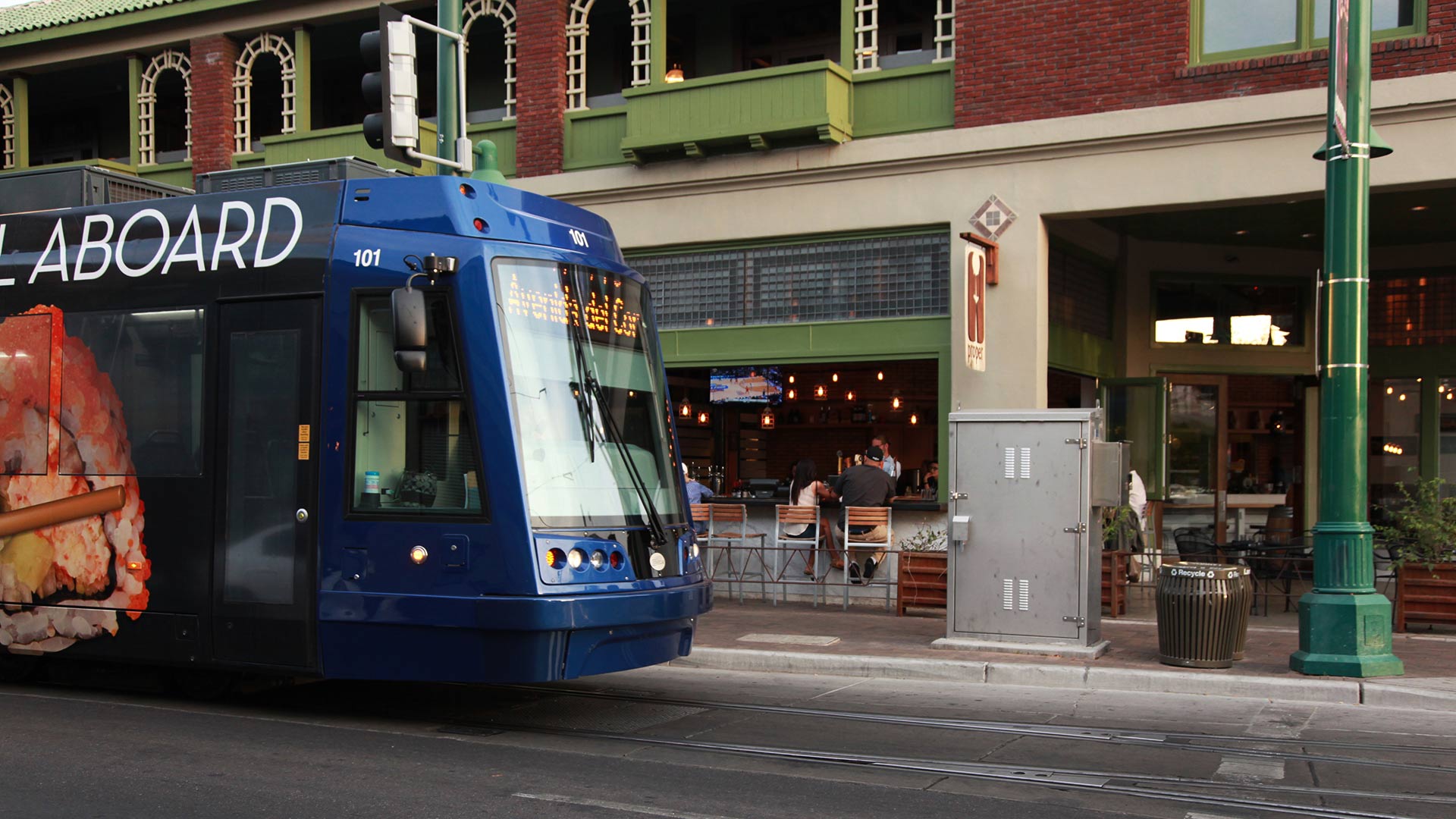 The streetcar passes Proper restaurant on Congress Street on April 5, 2016.
Tess Salmon/AZPM file photo
Congress Street is one of five "great streets" in the American Planning Association's annual Great Places in America list.
The list honors excellence in design, with separate categories for neighborhoods, streets and public spaces.
The APA points to work done to improve multi-modal transportation on Congress, including the widening of sidewalks and the inclusion of the streetcar. It also notes work done to restore historic storefronts along the street.
The group's president said work to revitalize areas such as Congress is part of a national trend.
"We're seeing a demographic trend and a shift right now where people are moving from the outskirts of a community back to the downtown area," said Cynthia Brown.
She said such work could also help attract new talent to a city.
"A lot of communities are now understanding the economic benefits of investing money within their downtowns and strengthening their neighborhoods around those downtowns," she said.
This is the first time a part of Tucson has been mentioned in the APA's Great Places. It is the fourth mention of Arizona in the list's ten-year history.
See a full list of all of the group's honorees here.