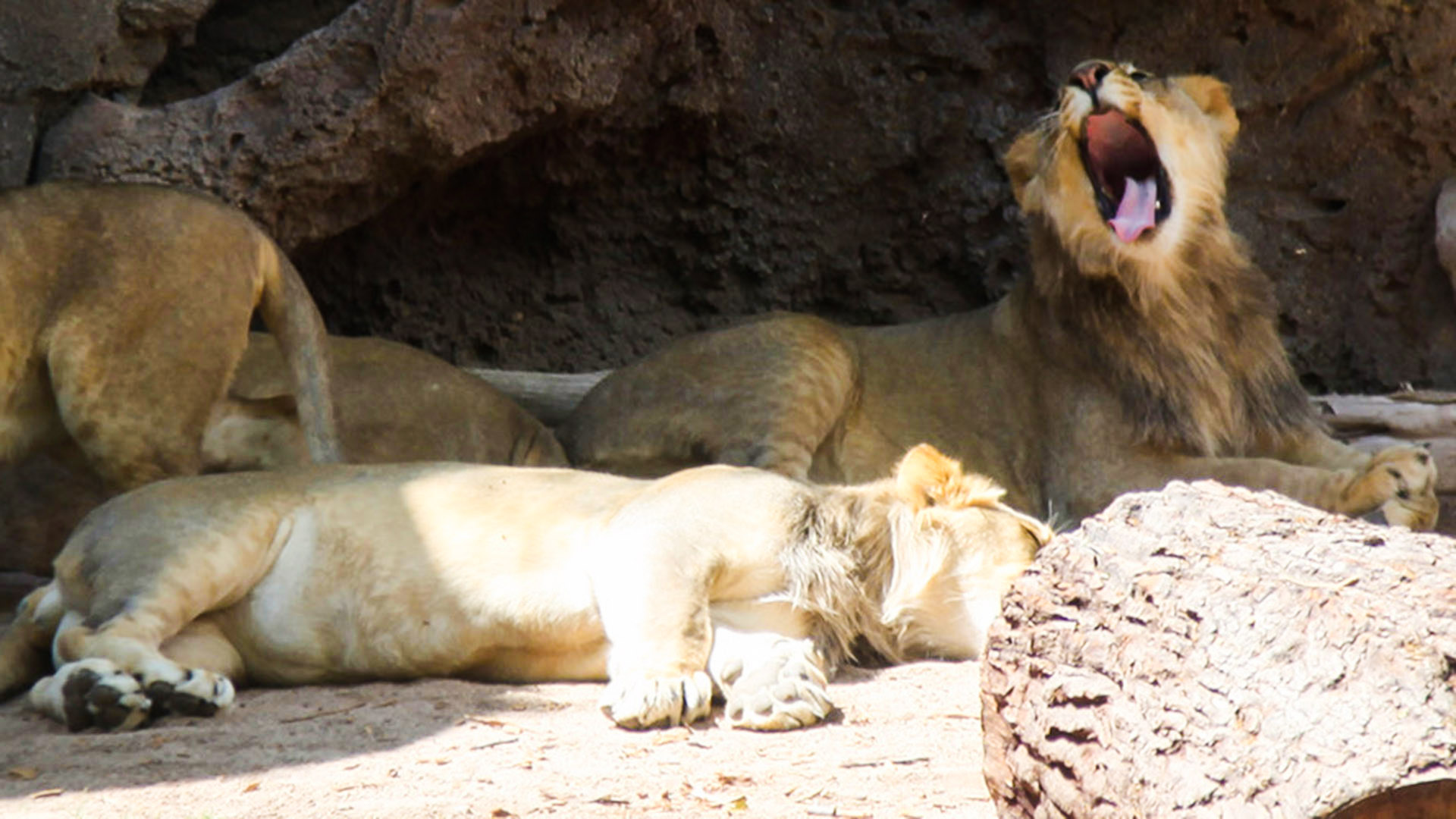 Lion cubs relax at the Reid Park Zoo.
Andrea Kelly, AZPM
Propositions 202 and 203 would increase the City of Tucson sales tax by one-tenth of a cent for 10 years to help fund the Reid Park Zoo.
The money would help pay for improvements like a new sewer line and the master plan.
"That has things like tigers crossing overhead trails, that gives our animals more space," said Nancy Kluge, Tucson Zoological Society.
The proposed tax increase is expected to raise $8-10 million a year for a decade. After 10 years, the tax would sunset.
The Pima County Republican Party is leading the opposition to all of the proposed sales tax increases on the November ballot.
David Eppihimer, Pima County Republican Party chairman, said the opposition isn't based on the issue, but rather the funding.
"We came out against it because we're basically against all sales tax increases. If those pass and [Prop.] 204 were to pass, we'd be over 9 percent," Eppihimer said. "It is a terrible burden on our city and our residents."
Eppihimer said he wants to be clear, he loves animals and has nothing against the zoo. He just believes Tucsonans are getting tired of sales tax increases.
"All these sales tax increases are unnecessary. Our city spends money wastefully on their own priorities, their own list of things they want to get accomplished. They don't pay attention to the basics. They don't pay attention to the core services," said Eppihimer.
Supporters of the sales tax increase say it is about more than just the zoo.
"This brings jobs to Tucson. It is construction, it is also tourism development. Our board has come up with items that this would be the only zoo in the western U.S. that has these features," explained Kluge.
If the tax increase passes, it will not cover all of the zoo's costs. The Zoological Society will still have to raise more money, a task they said they are willing to do.