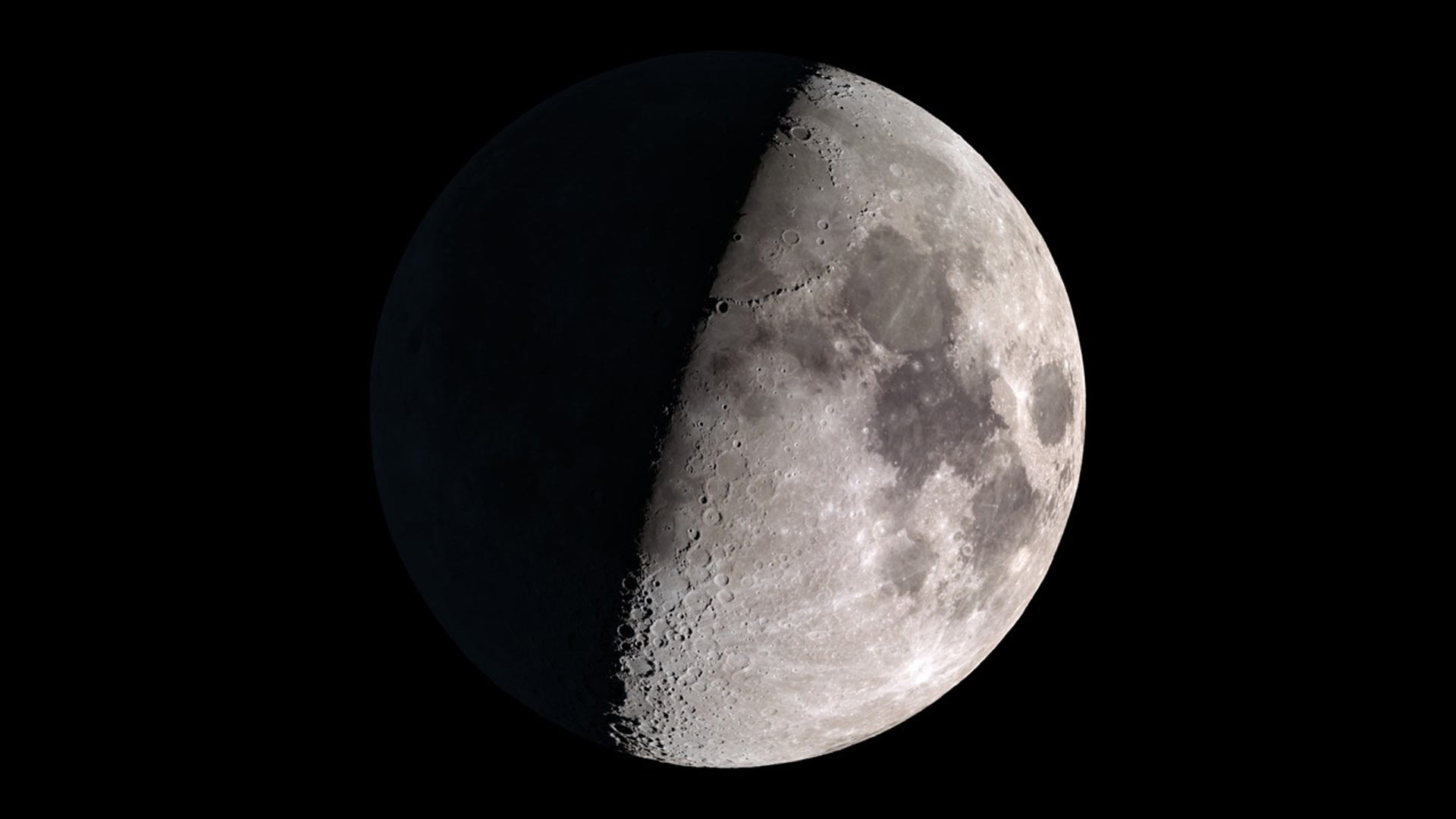 This is how the moon will appear on Saturday, Oct. 28, 2017, according to an online tool from NASA.
NASA
Saturday night is International Observe the Moon Night, and local amateur astronomers will set up telescopes in two locations to view Earth's satellite.
NASA and many worldwide planetary science organizations set aside one night a year for humans to observe, understand and appreciate the moon.
The Tucson Amateur Astronomy Association will have telescopes and volunteers focused on our moon.
"It's going to be one day past first quarter, which means that it's pretty bright. So it will be about half lit as you're looking at it," said Jim Knoll, who organizes the association's regular star parties.
It's been 48 years since Neil Armstrong made that "one small step" as the first human on the moon. Knoll said some of the moon's famous features will be visible Saturday.
"We'll obviously look at some of the craters. The Sea of Tranquility is visible during the first quarter moon and so the astronomers hopefully will be able to point out where Apollo 11 landed," he said.
The group will have three telescopes at Tucson Mountain Park's Ironwood Picnic Area off Kinney Road from 6:30 to 8:30 p.m.
A small telescope will be set up at the Joel D. Valdez Main Library on North Stone Avenue downtown from 6 to 8 p.m. After the event, the astronomy group will donate the instrument to the library so it can be checked out by patrons to view the heavens.