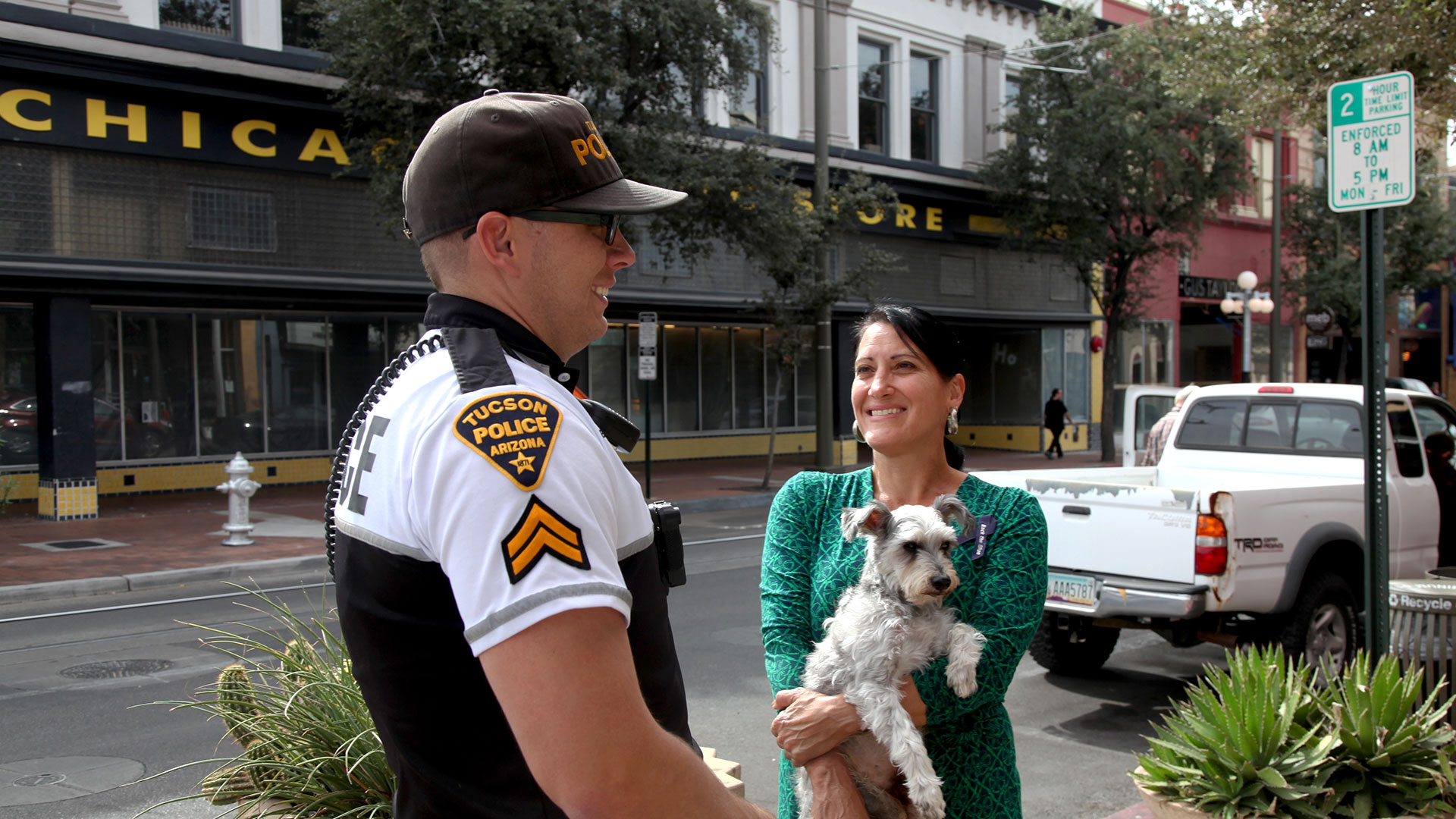 Margo Susco holds Gromit, Hydra's mascot, while talking to a Tucson police officer who works downtown.
Tony Paniagua, AZPM
Downtown clothing store Hydra will close by the end of the year.
The store with retro clothing and window displays withstood construction and economic turmoil on Congress Street. It will cease operations Dec. 31.
Margo Susco was living in Los Angeles in the early 1990s when she decided to take a big step in her life.
She moved to Tucson and opened a clothing and apparel store for men and women at the corner of Congress Street and 6th Avenue in downtown Tucson, long before the area's resurgence.
The store, Hydra, turned into a well-known establishment and Margo Susco became in a fixture in the area, often being outspoken on behalf of small businesses and on other issues impacting downtown.
"It's been a real blessing for me to be here through all of these changes. It's always interesting to see all the different phases downtown Tucson takes on," Susco said.
Susco's younger brother, Joey, had been helping at the store when he returned to Tucson from Italy, but he recently moved for a new job in Chicago, where the siblings have relatives.
Margo Susco said that prior to her brother's move, she had already started to think about doing something different with her time.
Her decision was not based on politics, gentrification or any other issues, she said.
"I have no sensationalistic, big story to throw out there. Be it personal, professional, I think everybody at some point in their life just has that experience where they think it's time to move on," she added.
The store, which is known for its creative window displays, added a large quote to one of them:
"You can't start the next chapter of your life if you keep rereading the last one."
Susco said she wants time to say goodbye to all of her acquaintances so she'll keep the store open until New Year's Eve.
After that, Susco hopes to find a job for a nonprofit group that helps the community. She has been volunteering with law enforcement, veterans and Special Olympics Arizona.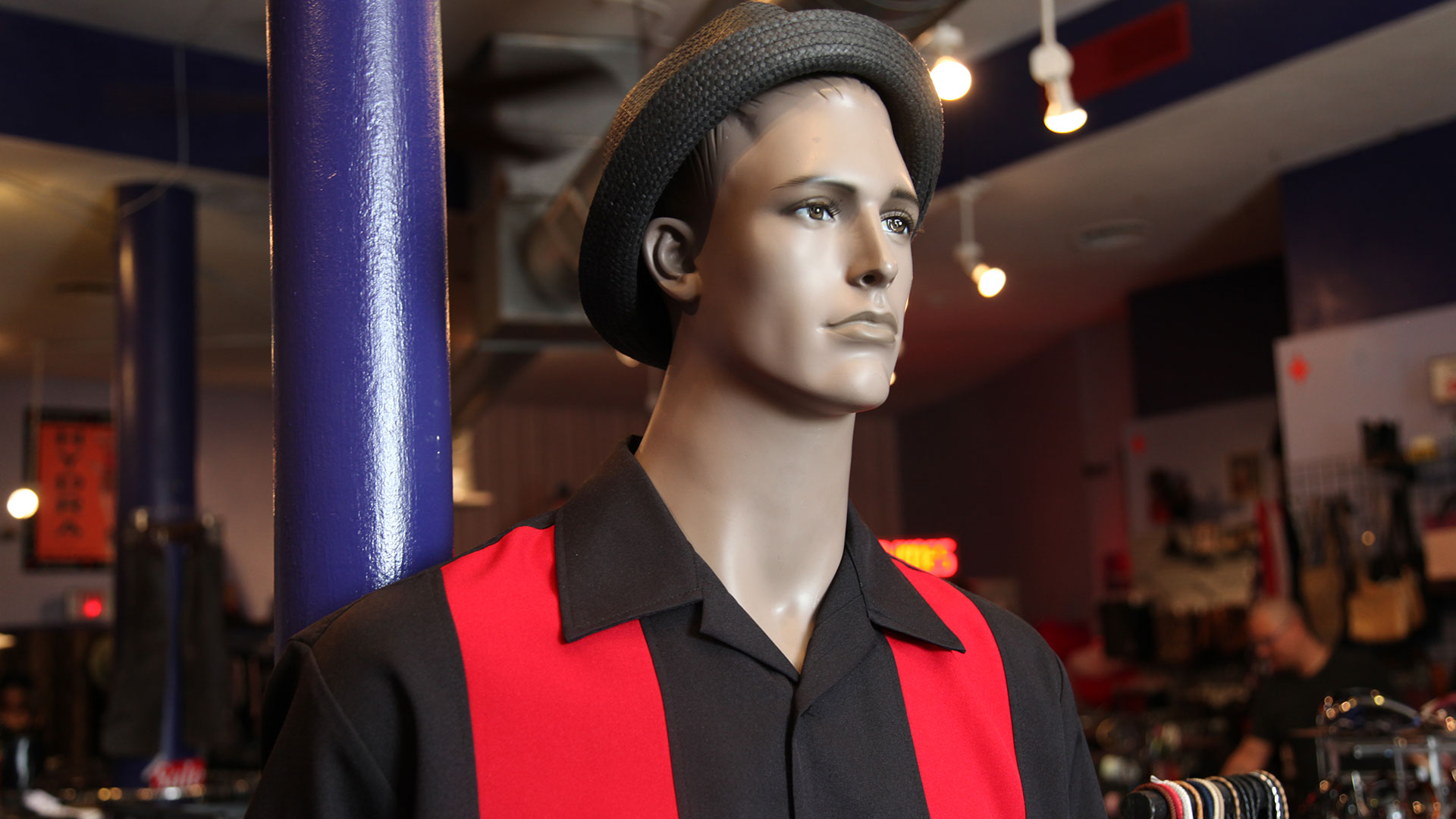 Hydra opened in 1994 and is known for a variety of styles including industrial, retro and vintage.
Tony Paniagua, AZPM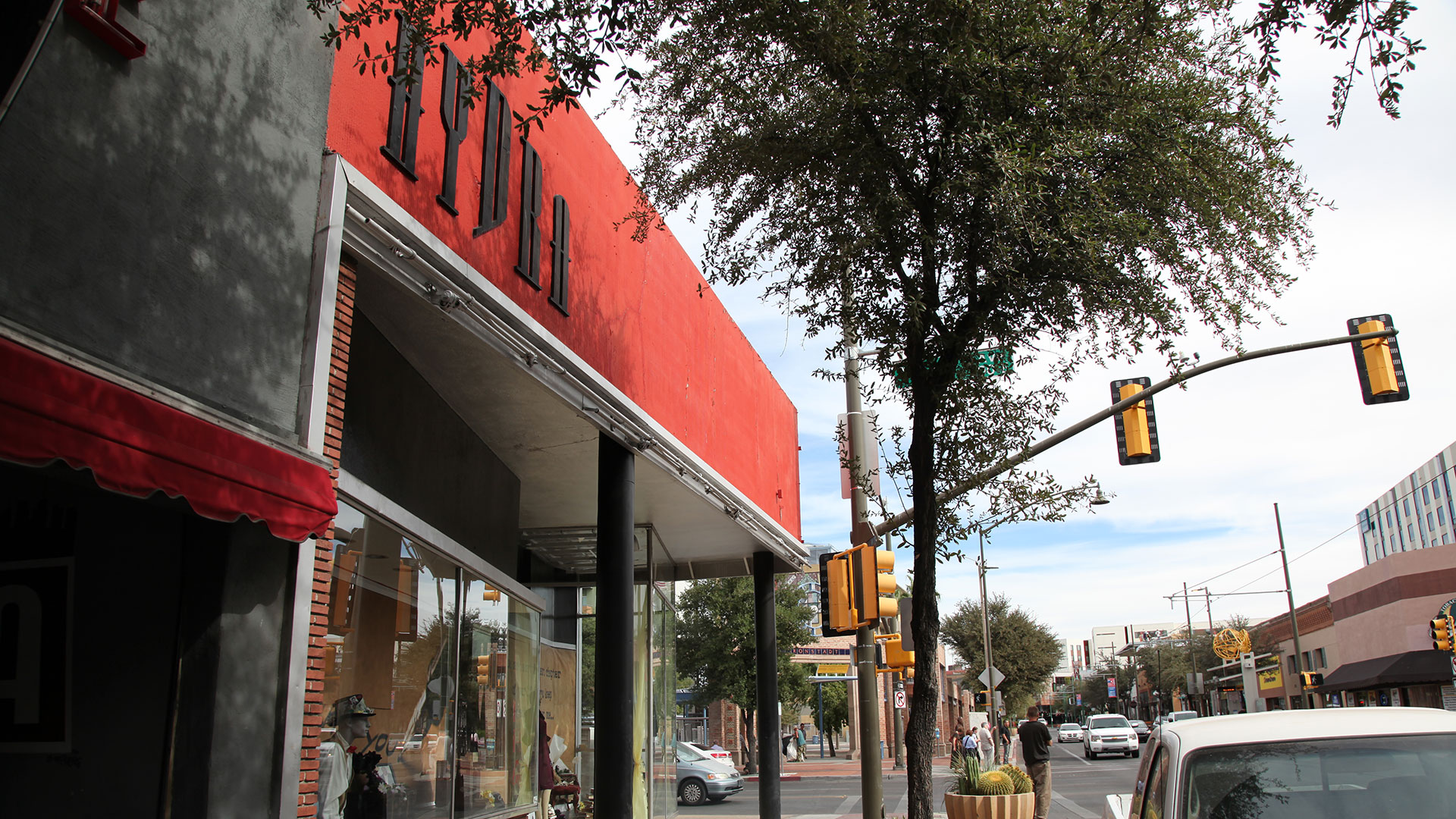 Hydra has been at the corner of Congress Street and 6th Avenue since 1994.
Tony Paniagua, AZPM