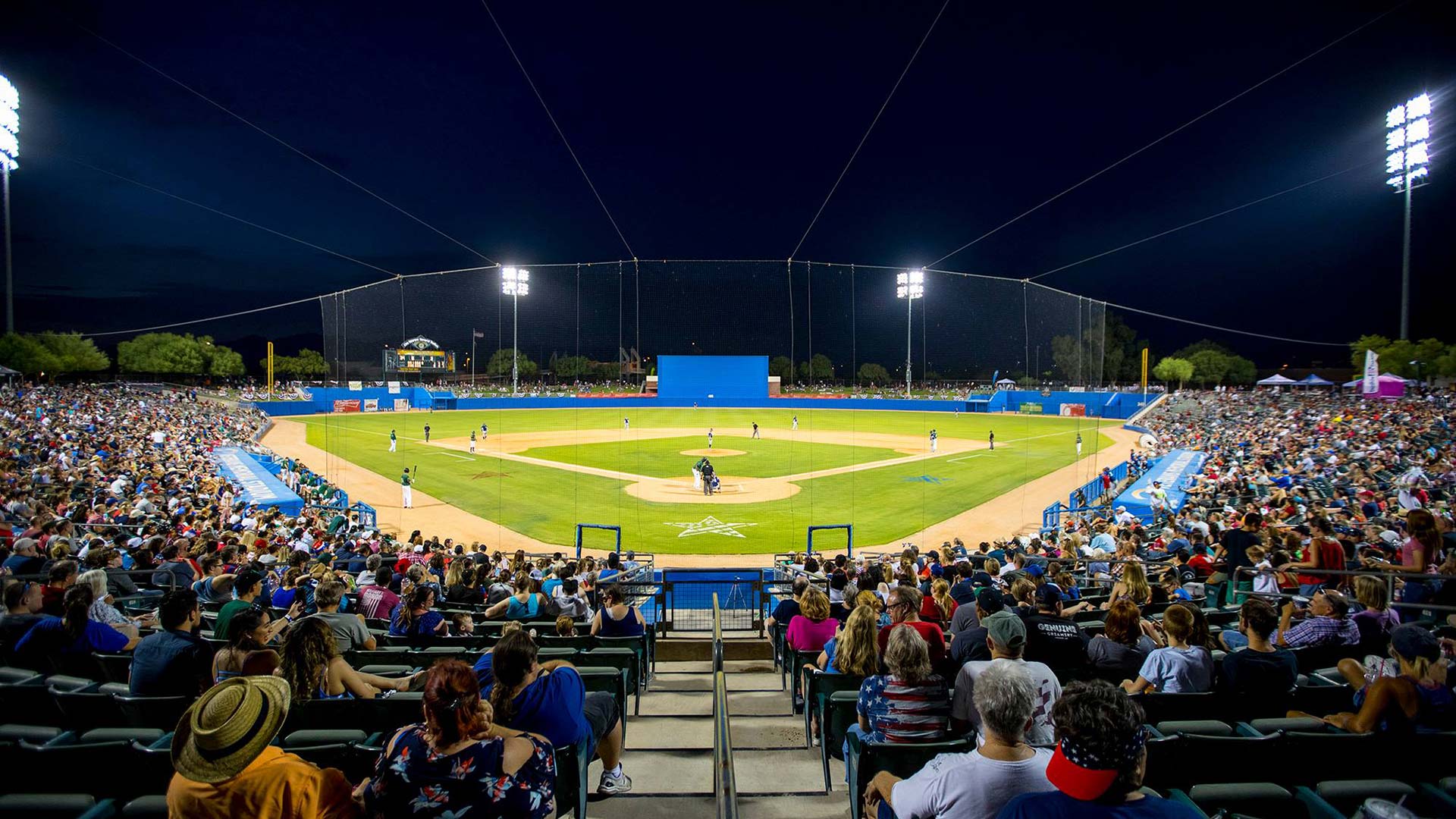 Kino Veterans Memorial Stadium in Tucson.
Courtesy Kino Sports Complex
A 50-cent-a-night surcharge for RV parking spots in Pima County has helped pay off debt accrued to build Kino Sports Complex, and therefore, the fee has ended.
The surcharge's end comes as officials anticipate they will have paid off the debt by the end of the year.
The surcharge generated $161,000 in revenue in the last fiscal year, according to a release from Pima County.
"There's an ever-growing revenue stream," said Reenie Ochoa, stadium district director. "In fact, I'm looking right now at the 2018 calendar with regard to special events, and we've probably only got a half a dozen prime weekends that are still available."
Despite the busy calendar at Kino, Ochoa said the complex is not breaking even financially. Efforts to update infrastructure at the 20-year-old facility are one major reason.
While the RV-spot surcharge will end, a $3.50 fee on rental-car contracts that also helped pay off the debt will remain in place.
The money it generates will pay for an expansion of Kino Sports Complex south of Interstate 10. It will include 12 grass fields that can accommodate a variety of sports and facilities such as restrooms, vending areas, locker rooms and a separate vehicle entrance.
"Construction should be finished by 2020. With it being natural grass turf, we like to let that go through a growing season before we put too much heavy play on it."
She estimates the fields will be in use by fall of 2020.