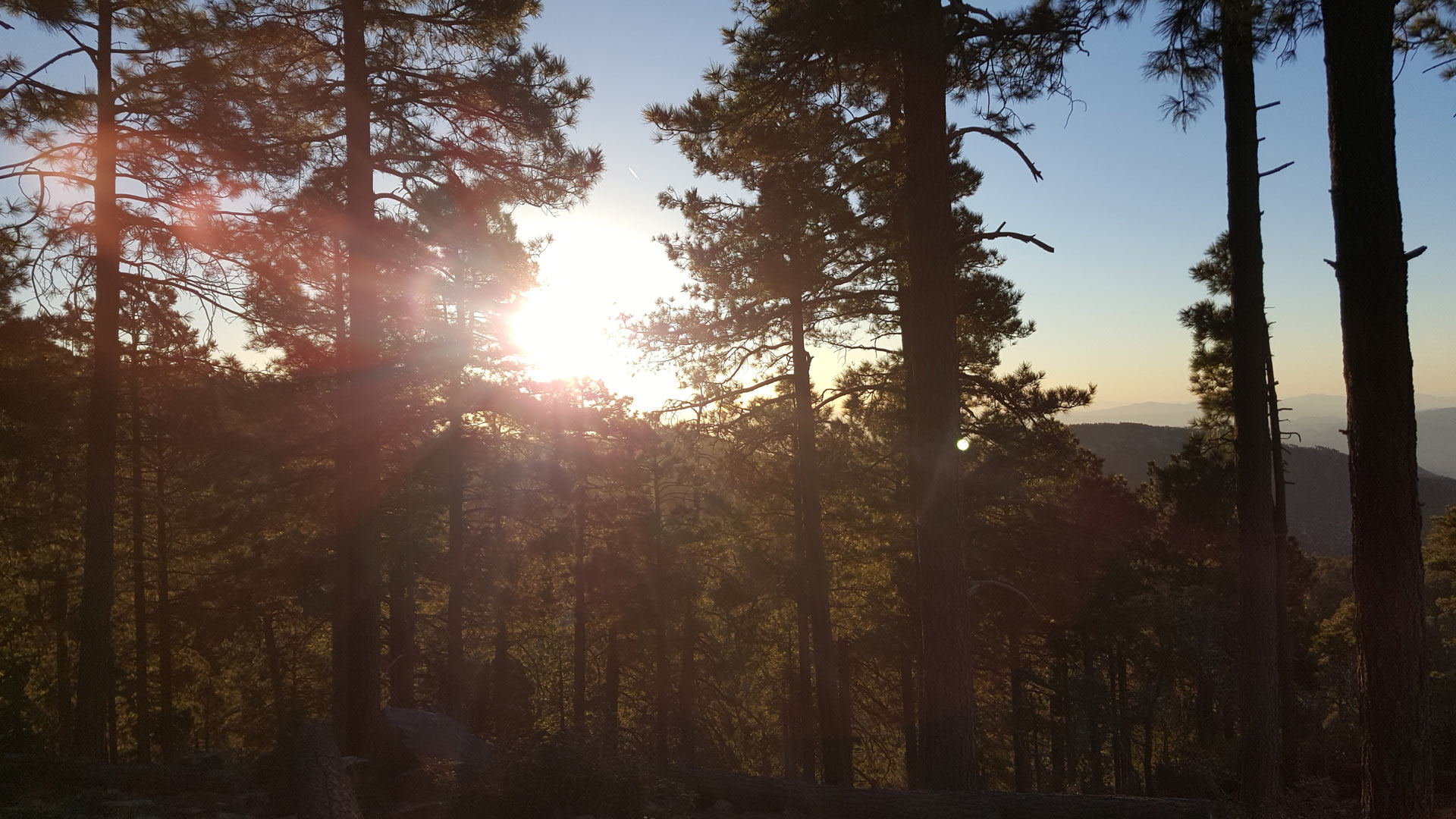 The sun rises through the trees in the Coronado National Forest.
AZPM Staff
Camping or picnicking in the Coronado National Forest could be more expensive by next summer, and forest officials want to gauge public reaction to proposed fee increases.
The increases would be modest compared with those being proposed by the National Park Service, which wants to charge up to $70 a car for visitors to the Grand Canyon and other major parks during the tourist season.
The Coronado National Forest proposal calls for some fees to double at developed sites in the Tucson area. For example, overnight camping would go from the current $10 to $20 next year. The Coronado annual pass would increase from $20 to $40.
Many of the 200-plus sites in the forest would remain free, but the proposal calls for fees to be added for 35 day-use sites, campgrounds and group sites that are now free of charge.
Forest officials say they collect about $1.3 million in user fees and taxpayer funds every year to maintain recreation sites, but they need nearly triple that amount.

They plan to collect comments from various partners, tribes, and park users before deciding on a final rate plan sometime next year.