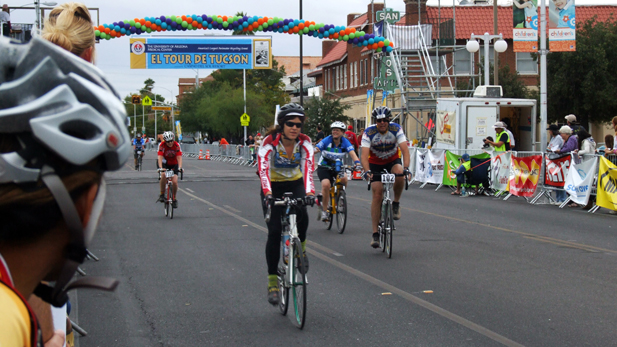 Rebecca Brukman. 11/26/12. Bikers cross the finish line at El Tour De Tucson.
The 35th annual El Tour de Tucson takes place on Saturday.
The race brings thousands of cyclists to the Tucson area — it also means road closures for Tucsonans looking to get around town during the event.
The longest route on the race is 106 miles, resulting in rolling road closures around Tucson.
"The south side is pretty cleared off by 10 in the morning," said Marilyn Hall, a spokesperson for the organization that puts on El Tour. "By one in the afternoon, it should be clear up by Ina and Oracle. Of course, the latest is coming down Silverbell. That goes on until 5."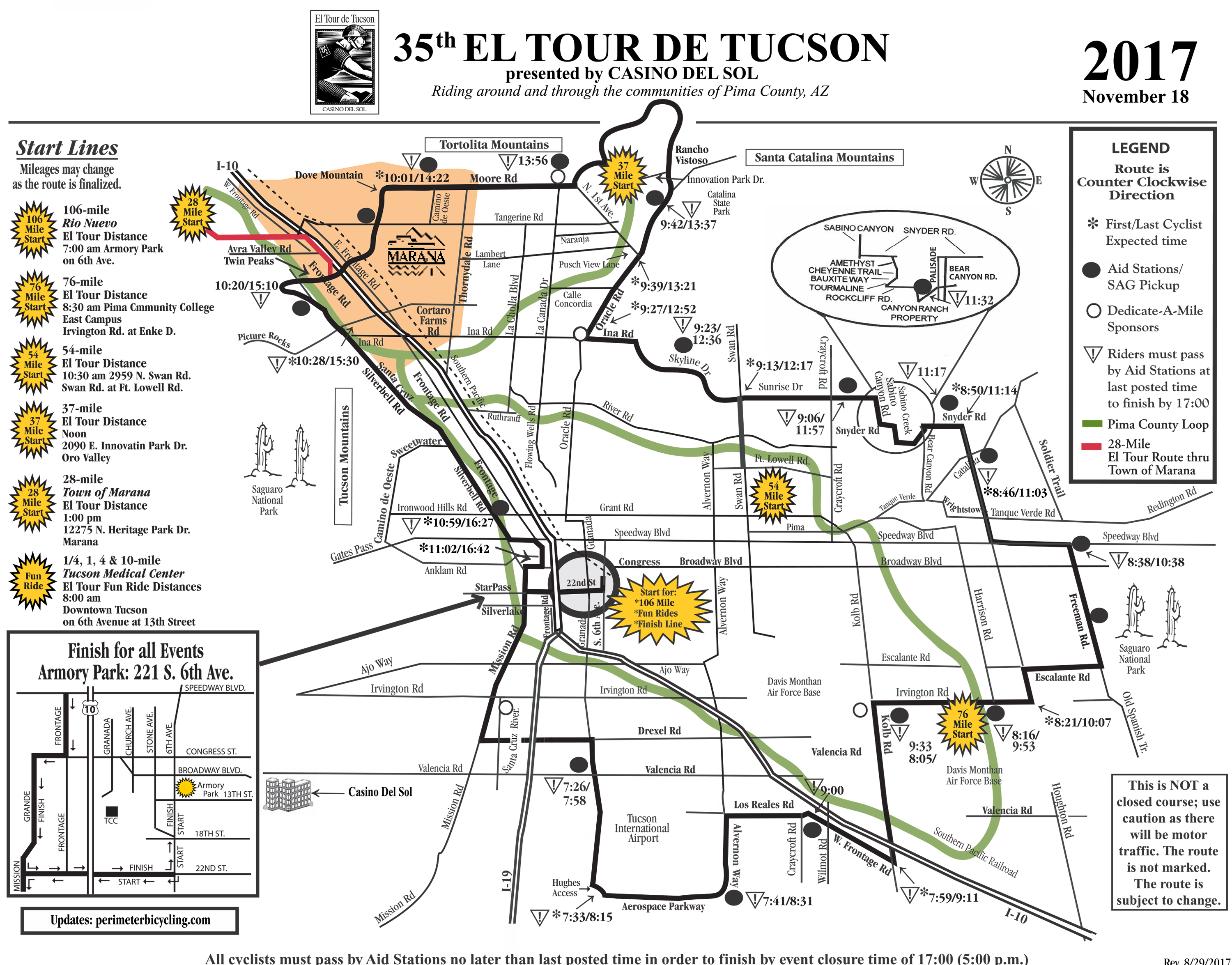 VIEW LARGER
Perimeter Bicycling
Cyclists doing the full route start and end in downtown, while those taking part in shorter races start in a variety of spots along the route.
The event means those looking to drive along the route will see a notable increase in bicyclists.
"Always look out for cyclists on the road. And cyclists, share the road with the motorists, too," said Hall. "It's important for everyone to take care of each other out there."
Around 6,000 people registered for the event before the start of the El Tour de Tucson Expo, which takes place each year the Thursday and Friday before the race.
Hall said organizers anticipate between 1,500 and 2,000 people will sign up for the race at the expo.