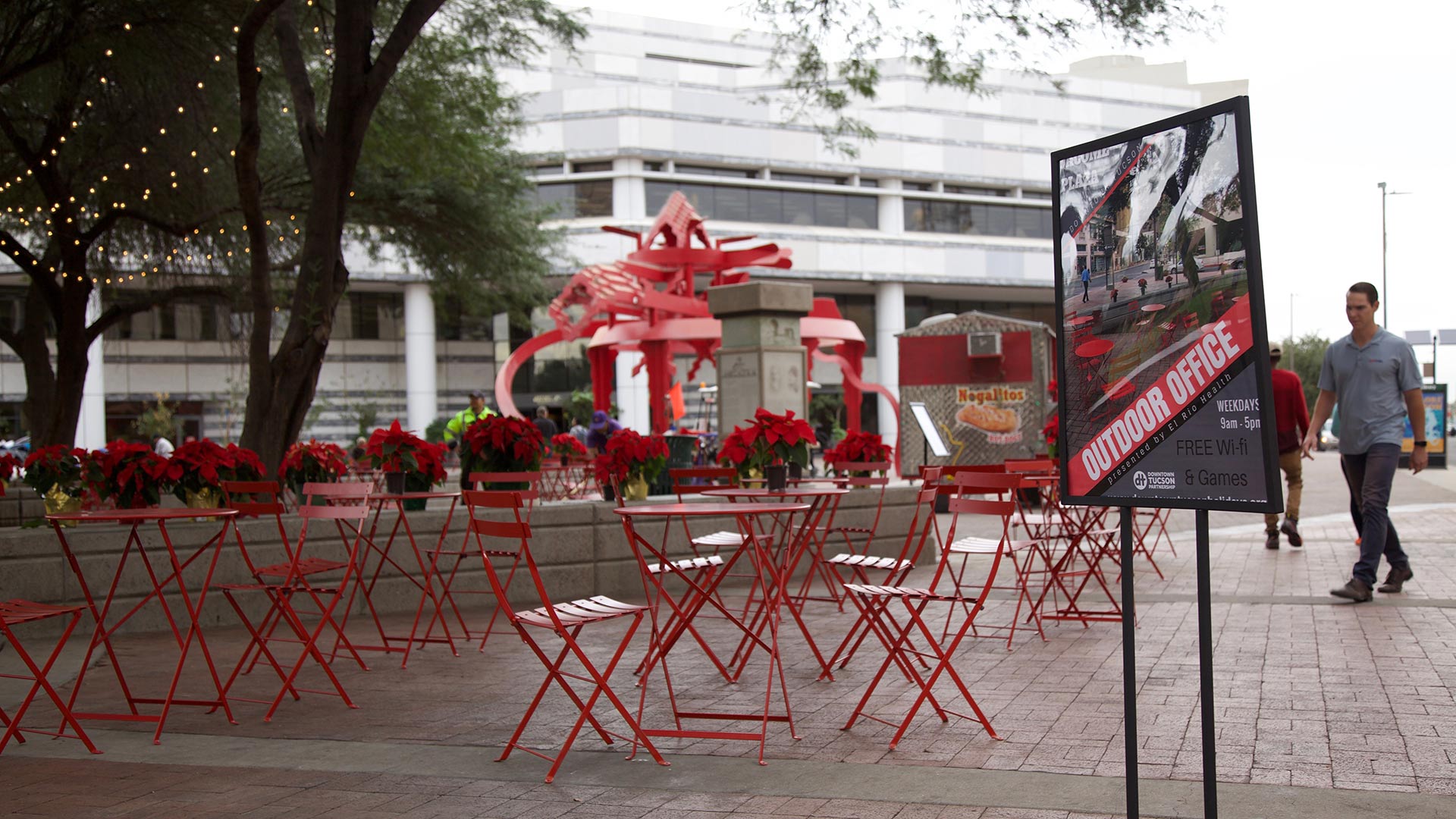 Red tables and lawn games now take up portions of the space under the trees at Jacome Plaza in downtown. The Outdoor Office is open to the public Monday through Friday from 9:00 a.m. to 5:00 p.m.
Zac Ziegler
The Downtown Tucson Partnership has turned an area that is well-known as a haven for homeless people into an outdoor office space that is open to the public.
Jacome Plaza sits in front of the main entrance to the Joel D. Valdez Main Library near the intersection of Stone Avenue and Pennington Street.
The plaza is now home to red tables, games such as ping pong and bean bag toss and free Wi-Fi during typical business hours.
"Our goal is to open up this public space for everyone's use," said Kathleen Ericksen, partnership president. "For so long, people did not feel welcomed in the environment. They didn't feel safe or comfortable and now they do."
The plaza has been known as a gathering place for downtown's homeless population, and the Downtown Tucson Partnership has partnered with a variety of groups to help reduce the plaza's homeless problem.
The partnership will have people at the outdoor office who will help set up the area's homeless with services that can get them back on their feet.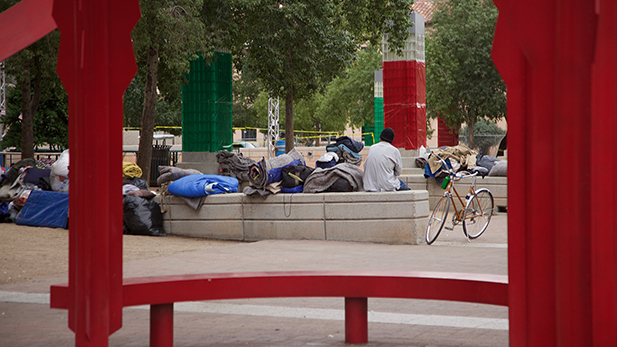 The benches and lawn in Jacome Plaza are a frequent gathering place for homeless people in downtown Tucson.

Zac Ziegler
"Chronically homeless people should not be living in the streets. It's not safe for them, and it's not safe for other people," Ericksen said. "We're taking an approach where we help people, and we're also opening the park up to others. We're creating a safe and welcoming environment."
She said the hope is that the homeless population at Jacome Plaza will drop because people are being helped out of homelessness, and not because they are being chased off.