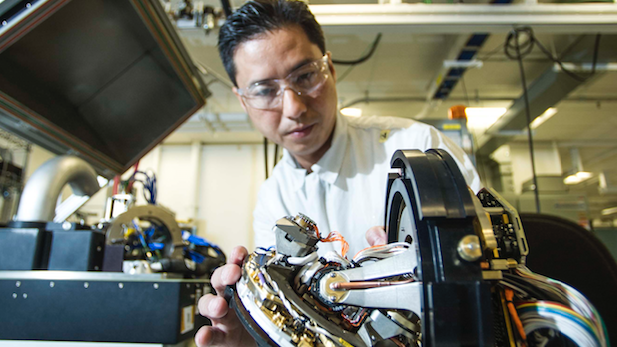 An unidentified Raytheon employee works on a weapons component at the Tucson plant.

Raytheon Missile Systems
Raytheon Missile Systems' Tucson facility has been given a rating of superior for its security operations by a government auditor.
The Defense Security Service spent seven days auditing practices at the facility, and gave it a ranking that is awarded to less than 4 percent of audited companies.
"This is everything, soup to nuts," said Raytheon Missile Systems Communications Director John Patterson. "The way we manage our information within our walls at Raytheon Missile Systems, cybersecurity, it's emails, it's everything that has to do with these programs, these weapons programs that have been entrusted to us by the Department of Defense."
Raytheon's Tucson facility was given a score of 851, 14 points shy of a perfect score. The high ranking helps the company's good standing with its main customer.
"It enables the Department of Defense to entrust us with additional contracts. It shows that we are managing every aspect of it, not just building the world's best weapons systems, but maintaining control of the classified information around them."
That trust, he said, allows orders to continue to roll in to Tucson's largest private employer.