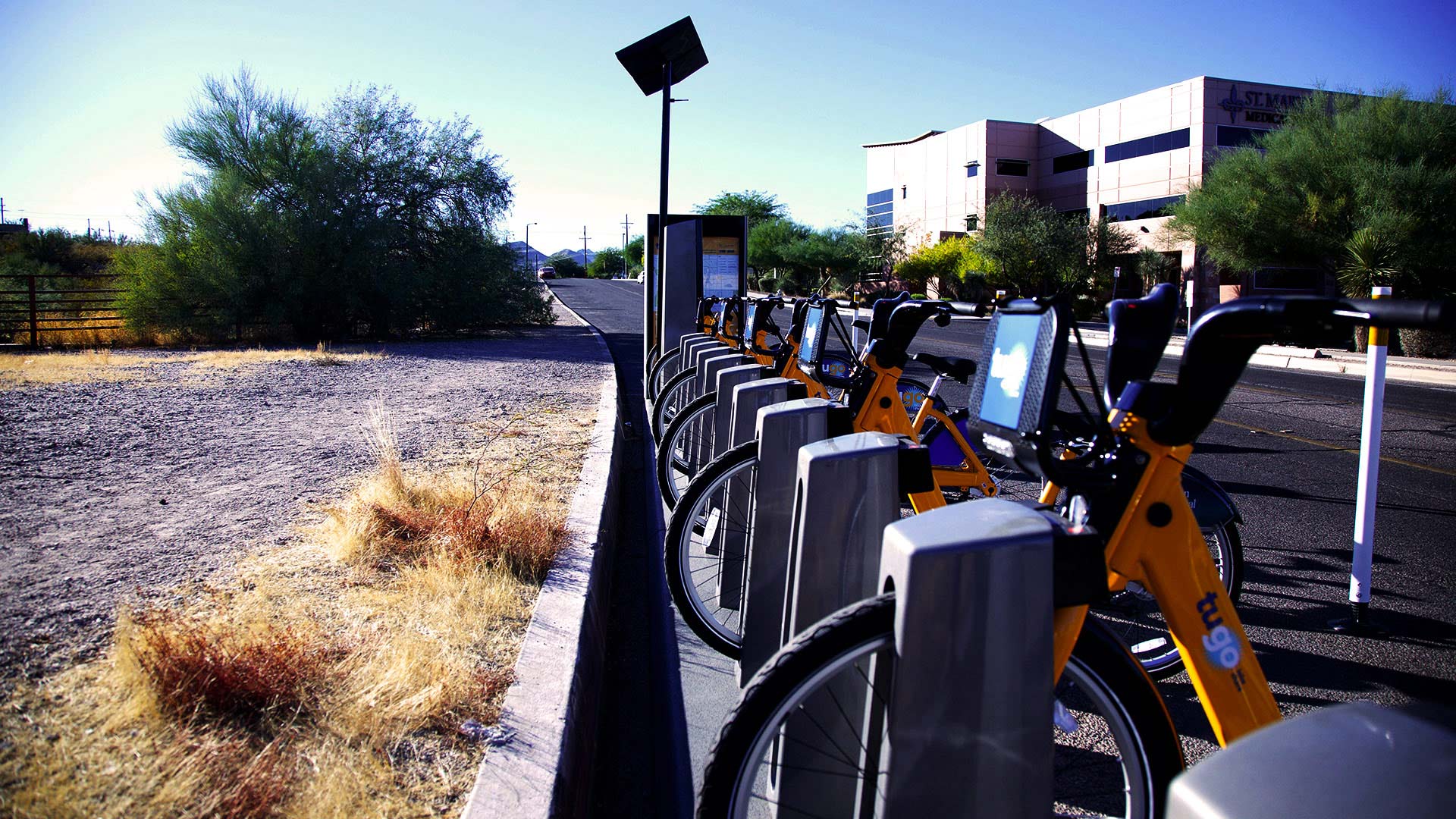 Bicycles for the Tugo city bike-share program near Tumamoc Hill on Tucson's west side, 2017.
Nick O'Gara/AZPM
"Free Ride Tuesday" — or, as some are calling it, Tugo Tuesday — is a day every week in December for the public to get acquainted with the new bike-sharing system dotted throughout the university and downtown areas, at no cost.
"There have been over 2,000 rides in the first two weeks," said Andy Bemis, the coordinator for Tugo.
He said Tugo is already seeing an increase in ridership.
"The day pass and monthly and annual memberships have been growing by 30 percent each week," Bemis said.
The 330 Tugo bikes are distributed across 36 docking stations in 13 neighborhoods throughout the university and downtown area.
Riders can register online, at the docking stations or on Cycle Finder, an application for smartphones.
Day: $8
Month: $16
Year: $80
Some reduced rates are available.
Bemis says before you head out you can check to see where bikes are available through the website or application to make sure there is one at the closest docking station to you.
Mayor Jonathan Rothschild said the program will expand the biking community and create an efficient commute for all transit systems.
"One of the things we know about our community, we're always highly rated as a bike community," Mayor Rothschild said. "They can hop on a bike, go to a station, leave the bike off, hop on a bus, and go to where they need and back," he said.
The map below shows where those stations will go.