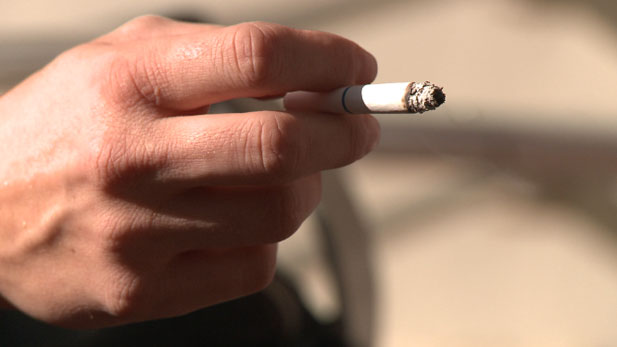 AZPM
One of the most popular New Year's resolutions is to stop smoking, and people trying to kick this habit can try many methods, such as patches, gum, electronic cigarettes or counselors via the telephone or web.
Stephen Michael is a trained therapist and works as the director of the Arizona Smokers' Helpline, or ASHline, which is funded from cigarettes taxes in our state. It offers counseling for participants and also provides information about FDA-approved products.

"If you tie it in with medication or some other type of support you're more likely to stay quit," says Michael. "The more things that you do to get yourself to quit the more likely you are to stay quit."
And while electronic cigarettes are not FDA-approved and are presently being called "alternatives to traditional tobacco" instead of "smoking cessation devices," Tucson resident Sean Schoepflin is promoting a product he worked on for more than a year based on previous e-cigarette models. It's called "green-nicotine" and Schoepflin says it's been very effective.

The device looks and feels like a cigarette but puts out vapor instead of smoke and he says it doesn't have the dangerous chemicals that make smoking a dangerous habit. "The response has been overwhelming--people are happy with the product and it's catching on," he says.
But quitting smoking will still require a lot of willpower and dedication, as indicated by Alex Rosado, who has been smoking for more than a decade and is up to one pack a day now. He says it may require a doctor telling him he has to kick the habit for his health. "I think that day I'm going to quit... I like it, I like smoking, I like my smoke," he says.
But smoking opponents encourage more people to try give up this habit, since now there are more options than ever before.
Smoking Cessation
AZPM