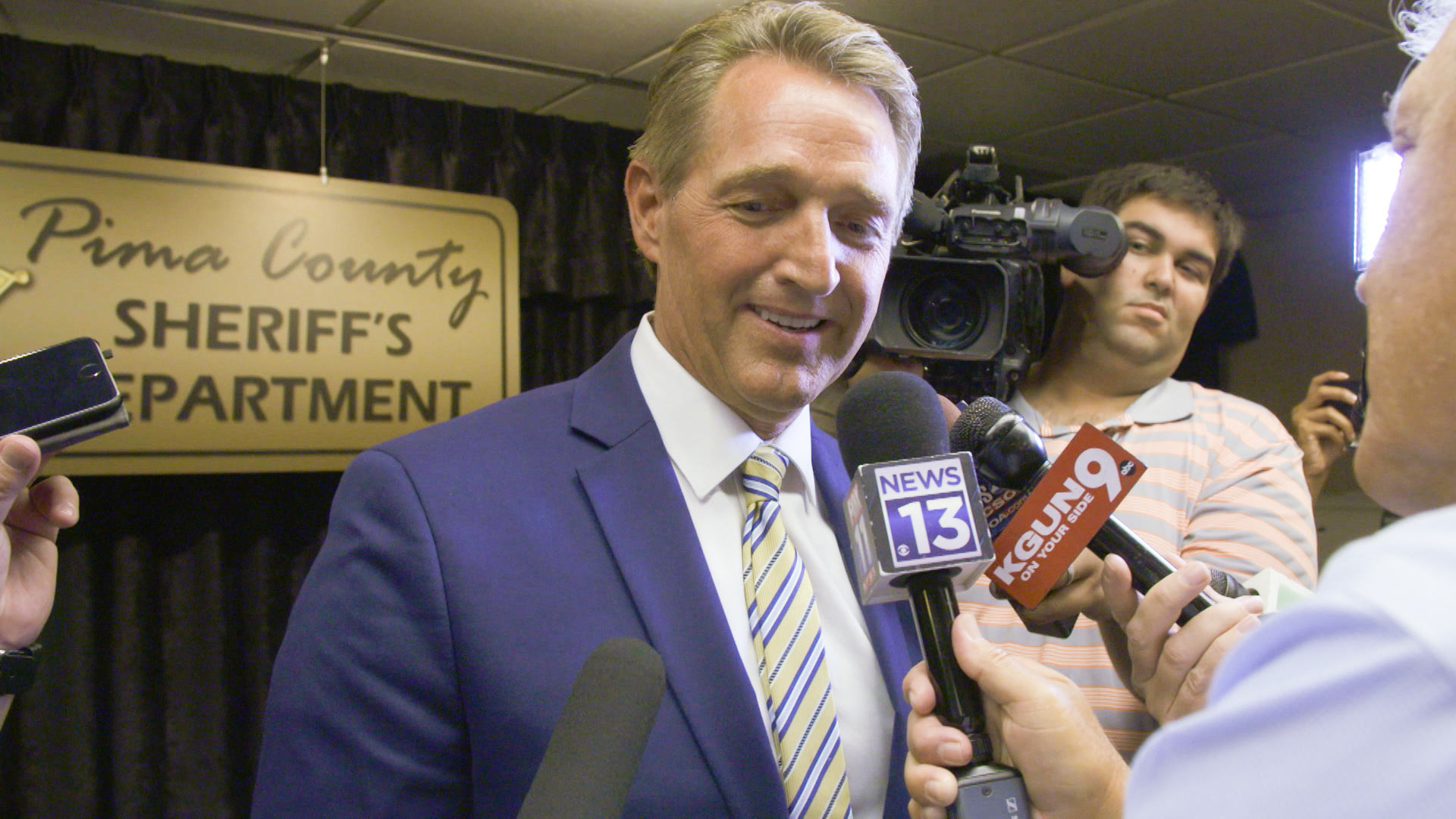 U.S. Sen. Jeff Flake at a Tucson ceremony in which he received an award in from the Arizona Sheriffs Association.
Nate Huffman, AZPM
Senator Jeff Flake gave a warning to his colleagues last week about what he thinks would happen if the U.S. were to withdraw from the North American Free Trade Agreement.
"Let me briefly describe what America would look like without NAFTA," the Arizona Republican said on the Senate floor. "It would be an America with fewer jobs and higher unemployment. Some of these jobs that are lost will not return for decades, maybe even a generation. Other jobs would never return."
Flake also spoke about the $64 billion trade imbalance between the U.S. and Mexico. He framed the imbalance in a different light, noting that Mexico spends about one-quarter of its gross domestic product on goods from the U.S., while the U.S. spends roughly one-percent of its GDP on goods from Mexico.
He also surmised that an end to the trade agreement would have a detrimental effect on illegal immigration. Flake said data from the Department of Homeland Security shows illegal immigration is at a 46-year low.
"That is due largely to a better economy in Mexico," he said. "If we pull out of NAFTA and allow Mexico to plunge into chaos, into economic chaos and uncertainty, it will certainly drive up the number of those who want to come to the United States."
Flake said he agrees with Kansas Senator Pat Roberts, a Republican who chairs the Senate Committee on Agriculture, Nutrition and Forestry. Roberts has said ending NAFTA would cause an increase in U.S. farmers who require subsidies from the federal government.