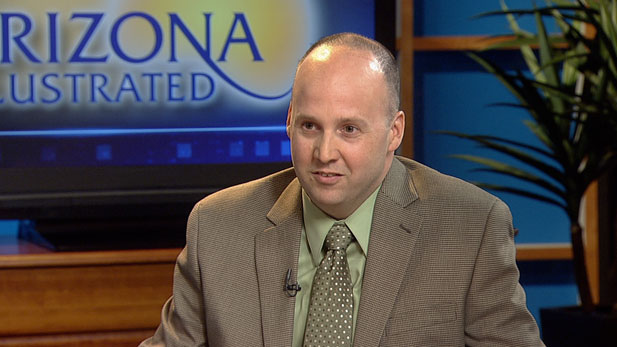 Donald Gates, a program director for the Pima County Health Department, discusses childhood obesity.

AZPM
Obesity among adults nationwide has skyrocketed 50 percent in the past three decades, and childhood obesity has tripled. And despite its opportunities for active outdoor living, Arizona isn't immune: a new report shows that Arizona has one of the fastest growing rates of obese children in the nation.

That forbodes potential negative impacts on quality of life and stress on the state's health care system, says Donald Gates. As a program coordinator for the Pima Health Department, Gates manages a $15.7 million grant funded with stimulus dollars called Communities Putting Prevention to Work, which aims to improve nutrition and increase physical activity to combat the obesity epidemic.

With annual spending on obesity-related health care costs at a staggering $147 billion per year--nearly $500 for each person in the U.S.--prevention programs will benefit everyone, Gates says.

Donald Gates - Ph.D., Pima County Health Department talks about childhood obesity.
AZPM