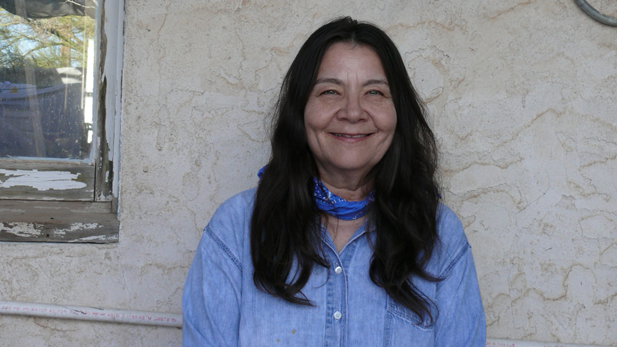 Author Leslie Marmon Silko draws inspiration from the wilderness around her Tucson home.

Courtesy of Leslie Marmon Silko
Author Leslie Marmon Silko has an over-abundance of creative ideas, perfectly matched with enough enthusiasm to explore them all.
She wanted to make it clear that the decade since her last full-length book, Gardens in the Dunes (published in 2000) was not a period of rest. It was an opportunity for her to explore other forms of expression, like painting, and to continue the ongoing dialogue that she has with the wilderness that surrounds her home in the Tucson mountains.
It was her frequent long walks in that desert that gave her a path to creating The Turquoise Ledge, a book that is equal parts memoir, fiction, naturalist journal, and metaphysical guide to the hidden world that exists all around us.