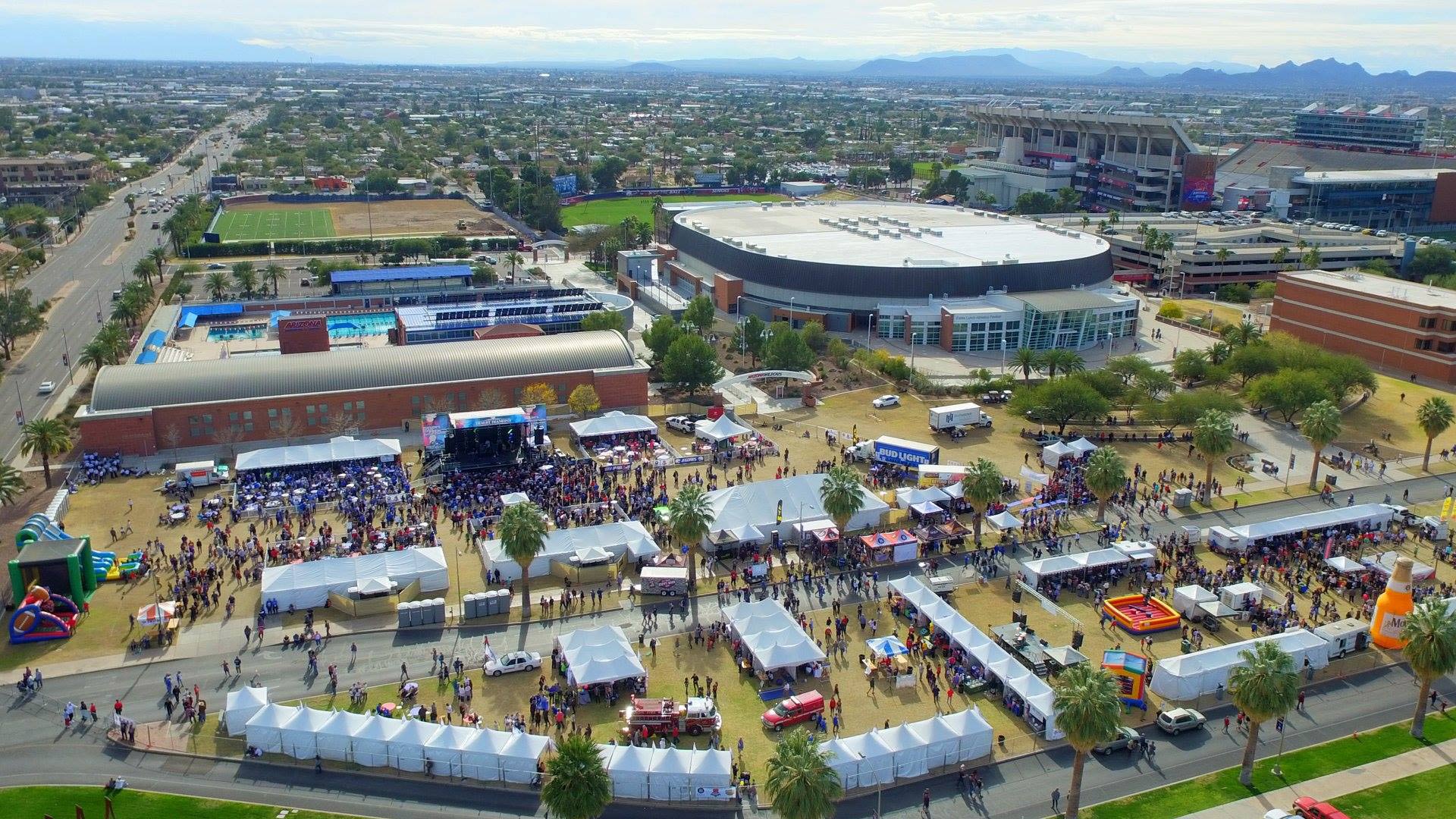 College football fans tailgate prior to 2016 Arizona Bowl at Arizona Stadium, Dec. 27, 2016.
Nova Home Loans Arizona Bowl
Organizers for last week's Arizona Bowl football game think the event generated an estimated $31 million for Tucson businesses.

Arizona Bowl executive director Alan Young says planners will get final economic impact numbers next month. The previous year's game netted an impact figure of $21 million.
Young admits the Arizona Bowl benefited from hosting regional schools, but adds that Utah State University and New Mexico State helped turn the game into a special event for their respective fan bases.
"We can lobby and we can ask the conferences to really consider sending certain teams that we know will travel well," he said. "Certainly, each conference has many teams that would love to come to Southern Arizona, to come to the resorts in Tucson."
Utah State plays football in the Mountain West conference, while New Mexico State is one of two Western schools in the Sun Belt conference. Organizers say 44,000 tickets were sold for the December 29, 2017 game, which New Mexico State won in overtime at Arizona Stadium.