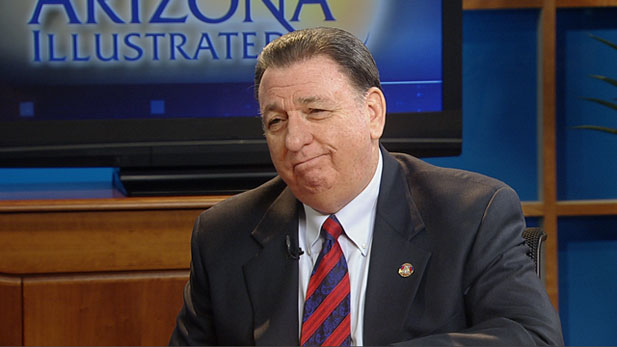 Steve Lynn, outgoing chairman of the Arizona Independent Redistricting Commission, discusses the work of redrawing state Congressional district boundaries.

AZPM
Arizona ranks second in the nation for population growth, and its rising number of residents means the state will gain another seat in Congress. It also means the Arizona Independent Redistricting Commission will have to draw new boundaries, because the state's growth is unevenly distributed and the same number of people must live in each district.

The new class of redistricting commissioners will convene late this month, and they will have less than 18 months to come up with the new map. Steve Lynn, who is stepping down as chair of the commission, talks about the process of redistricting and the potential it holds for legislative manipulation.
Kimberly Craft interviews Steve Lynn Chairman of the Arizona Independent Redistricting Commission
AZPM