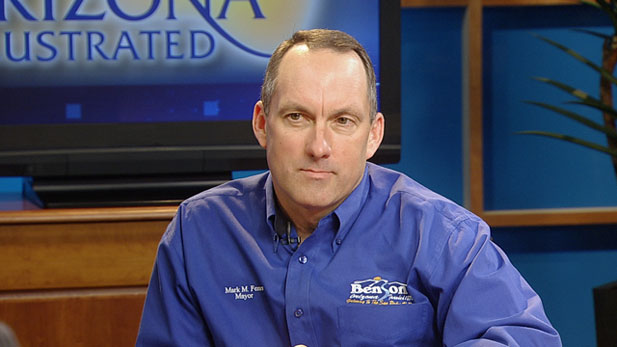 Mark Fenn, the Mayor of Benson, joins the studio.

AZPM
The Southern Pacific Railroad spawned the founding of the city of Benson in 1880, but these days it's best known as the gateway to Kartchner Caverns State Park.

Mark Fenn has served as mayor of this 5,000-resident community for the past eight years, and is set to step down from his position in May. He joins the studio to reflect on his time in office, his town's work to stay afloat and grow despite difficult times and little state help, and the work ahead for future city leaders.
Kimberly Craft sits down with Mark Fenn, the Mayor of Benson.
AZPM