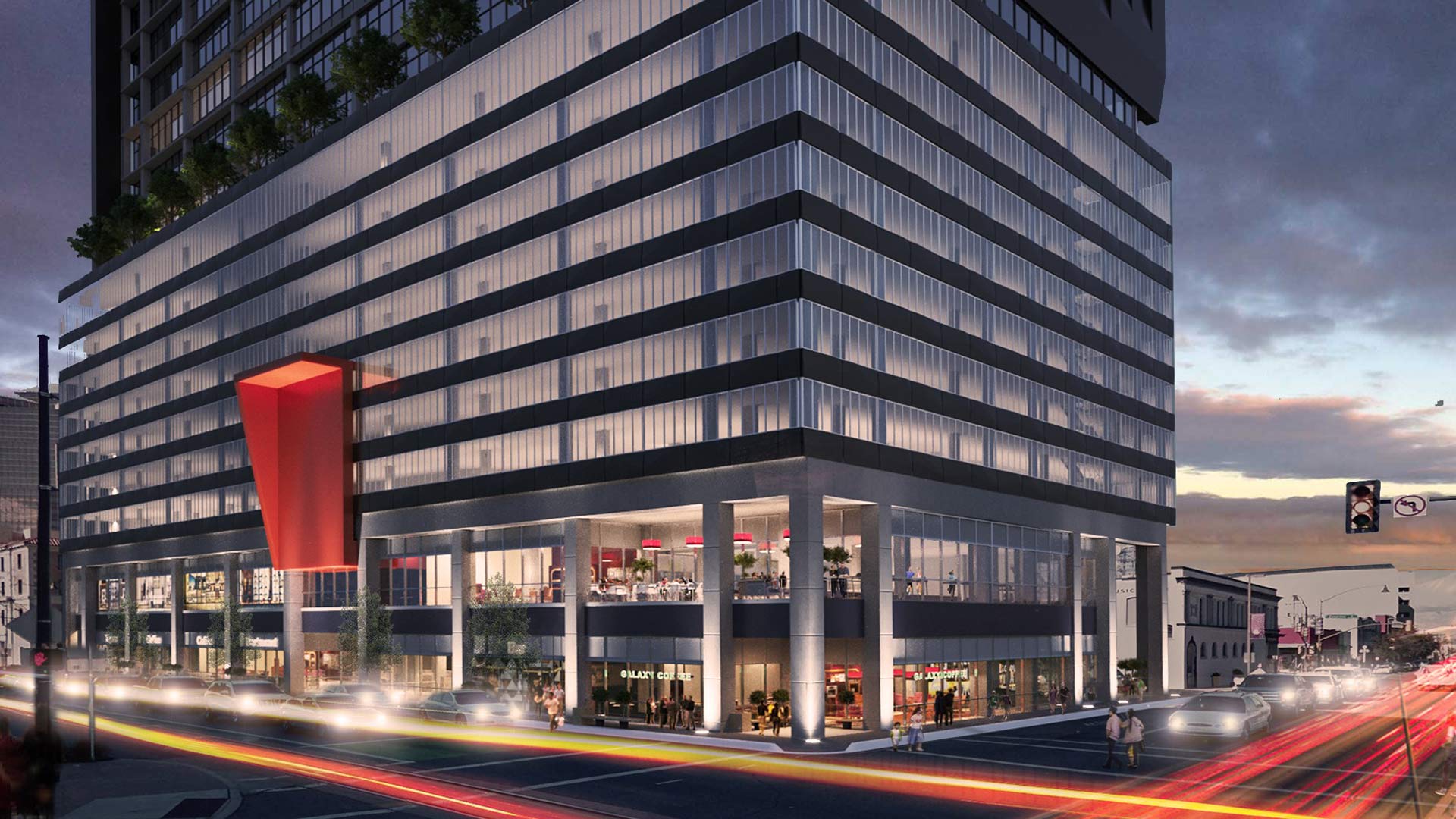 An image depicting a building proposal to replace the parking lot on Broadway and Sixth Avenue.
Courtesy of Rio Nuevo and JE Dunn
One proposal to put a building where a parking lot stands in downtown Tucson is coming close to being finalized.
JE Dunn Construction, based in Missouri, has the highest-ranked proposal for the lot on Broadway and Sixth Avenue, currently being negotiated by the company and the Rio Nuevo board.
At a press conference Tuesday, Todd Freed, vice president of construction for JE Dunn, explained the building would stand more than 300 feet high, making it one of the tallest buildings in downtown Tucson.
According to Freed, 250,000 square feet would be used for office space, and 40,000 square feet would be dedicated to what Freed a called a "robust" retail experience, with additional space for parking.
Freed says the building, which would sit across the street from the Tucson Electric Power building, has the potential to bring in 1,250 new jobs and a projected sales tax revenue of $2.2 million for Tucson. The project is budgeted at $110 million.
Rio Nuevo and JE Dunn have entered final negotiations on a development agreement.