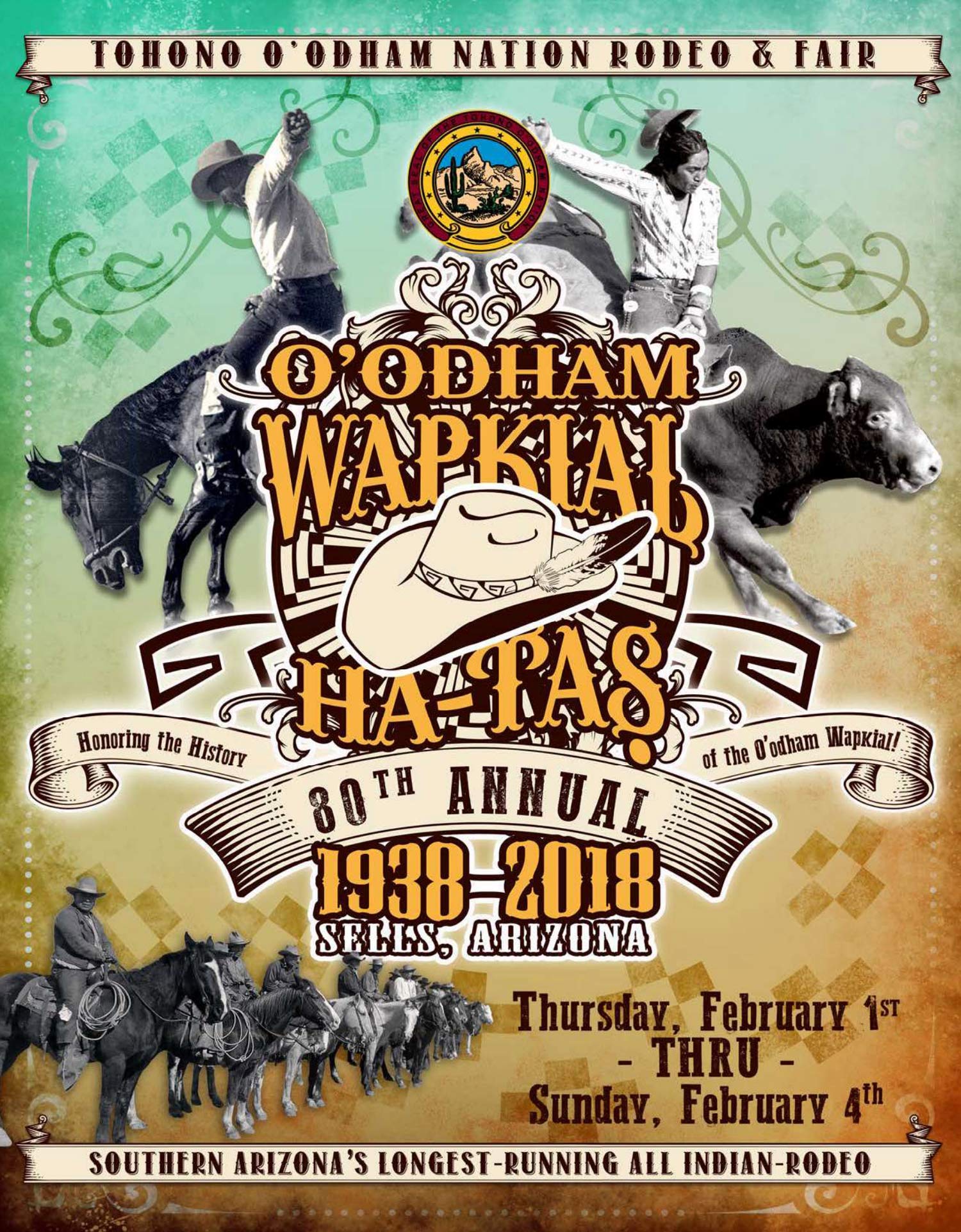 Flyer for the 2018 Tohono O'odham Rodeo and Fair.
Courtesy Tohono O'odham Rodeo and Fair
The Tohono O'odham Rodeo and Fair returned to Southern Arizona Thursday. Now in its 80th year, it's billed as the longest-running all-Indian rodeo in Arizona.
Head southwest of Tucson to Sells this weekend, you'll be able to see see some typical rodeo events, like bullriding, but there will also be traditional art, a powwow and dance.
"It's really about bringing communities together, it's really about coming and recognizing and celebrating who we are, and an opportunity for our friends and our colleagues to come to the reservation … and just meet the people and have an overall friendly environment with plenty of entertainment," said Vice Chairman Verlon Jose.
Some of that entertainment will include a waila competition and games of toka, a hockey-like sport played by women. The activities give people a chance to reconnect.
"It's a time of the year when many people return back to the reservation to meet family and friends and to enjoy the culture, the culture dancing, to enjoy the rodeo to see Native American world champions that come down to our rodeo and participate," Jose said.
The events started Thursday, but the big day is Saturday, Jose said, which kicks off with a parade. Learn more on the rodeo's website.