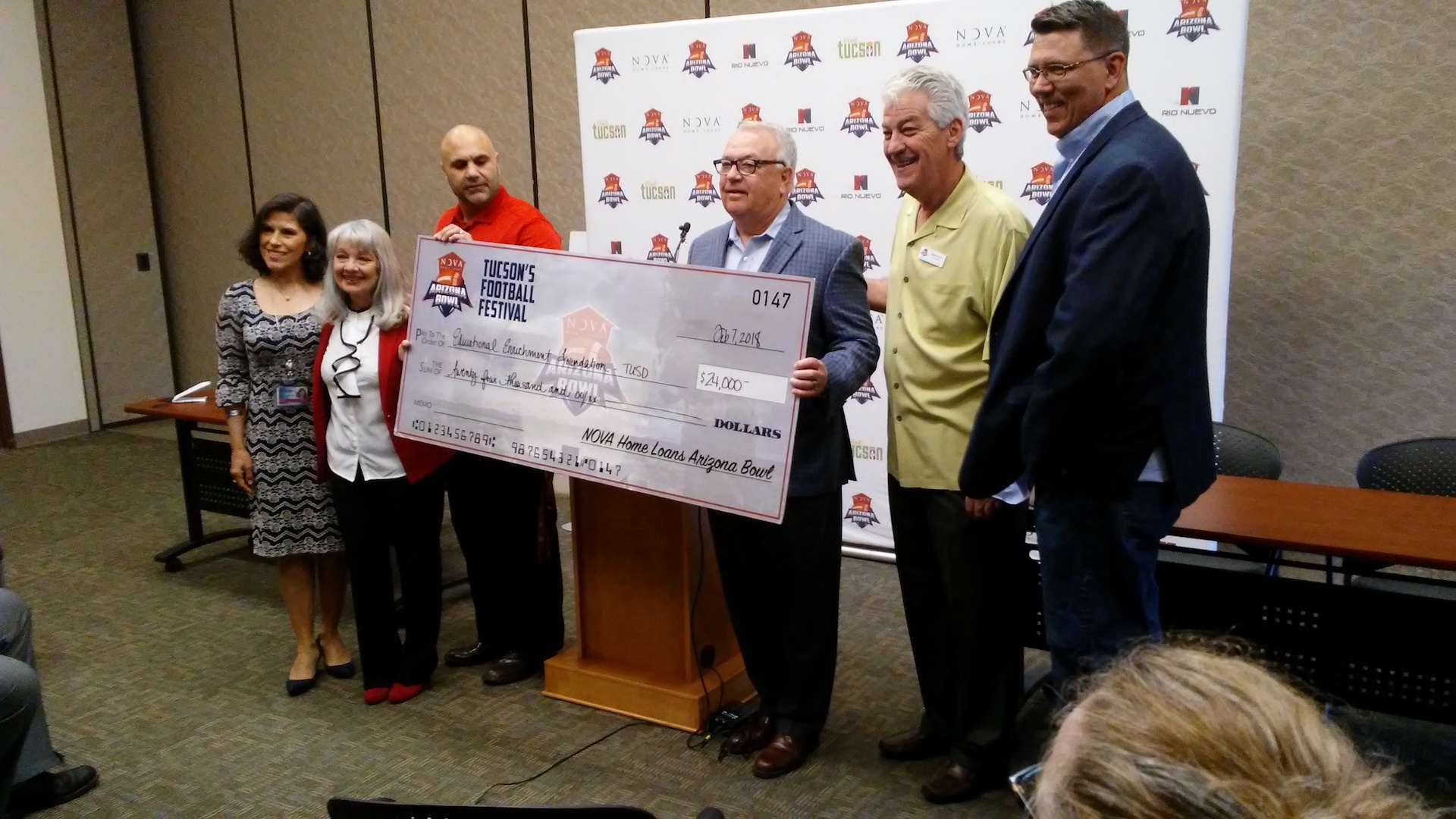 Arizona Bowl executive director Alan Young (third from right) delivers a donation to a Tucson teachers' foundation. The money came from net proceeds gathered at the 2017 football bowl game.
Tony Perkins
The city of Tucson was the big winner in this year's Arizona Bowl football game, according to organizers, who released final economic impact numbers from the Dec. 29 event.
Arizona Bowl officials measured consumer spending during the three days leading up to and including game day between New Mexico State and Utah State universities, and determined the economic impact for the Tucson area was $30 million — $9 million more than what was generated by the 2016 event.
Organization committee chairman Ali Farhang said the bowl game's national reputation continues to grow.
"When you have such a philanthropic, good-intentioned event, and when it starts having success, people really gravitate to it," he said.
Among the other winners from the Arizona Bowl are school teachers. Organizers announced total donations of $50,000 dollars to teachers' foundations at Amphitheater School District and Tucson Unified School District. The money came from net proceeds gathered at the game.
Organizers say the city generated $8.2 million dollars in hotel room revenue, an increase over the 2016 number by almost 27 percent. Money generated from game night hotel stays showed an even stronger increase, up by 67 percent over 2016.