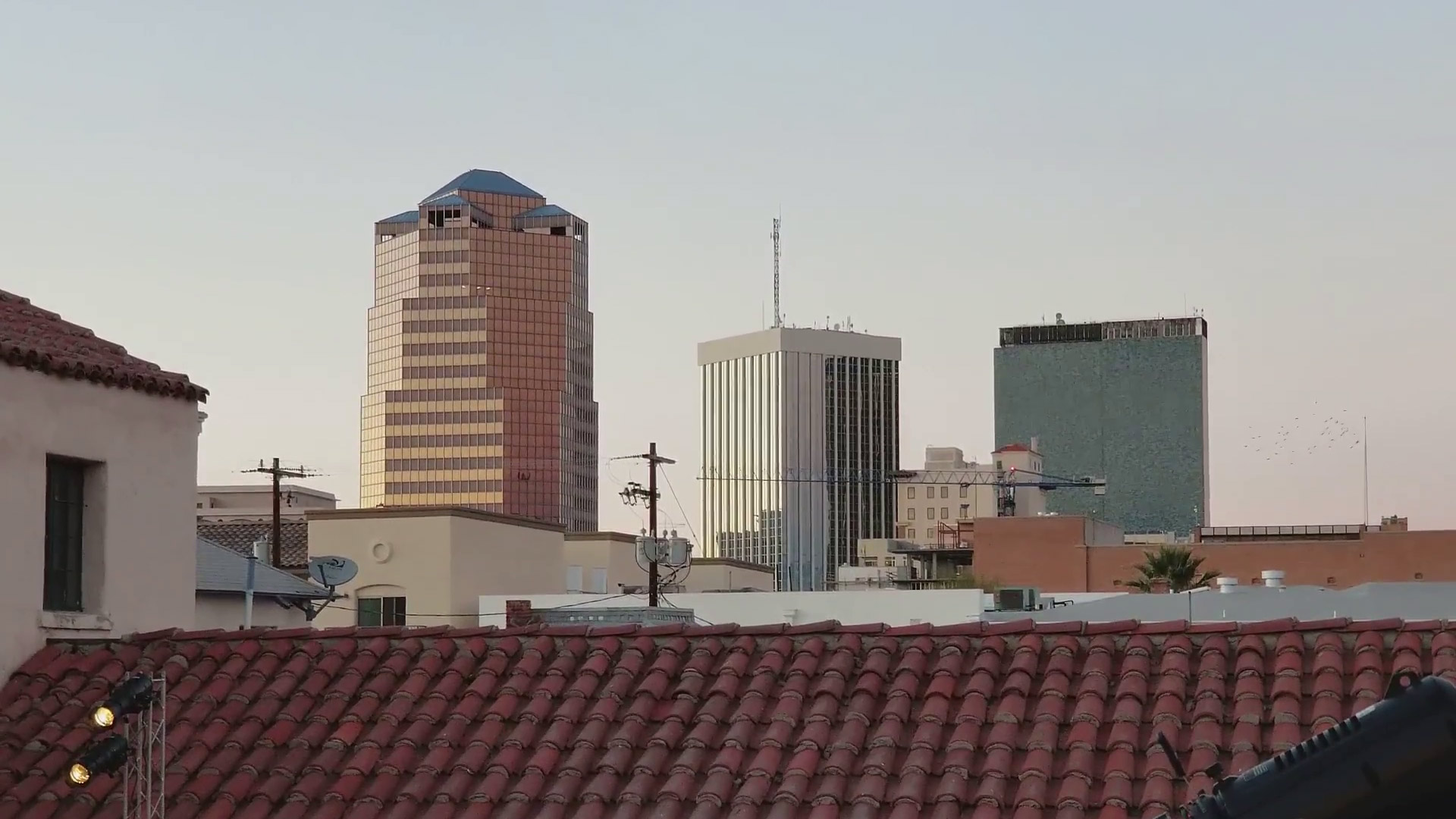 A view of buildings in downtown Tucson from the Temple of Music and Art, January 2018.
AZPM Staff
Board members and supporters of Rio Nuevo, Tucson's downtown redevelopment district, went to the state Capitol Wednesday to ask for another decade.
House Bill 2456 would extend the life of the Rio Nuevo Board from 2025 to 2035.
In 2009, the Legislature moved control of the Rio Nuevo Board from the city of Tucson to the state. The Rio Nuevo Board members are appointed by the Arizona House speaker, Senate president or the governor.
"For every dollar that we're investing, the private sector is investing 10. The only thing we are running out of is time," Fletcher McCusker, president of the Rio Nuevo Board, told the Arizona House Ways and Means Committee on Wednesday.
Board members say they have enough projects in the pipeline that they need the decade-long extension.
Tucson car dealer Jim Click traveled to the state Capitol to sing the praises of the Rio Nuevo Board.
"It has already been the biggest event I've seen in Tucson and I think with this extra help to extend it to 2035 we are going to look back and say, 'Wow, look at downtown Tucson,'" said Click.
The committee approved the bill on a 7-2 vote. It still needs approval from the full House, Senate and governor.