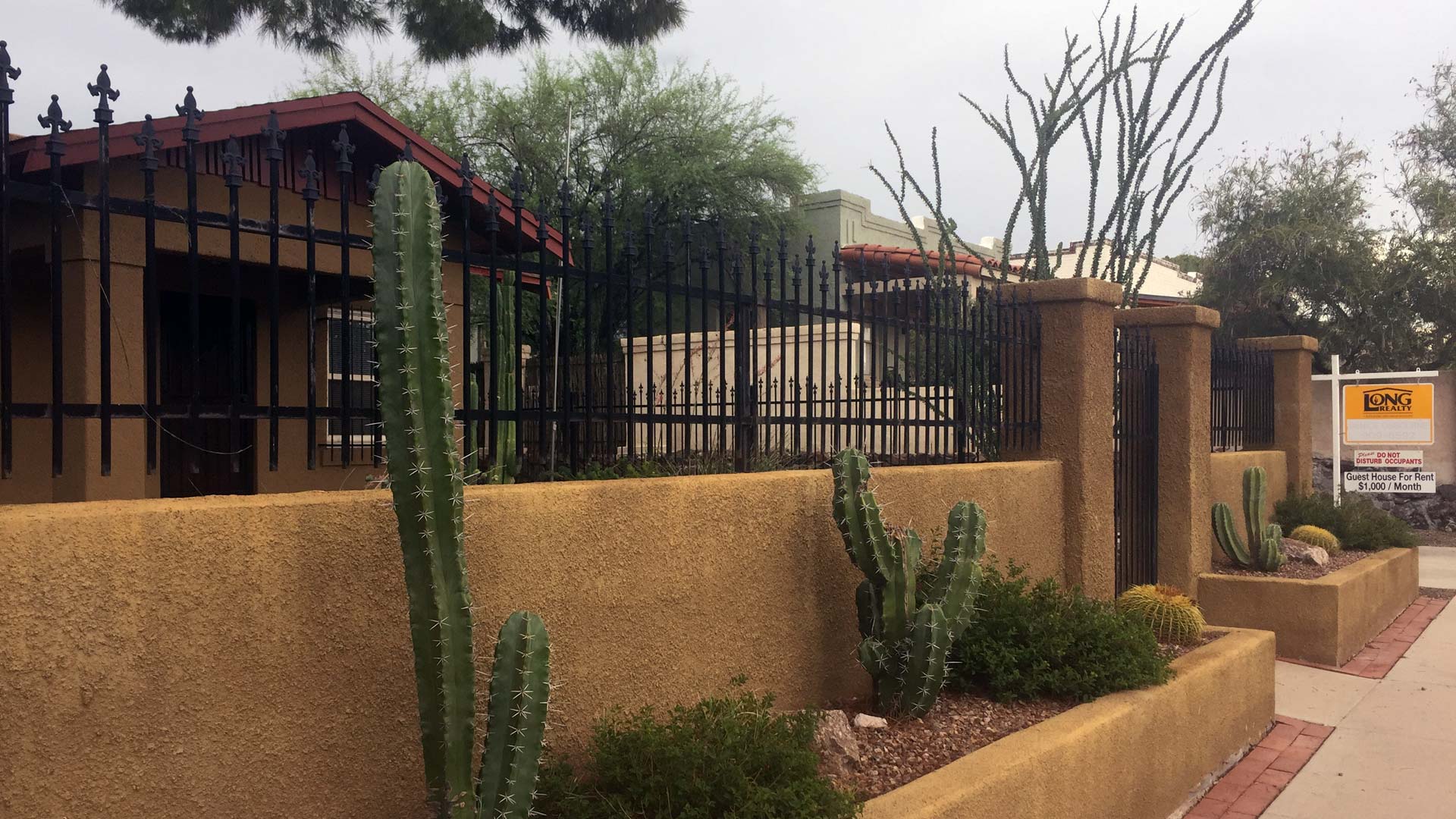 A For Rent sign in front of a home in the Sam Hughes neighborhood.
Jessica Stephens, AZPM
The first monthly report for 2018 from the Tucson Association of Realtors shows continued growth in the market
Total sales volume ($228 million) and median home price ($200,000) are at January highs since the housing bubble burst more than a decade ago. Total unit sales (936) were down from last year, making it the second highest January for sales since the bubble.
"I think we're poised for very good continued growth and sustainable growth — not wild and crazy growth like we have seen in the past," said TAR President Ginny Huffman.
Huffmann pointed to the figure for the average days a unit stays on the market, which now sits at 49. She said this shows homes are moving quickly.
Huffman's business specializes in rental homes, and she said houses for rent are also moving quickly.
"For the first time in over 18 years, I have absolutely nothing available to rent, which just boggles my mind. And my tenants are renewing. They're not moving," she said.
Median home price is 11 percent lower than it was at the height of the housing bubble.
Huffman said she hopes that continued growth in home prices will mean those who have spent much of the last decade unable to sell because they owe more than their home is worth will soon be able to sell, freeing up homes in high-demand parts of the market.