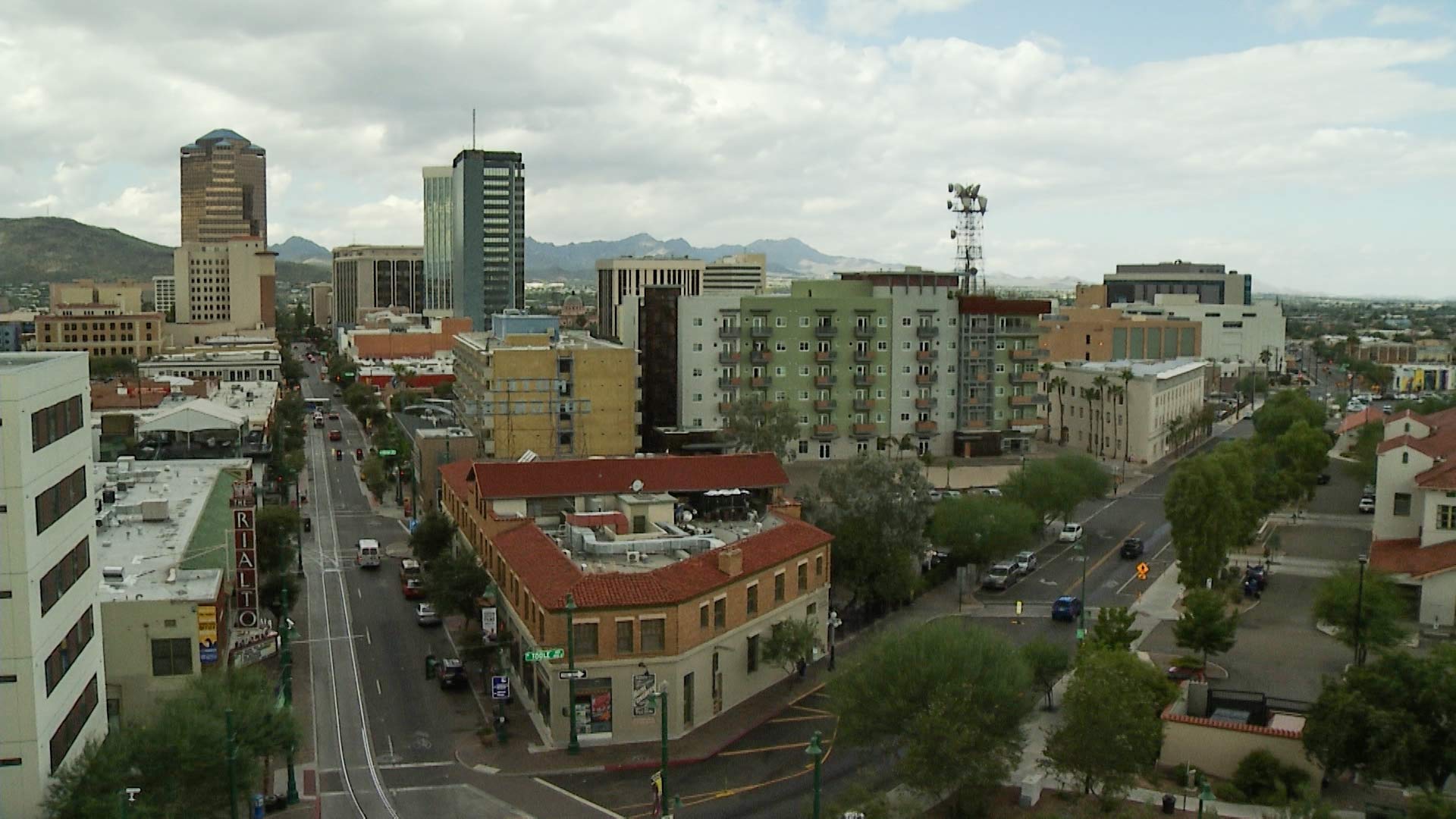 A view of downtown Tucson.
AZPM Staff
Tucson's City Council could begin the process of renewing the downtown business improvement district (BID) at a Tuesday meeting.
The district sets up a property tax that is based on assessed value, building frontage and square footage. The money raised by the tax helps pay for the Downtown Tucson Partnership.
The partnership works to improve downtown Tucson through beautification projects, security, business recruiting, marketing and other means.
"Downtowns don't just happen," said DTP President Kathleen Eriksen. "Most of them have to be nurtured and worked on from both the public and the private side."
An affirmative vote by the council would result in a letter being sent to all who own property inside the district's boundaries.
"Fifty percent of the ownership in downtown would have to send a letter stating that they would not be in favor of the continuation of the BID in order for us not to be renewed."
The district was established in 1998, and must be renewed every five years.
Eriksen said feedback from property owners within the district leads her to believe that the district will have no trouble being renewed.
MORE:
Arizona
,
Business
,
Pima County
,
Downtown Tucson
,
Economy
,
Government
,
News
,
Politics
,
Taxes
,
Tucson
,
U.S.