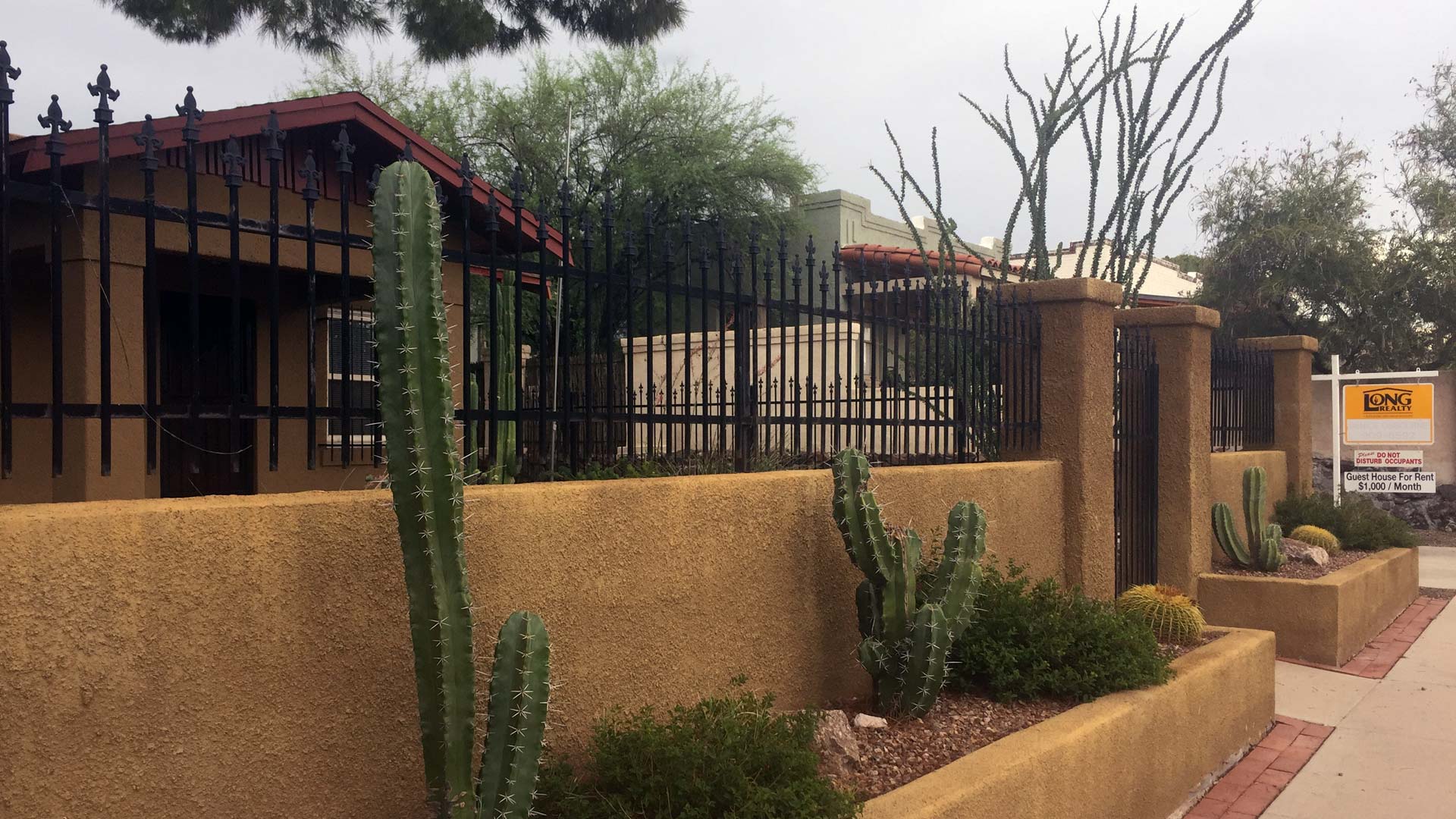 A For Rent sign in front of a home in the Sam Hughes neighborhood.
Jessica Stephens, AZPM
A new report from Attom Data Solutions shows the number of Tucson homes bought and resold within months in 2017 was down 38 percent from the year before.
An expert said that drop, the largest of the 174 markets examined, appears to run against the 12 percent growth in median home prices last year.
The opposing facts may show that investors see more growth in the market.
"One thing I noticed is we did see a spike in purchases of properties by cash buyers," said Attom Vice President Daren Blomquist. "So there's definitely investor interest now since cash buyers often are investors, but what we haven't seen yet is they haven't flipped those properties."
All-cash purchases went up 50 percent in 2017, according to Blomquist. He said he thinks buyers are holding off on selling in anticipation that home prices will continue to go up.
"Maybe there's some anticipation that there's going to be some big announcement, or something along those lines, that's going to really ratchet up the value of homes there even more than they have been. And that's the reason for folks to hold on to the houses a little bit longer," he said.
The reason could be the expectation that more announcements of new jobs in Tucson could be on the way.
"That's really what it boils down to: Follow the jobs," said Blomquist. "Where the jobs are, that's where the housing market is going to do well, particularly if it currently is what might be considered an undervalued market."
He gave the example of a similar situation that happened in Reno in 2014 prior to the announcement that Tesla Motors would open a battery manufacturing plant in the town.