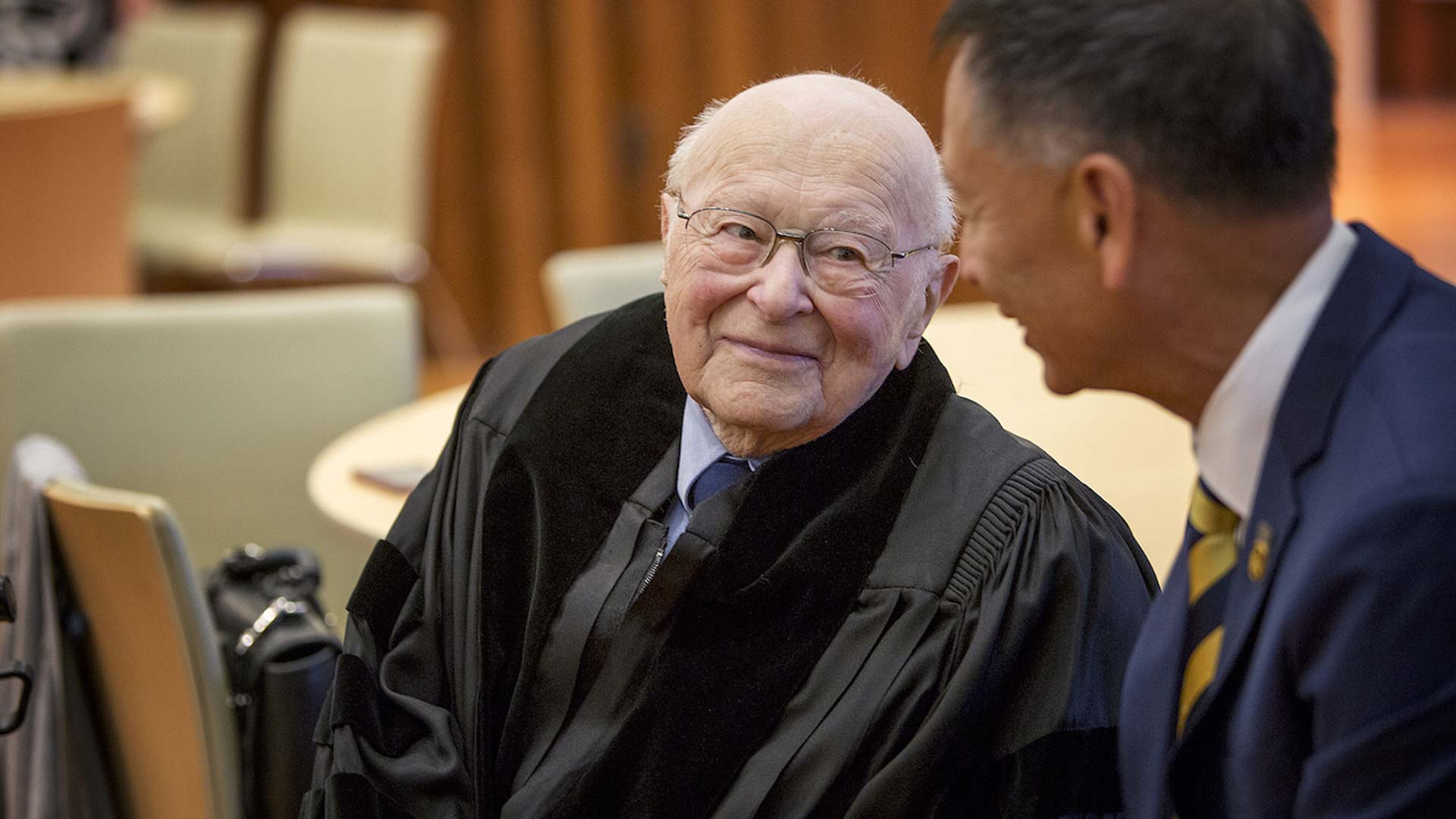 Former University of Arizona President Henry Koffler, November 2017.
John de Dios, University of Arizona
University of Arizona President Emeritus Henry Koffler died Saturday. He was 95 years old.
Koffler, a distinguished microbiologist and biochemist, led the university during a period of significant growth from 1982 to 1991.
Koffler was born in Austria in 1922 and emigrated to the United States at age 17, at the outbreak of the Second World War.

He earned a bachelor's degree at the University of Arizona in 1943, followed a year later by a master's degree from the University of Wisconsin, and in 1947, a doctorate from the University of Wisconsin.
Koffler is recognized for his contributions to undergraduate education, such as expanding the general education and honors programs, growing student enrollment by 16 percent, and creating the first online student information system.
Following his retirement, Koffler conceived of and helped develop Academy Village, a retirement community designed to provide physical and intellectual stimulation for its residents.
He also became a digital artist at age 90, using an iPad to create abstract paintings. His painting were featured at several showings, including two at the university.
Koffler is survived by his wife Phyllis, whom he met at a UA concert in 1946, and to whom he was married for 71 years.