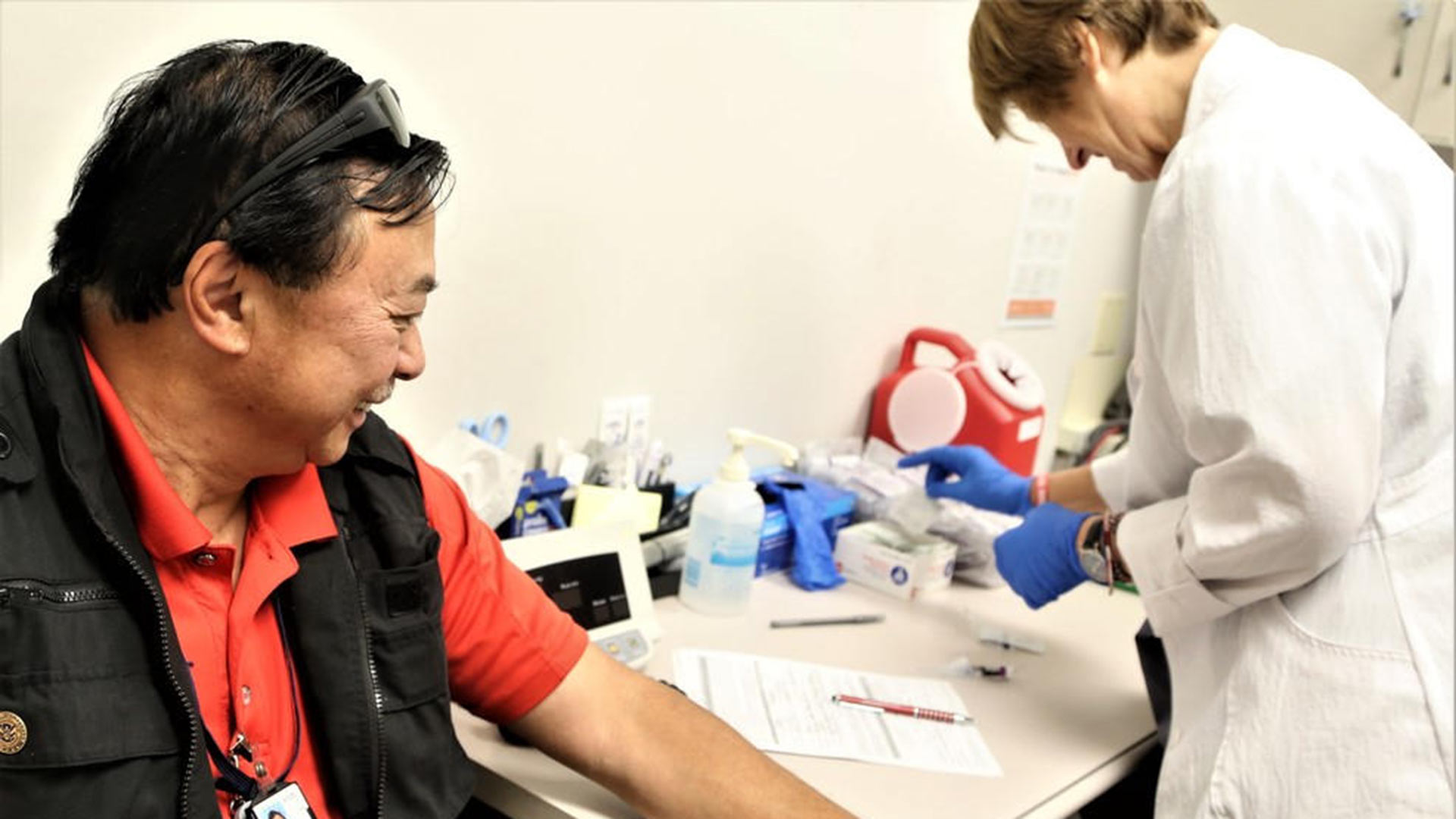 A man gets ready to receive a flu shot, 2016.
FEMA/Rossyveth Rey-Berrios
The Arizona Department of Health Services is seeing a second strand of flu now, midway through the flu season.
While the number of flu cases have generally dropped since December, officials have noted a recent increase, with 65 more cases reported this week than last. Nearly half of those were reported in Pima County.
Every season the state tends to see one strain dominant in the beginning and another strain dominate at the end, according to Cara Christ, director for the Arizona Department of Health Services.
"We are starting to see that 70 percent of our cases are trending now to be influenza B, whereas earlier they were influenza A," Christ said." So it's not too late to go and get your influenza vaccine."
She says this year's influenza B strain is a very good match for what's in the vaccine, unlike earlier this season, when the shot was about 10 percent effective.