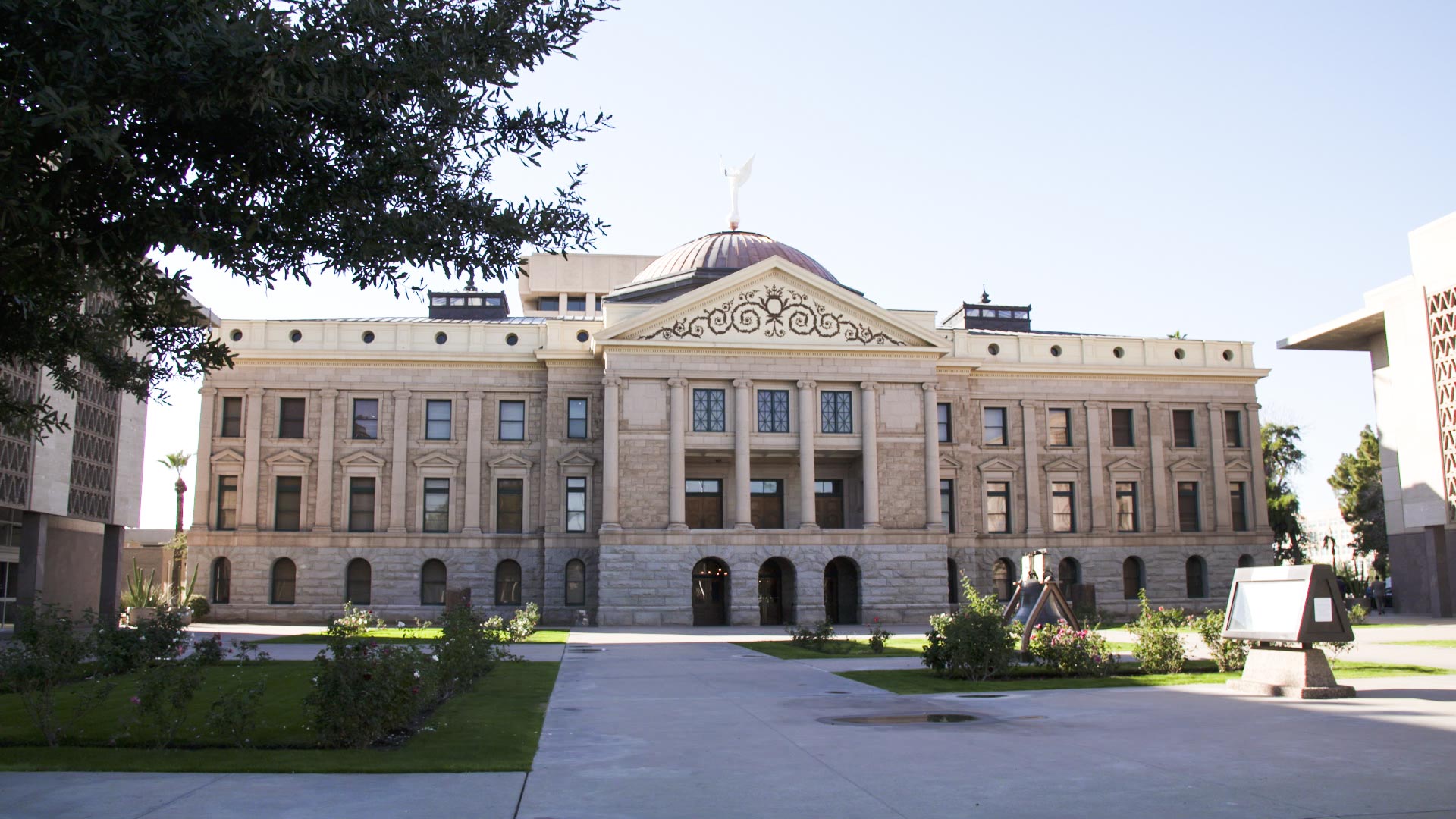 The Arizona Capitol.
AZPM Staff
More school resource officers and the ability to take someone's guns away are part of the school safety bill moving through the Legislature.
The proposal, originally called for by Gov. Doug Ducey following a Feb. 14 school shooting in Florida, is a work in progress, according to those involved.
"I don't want this rammed through at the end and put up as a last-minute vote," said Sen. Steve Smith, R-Maricopa.
The bill includes money for 100 school resource officers.
It also spells out a process to remove guns from a person legally deemed a threat to themselves or others.
"You have to have clear and convincing evidence in a court of law. That the judge has actual, intelligible facts or probability that you are actually going to go do something," said Smith.
If the court determines the person is a danger, the person has 24 hours to turn over their guns. The bill sets up a procedure for the return of the guns.
The Pima County Attorney's Office is a supporter of the overall bill, but says it needs work.
"To allow him to have his guns for 24 hours after the judge said, 'Oh, you're an imminent threat to kill yourself or somebody else.' We think that portion of the bill should be changed," said Kathleen Mayen, Pima County Attorney's Office.
The office wants someone else to handle the turnover of the guns more quickly.
The proposal has the backing of the National Rifle Association.
Democrats say the bill does not go far enough because it does not include a universal background check or a ban on bump stocks.
The full Senate and House still must vote on the proposal.