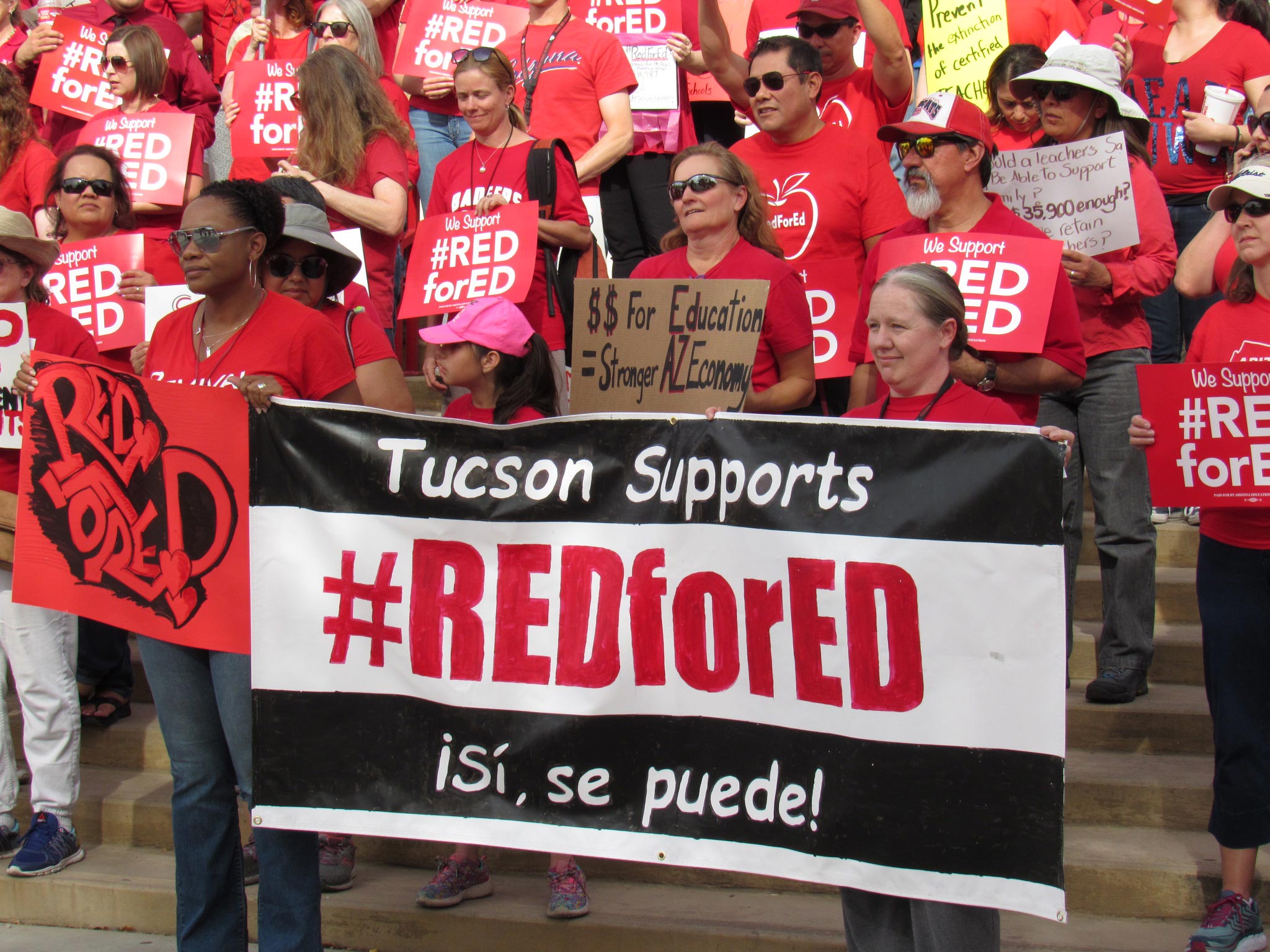 Teachers gathering on the steps at Tucson High school before their rally downtown.
Brandon Mejia
Thousands of teachers in Arizona will not show up to class on Thursday, but teachers are calling it a walkout and not a strike
Because the teachers are demanding action from the Legislature and not their employers, the school districts, their actions do not qualify as a strike, according to Barney Holtzman, a lawyer who specializes in employment law.
"Their actions are not against their superintendents and not against their school boards. But they are against the state Legislature and the governor," Holtzman said. "As long as their employers are OK with them doing that, I don't think you would fall into the realm of a strike."
A 1971 opinion by then-state Attorney General Gary Nelson declared teacher strikes illegal and said teachers who strike are at risk of losing their jobs and their teaching credentials, according to an Arizona Capitol Times report, but that opinion has never been tested in court.
More than half a dozen school districts in Pima County have announced they will not hold classes Thursday because of the teacher walkout.
Teachers throughout the state plan to walk out Thursday to demand higher pay and more funding for school education. School counselors have also voted to join the walkout.
Follow Brandon Mejia on Twitter or contact him via email at BMejia@azpm.org.

Stories on the statewide debate over teacher pay and education funding. Read more coverage
here
.