A sample of continuing coverage of #RedForEd protests over education funding in Phoenix and Tucson. Learn more about the demonstrations and what led up to them here. For more live video, visit our Facebook page.

Looking out on #RedForEd protesters in Phoenix, April 26, 2018.
Brandon Mejia, AZPM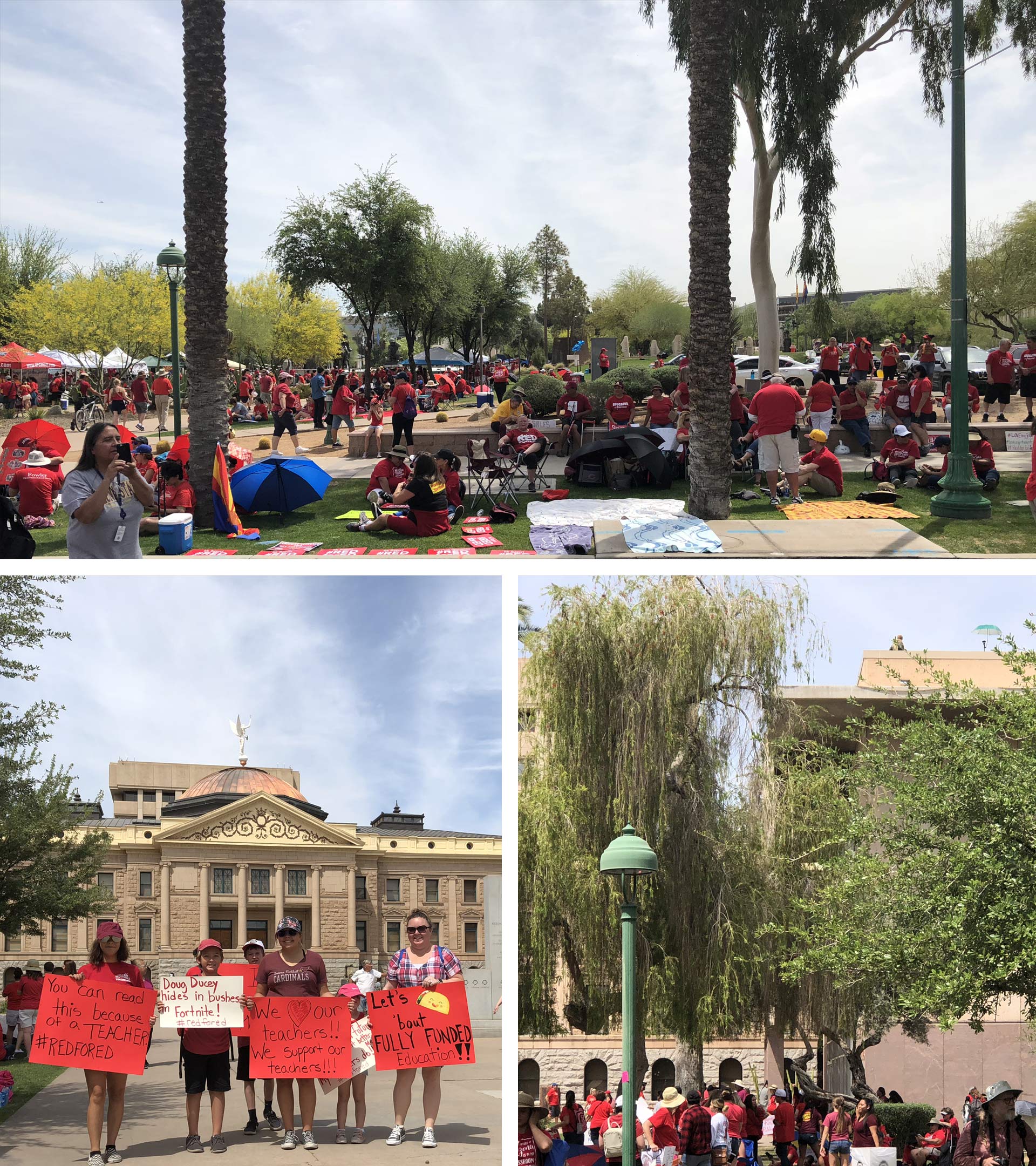 Images from the morning on the day of a teacher walkout, as demonstrators gather in the name of increased education funding in a park, top, in front of the Capitol, bottom left. At bottom right, security forces on top of a building.
Brandon Mejia, AZPM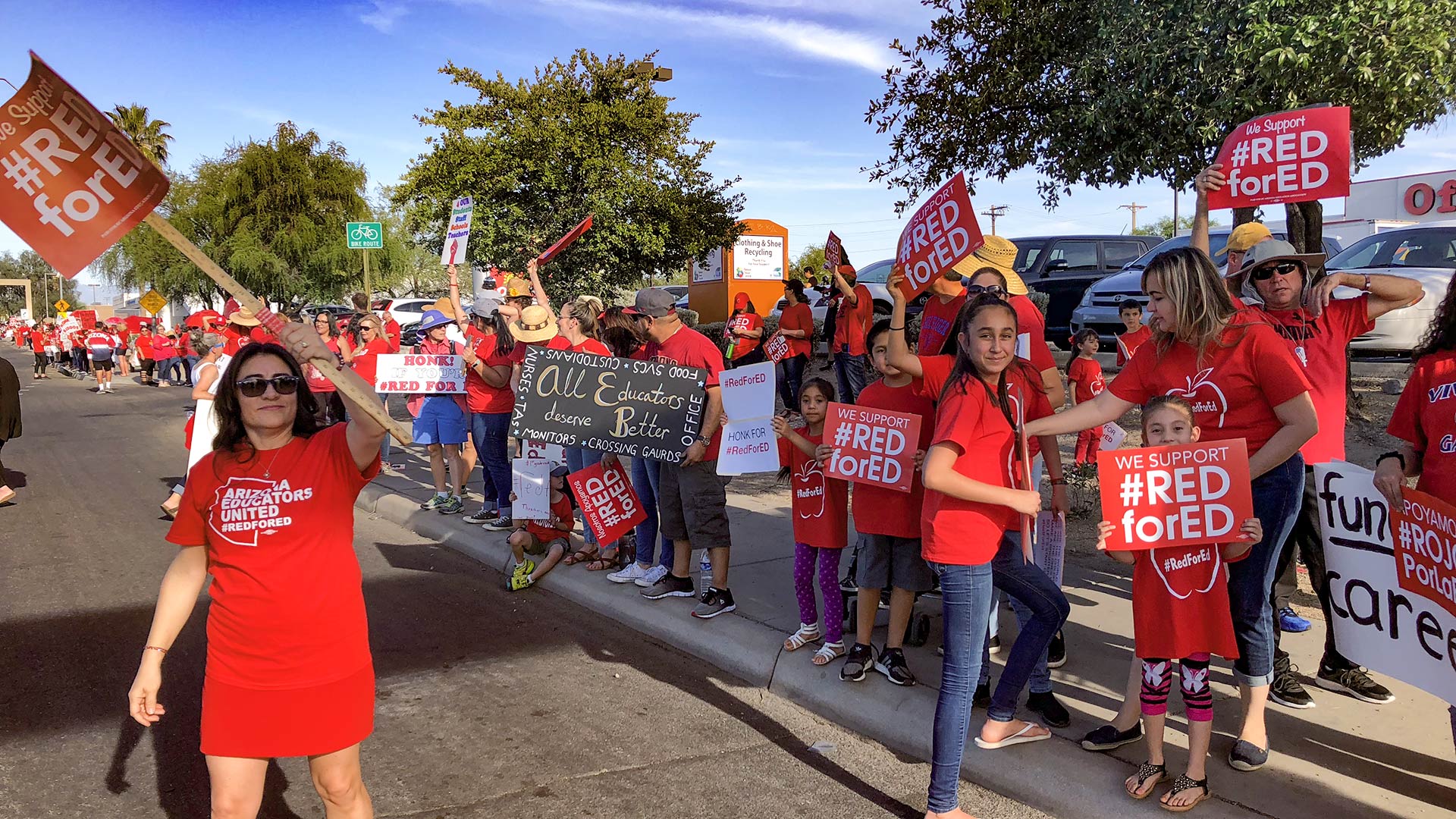 Demonstrators gather on Broadway in Tucson April 25, 2018 to protest for more state education funding, one day before a walkout that closed schools all over the state.
Brandon Mejia, AZPM