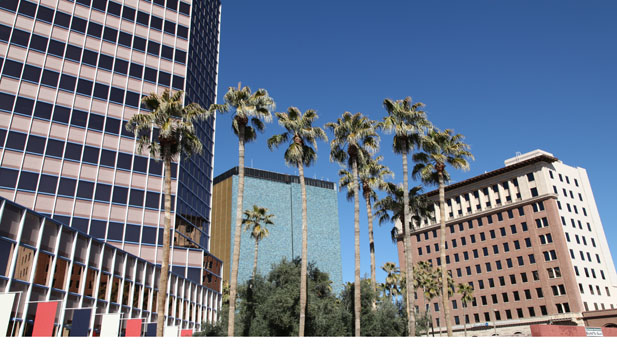 Tucson groups are working on a campaign to promote the area's attributes.

Tony Paniagua
The attack on January 8th that killed six people and injured several others, including Congresswoman Gabrielle Giffords, became an international news story within minutes.

It's not an incident with which any community would want to be associated, but local leaders say the response from Southern Arizona residents is helping to reduce the negative perception of Tucson that some people in other cities, states or countries may have developed after the tragic event.
Rick Vaughan is the senior vice president for sales and marketing at the the Metropolitan Tucson Convention and Visitors Bureau, which tries to encourage visitors and conventions from around the world to consider Tucson in their plans.

"We're still going to sell and market the core attributes of our destination," he says. "But ... we had so many positive responses from visitors and customers from around the world about how it was handled, about the pure nature and the spirit of our people- that really defines our destination, the caring aspect. "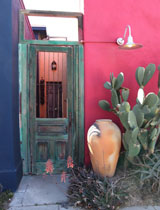 Visitors say they come to Tucson for the culture, weather, nature and other attractions. (PHOTO: Tony Paniagua)
The bureau is also working with other groups to spread the message about the area's many attributes. They made some commercials for television last summer, prior to the shooting in January, and now they are working on radio promotions.

"As a result of what happened--the tragedy on January 8th--what we've really seen is how Tucson has come together to demonstrate that we are a community of real caring," says Allison Cooper, the bureau's director of marketing. "So we are producing additional spots and working with the University of Arizona with the message of 'together we thrive,' so we'll feature a number of our partners and a number of industries within Tucson that really showcase who we are."
Visitors in downtown Tucson echoed the bureau's sentiments. Two visitors from Canada had already planned to come here for birdwatching in southeast Arizona prior to tragedy. They were saddened by the incident but not dissuaded. Another visitor from Brazil also had previous arrangements to see friends and explore the state, and kept those plans despite the shooting.
Meanwhile, Connecticut visitor Kathy Michaud was on a winter trip to Scottsdale when she chose to drive to Tucson just so she could support the community in the wake of the shooting.

Michaud says Tucson shouldn't worry about a long-term negative image.

"It just seemed like people were very friendly and you just wanted to show your support for them," she says. "It's heartfelt, what happened, so it's more support that we're coming here for the community."
The shooting rampage of January 8th was reported around the world, giving Tucson instant name-recognition for millions of people. But despite the tragedy, visitors and those in charge of attracting them here are optimistic about the area's long-term image.
AZPM