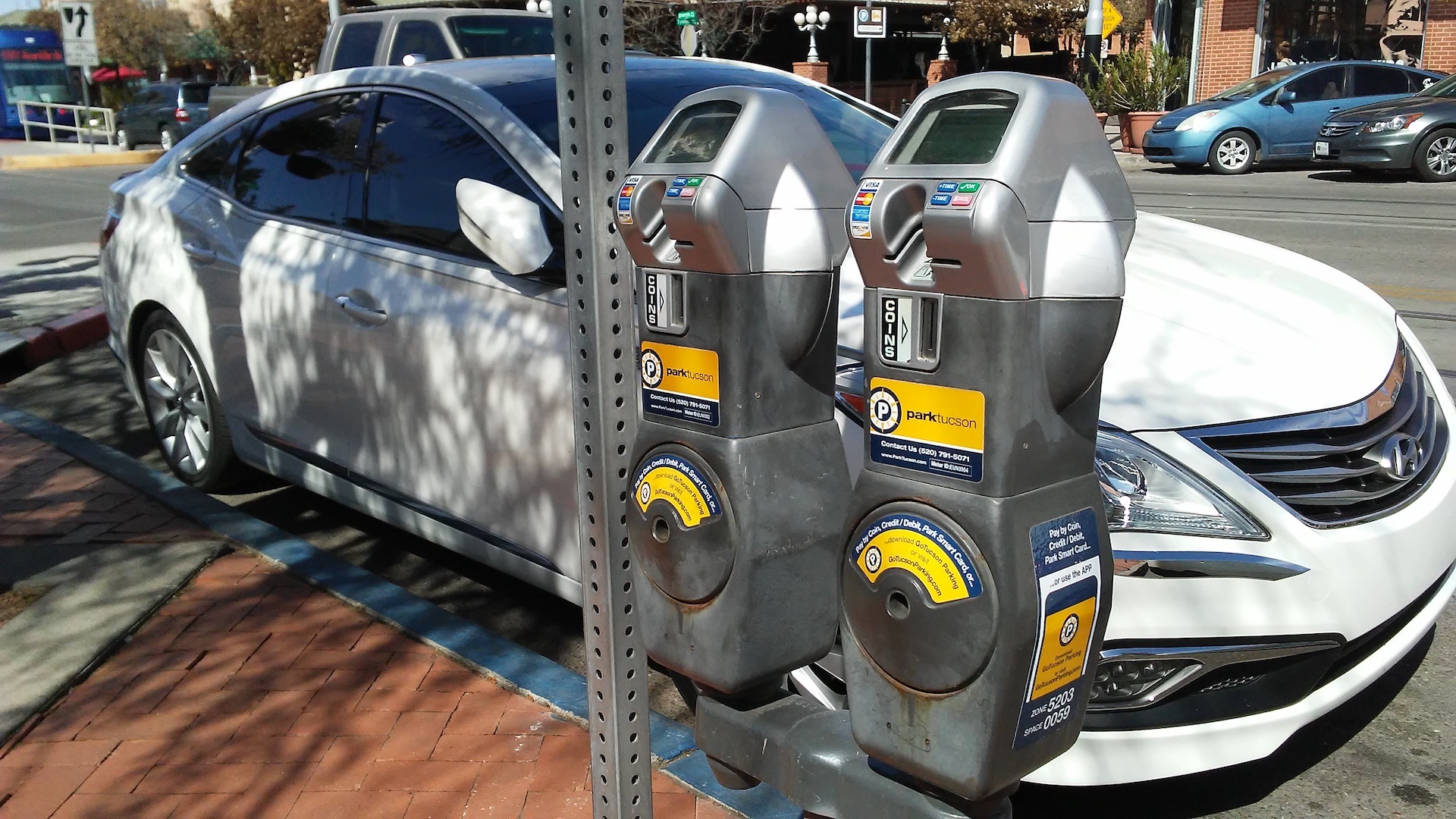 Motorists near the UA campus were able to pay parking tickets with jars of peanut butter.
Tony Perkins, AZPM
The University of Arizona Parking and Transportation Services department is celebrating a successful campaign that allowed violators to pay some citations with jars of peanut butter.
The department ran a creative penalty program at the end of the spring semester. In some cases, drivers who faced a $50 citation were allowed to pay for it with a $6 jar of peanut butter. The peanut butter was donated to the Campus Pantry, which provides free food to students and employees in need.

Department officer Benjamin Jimenez believes the campaign was so popular that it might return.
"Possibly, in the fall, we'll do another program, a box of cereal, a can of tuna — we're looking at something like that," he said.

The program ran for 10 days at the end of the spring semester. The eligible citations ranged from extended time on parking meters to speeding through parking garages. The department delivered 223 jars of peanut butter to the pantry, and motorists avoided almost $8,000 in fines.