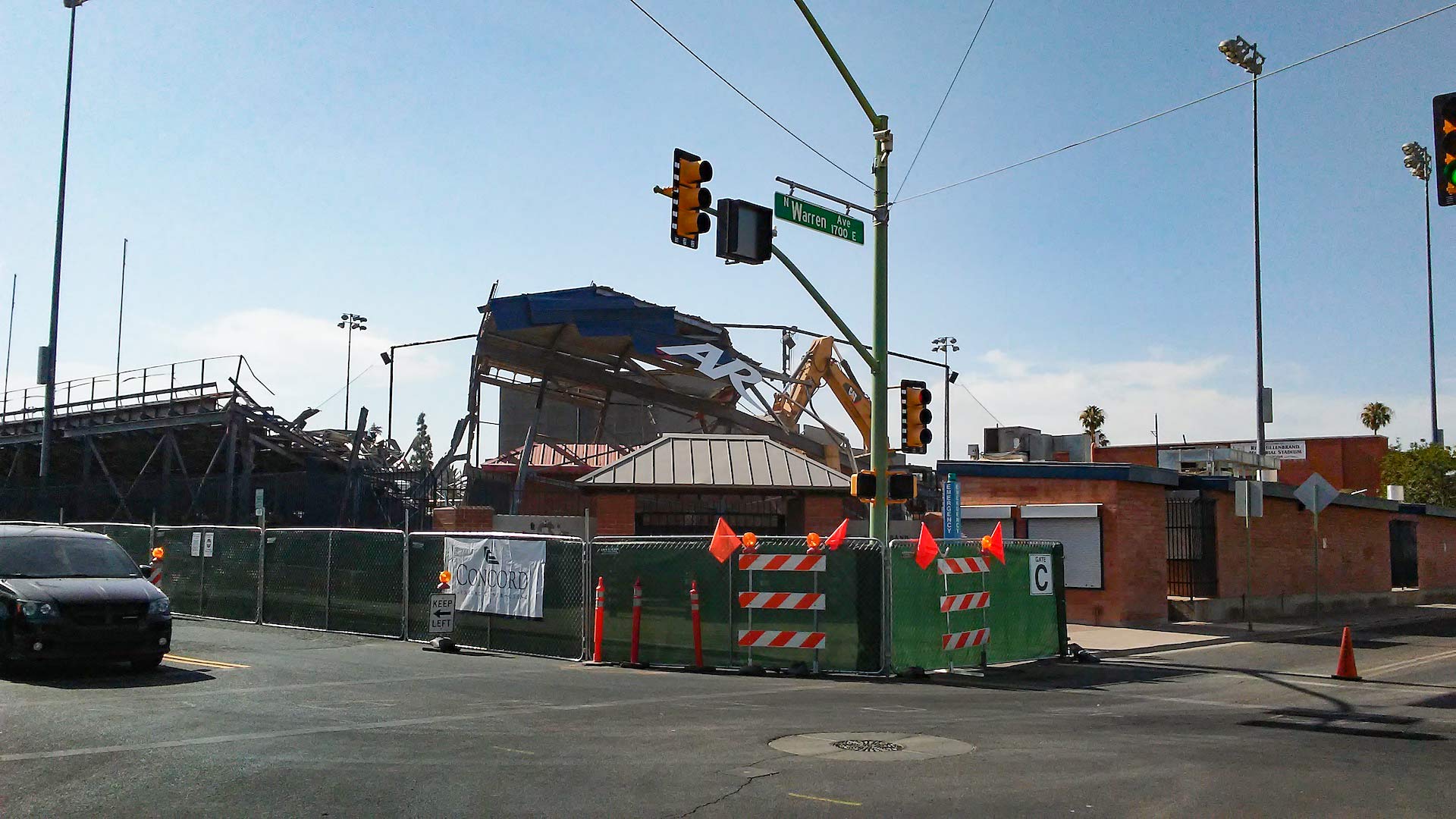 Demolition is underway for improvements at Rita Hillenbrand Stadium.
Tony Perkins, AZPM
It is a busy summer for stadium and arena renovations at the University of Arizona.

Demolition workers began an $8 million improvement project this week at Rita Hillenbrand Stadium, the home of the UA softball team. Planners expect new grandstands to be completed in February 2019, along with a new press box and scorers' center. Associate Athletics Director Suzy Mason said much of the spectator seating behind home plate will be shaded from the sun.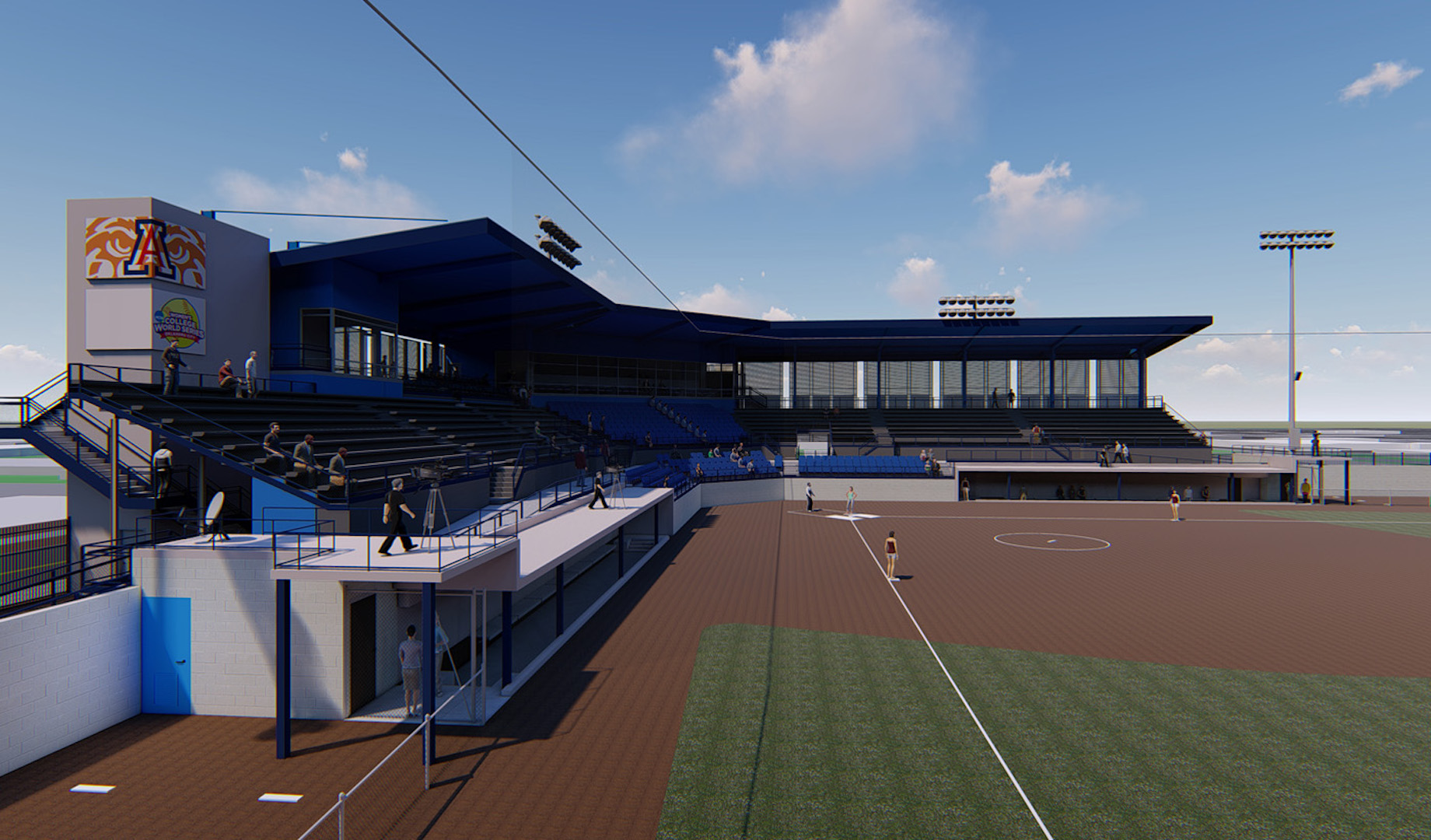 VIEW LARGER An illustration of improvements scheduled for Rita Hillenbrand Stadium.

Arizona Athletics
"Also, instead of the open-air press box, we're going to enclose the press box and have an air-conditioned space that's a little more user friendly," she said.
A new practice facility for the Wildcats football team is taking shape east of Arizona Stadium. The Indoor Sports Center will occupy part of Sancet Field, the former home of the university's baseball team. The $17 million project is scheduled for completion in January 2019.
Project funding comes from student fees and private support, with donors contributing through the Arizona Athletics Capital Campaign.