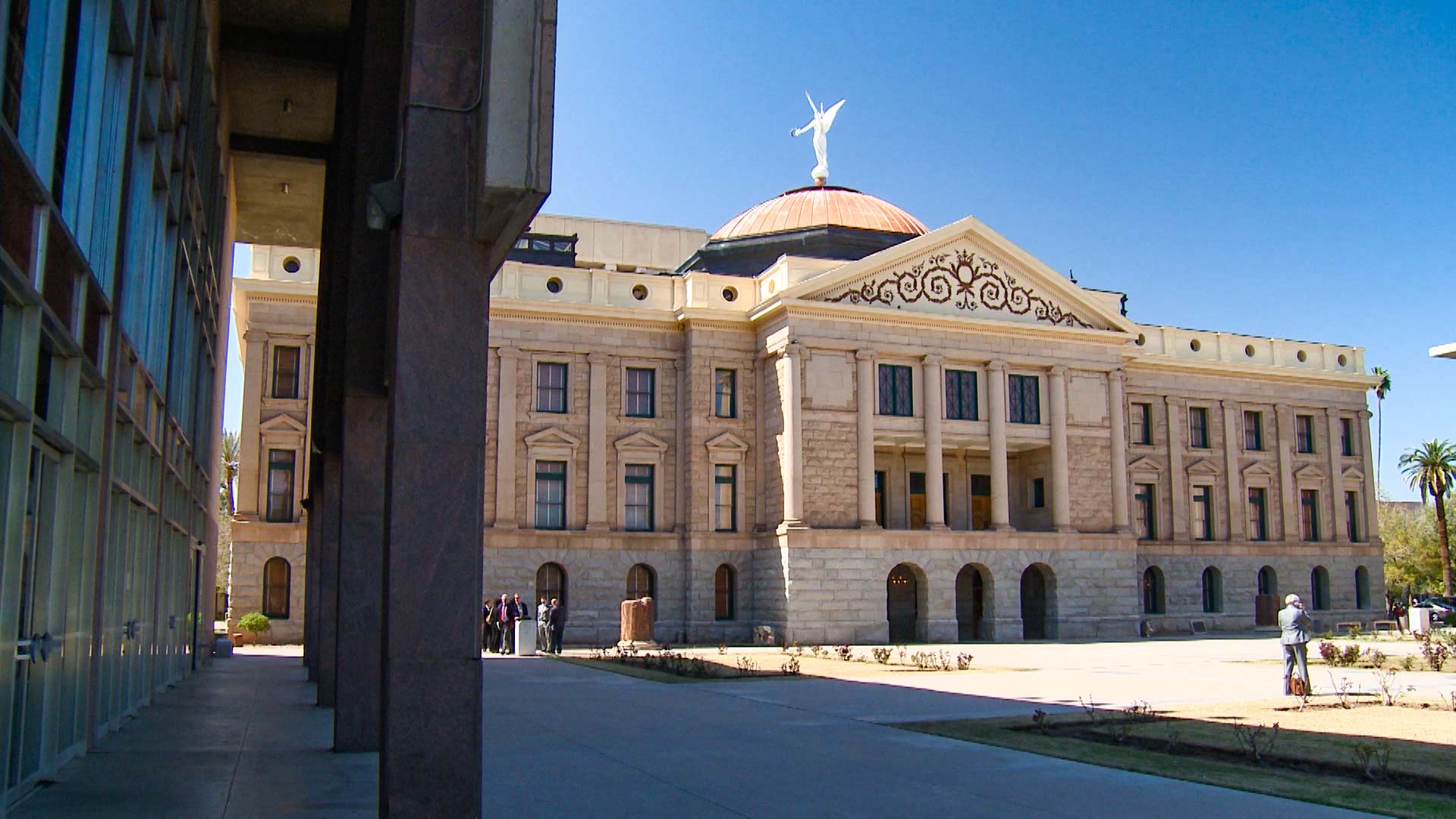 The Arizona Capitol, in Phoenix.
AZPM
Some Arizona Democrats want the state's Republican governor to call a special session of the Legislature.

Four Democratic state senators wrote Gov. Doug Ducey asking him to call a special session to resolve two issues left over from this year's Legislature.

The first is more than $50 million in child-development block grant money from the federal government, Arizona's share of a funding increase approved by Congress, but the state Legislature did not work that increase into its budget before adjourning. So, for now, it can't be spent.
The second unresolved issue is gun safety. Ducey proposed a plan to allow judges to keep guns away from people who pose a threat. The bill stalled in the Legislature, and the four Democrats want a special session to reconsider parts of it.
It's unclear how the governor will respond. There's no indication the Legislature's Republican majority would support either proposal. One of the signers of the letter is Tucson Sen. Steve Farley, who is running to unseat Ducey this year. Ducey may pass on the opportunity to hand a victory to a political adversary.