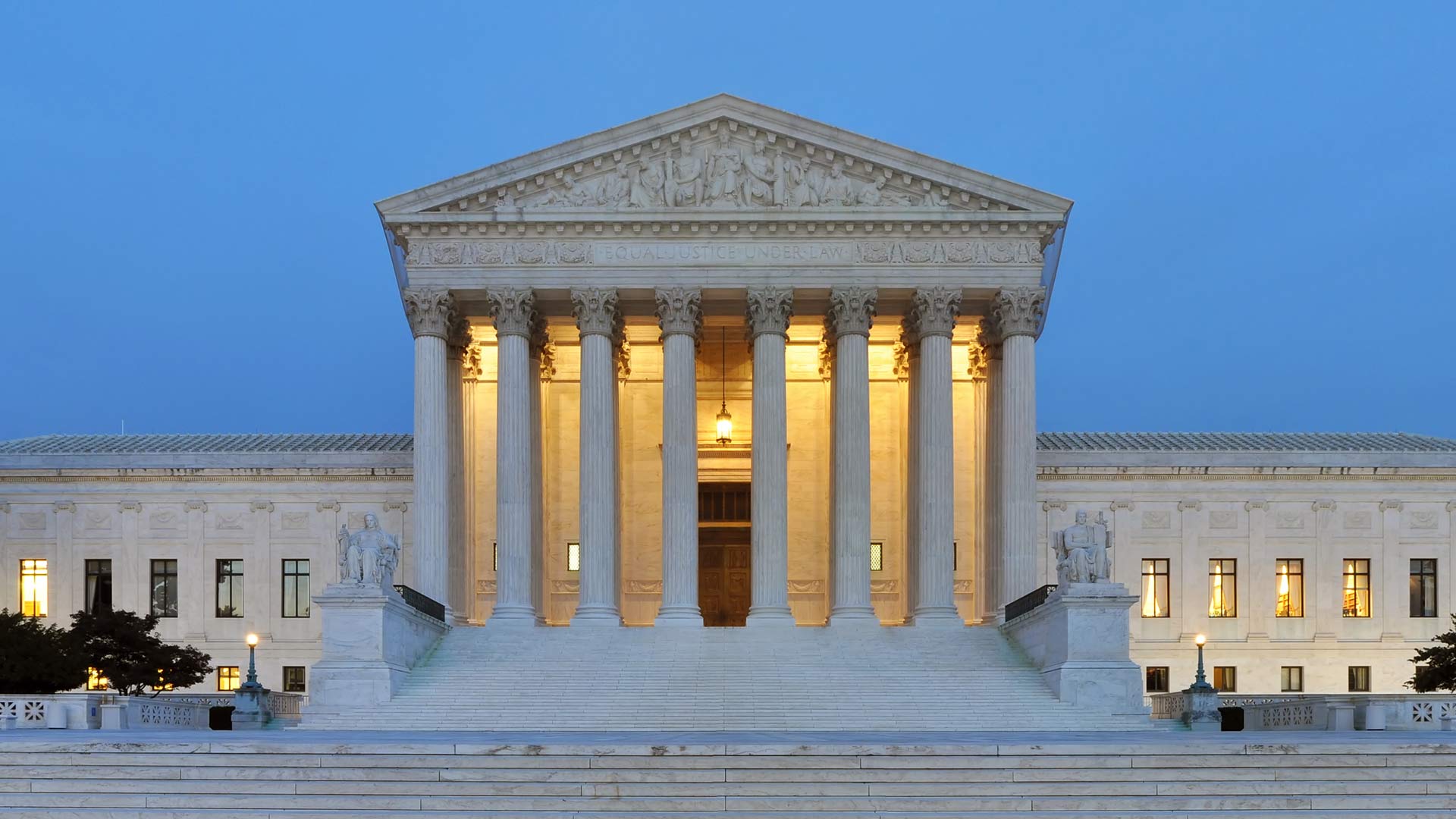 The west facade of United States Supreme Court Building at dusk in Washington, D.C., USA. From October 2011.
Joe Ravi, CC-BY-SA 3.0
When the U-S Supreme Court begins its new term on Oct. 1, a local case will be on the first day's docket, and a Tucson attorney will be part of the oral arguments.

Employment attorney Dan Awerkamp represents two former Mount Lemmon firefighters who claim their layoffs in 2009 amounted to illegal age discrimination. Since the case was heard in the Ninth Circuit Court of Appeals a while ago, he said he wasn't surprised the Supreme Court agreed to take it up early in its next term.
"But, on the first day? No, we didn't expect that," Awerkamp said.
At issue is whether federal law barring age-based discrimination applies to small government agencies like the Mount Lemmon Fire District, even though it exempts small businesses, with fewer than 20 employees. Awerkamp said federal appeals courts have issued conflicting rulings, so the Supreme Court will be asked to settle the matter.
"It will determine whether age discrimination is prohibited for all government entities and not just for those that have 20 employees or more," Awerkamp said.
If Supreme Court nominee Brett Kavanaugh is confirmed before the session begins, the Mount Lemmon Fire District case will be one of the first he hears as a Supreme Court justice.