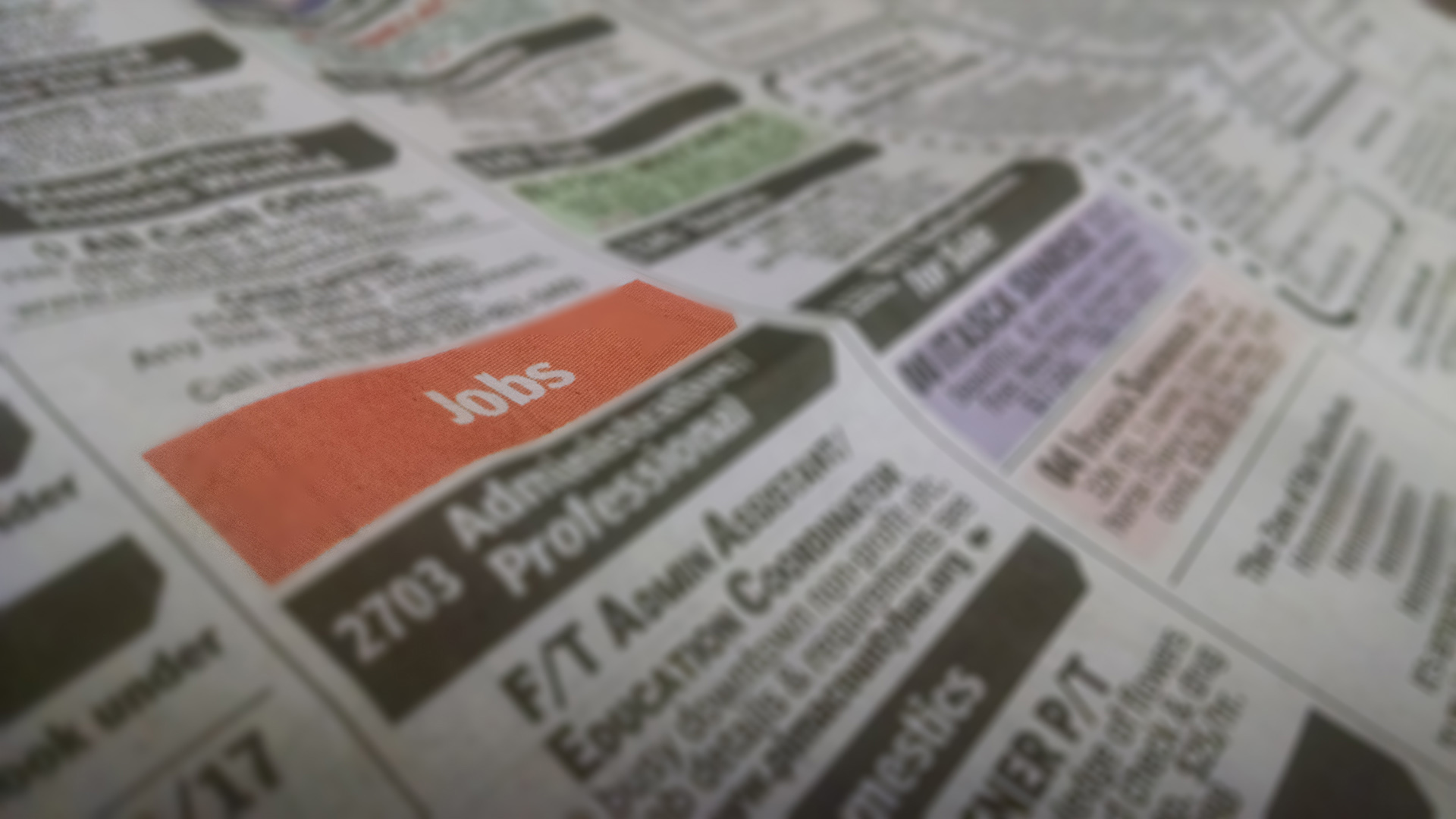 Newspaper classified ads.
AZPM Staff
Unemployment is down in Arizona, according to the state Office of Economic Opportunity's latest monthly report.

The report said the state's seasonally adjusted jobless rate fell from 4.7 percent in June to 4.6 percent in July. That figure is down slightly from July of last year, when the unemployment rate stood at 4.7 percent. National figures showed 3.9 percent of Americans out of work in July 2018.
Arizona lost 17,500 non-farm jobs, while the private sector saw a decrease of 4,400 jobs. State research director Doug Walls was not surprised by the summertime decreases.
"These are related to education-related employment, as well as losses in leisure, hospitality and tourism," he said.
Arizona employment gains were seen in the construction industry, along with manufacturing, and trade, transportation and utilities.
Changes in Tucson unemployment mirrored the state's, with the city's rate decreasing slightly between June and July to stand at 4.6 percent.