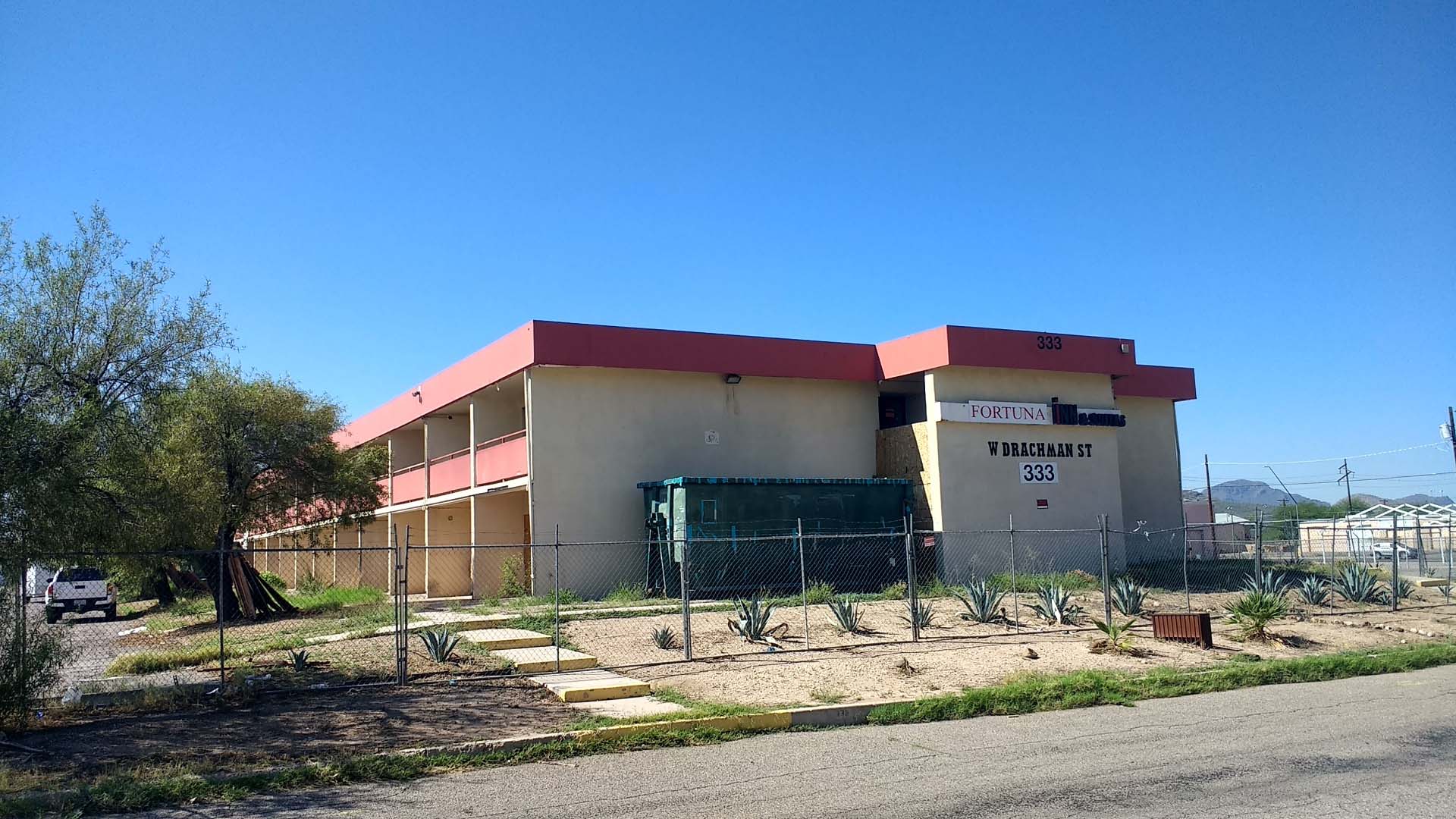 The former Fortuna Inn and Suites in near West Speedway and Main in Tucson is shown before its demolition. Pima Community College bought the hotel to make room for its "Center of Excellence in Applied Technology."
Steve Jess, AZPM
Pima Community College is expanding its downtown campus to meet a growing need for skilled workers in manufacturing.
The college recently bought a hotel next to its downtown campus and is clearing the land to build a "Center of Excellence Applied Technology Center." Chancellor Lee Lambert says Tucson's manufacturing sector is growing, and Pima aims to train the workers those industrial employers will need.
"We've got to expand capacity. Our current footprint is too small for what is the needed in the community going forward, and so that's a big driver underlying that transformation in investment," Lambert said.
The new applied technology center will include a manufacturing floor, to give students a taste of working in a factory environment. It'll also have a maker space - where future inventors can use a variety of technologies to turn their ideas into reality.
The college will break ground for the new center sometime next year.