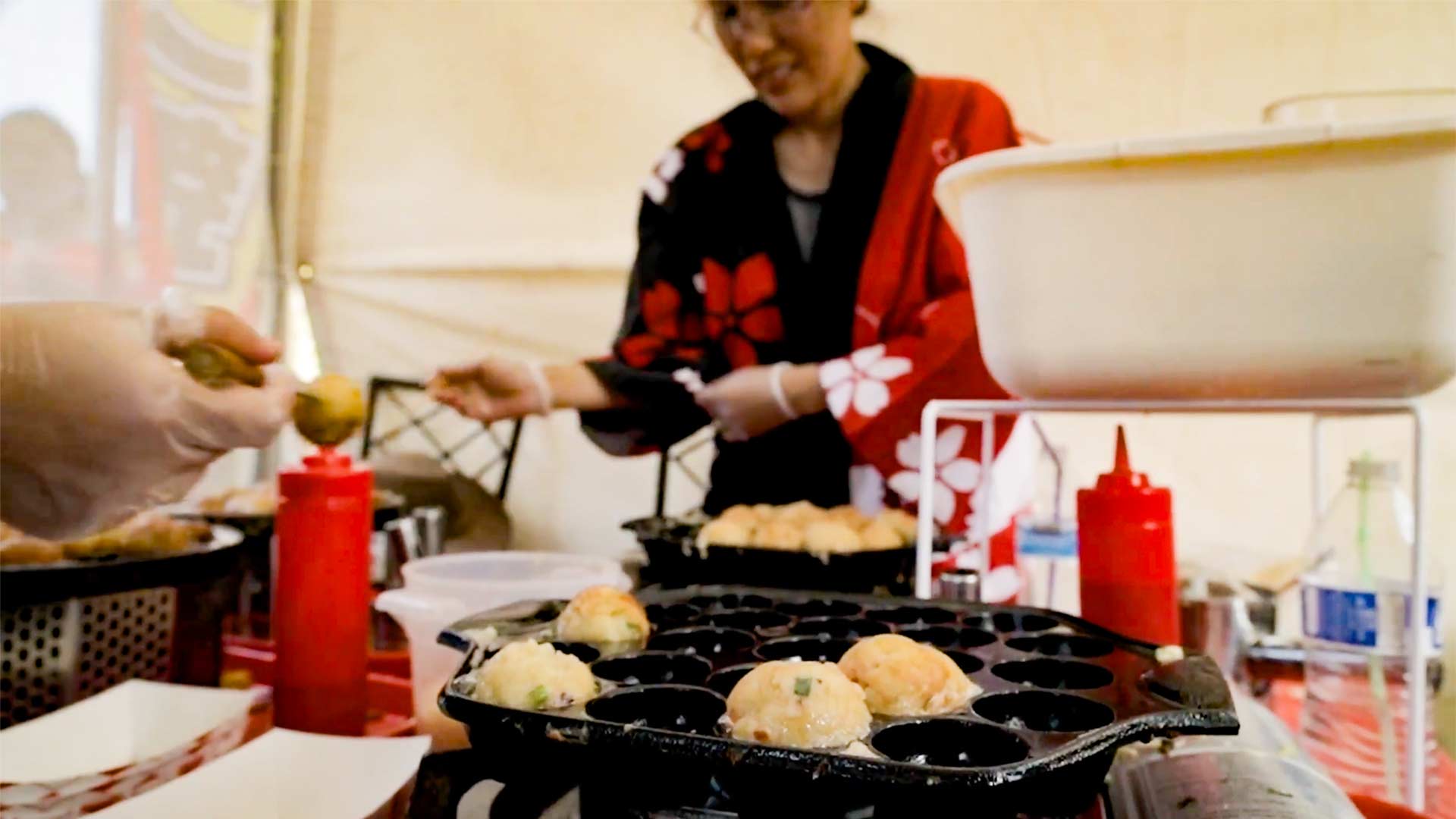 Preparing food at the 2017 Tucson Meet Yourself.
AZPM
Tucson's annual folklife festival, Tucson Meet Yourself, is back for its 44th year. It's is a yearly fall festival that brings together people from all corners of the world to eat, drink and be merry. And this year is no different.
Communications Director for the festival Kimi Eisele says many of the festival faves will make a return. She says this year's event will also bring new sights, tastes, sounds, and a new location.
This year the festival will encompass Stone Avenue, Church Avenue and Pennington Street.

Some of the notable new attractions include a Oaxacan mole food vendor called Holy Toledo, a Louisiana Zydeco band called Lil Nathan and the Zydeco Big Timers, and a Selena sing-along.
Though the forecast calls for rain, Eisele says not to worry.
"Tucson meet yourself will happen, rain or shine," she says.
Eisele says if whether you get drenched or drizzle, it's an opportunity to practice gratitude.
"Rain in the desert is a gift and it feels like kind of a perfect opportunity to practice acceptance. And practice the spirit of celebration. Cultures around the world revere the rain for what it brings and how it nourishes us. So it feels like an invitation to practice that. Which is totally in line with what the festival is all about."
Tucson Meet Yourself begins Friday at 11 a.m. and goes through Sunday evening.
Experience the sights and sounds from 2017's Tucson Meet Yourself: