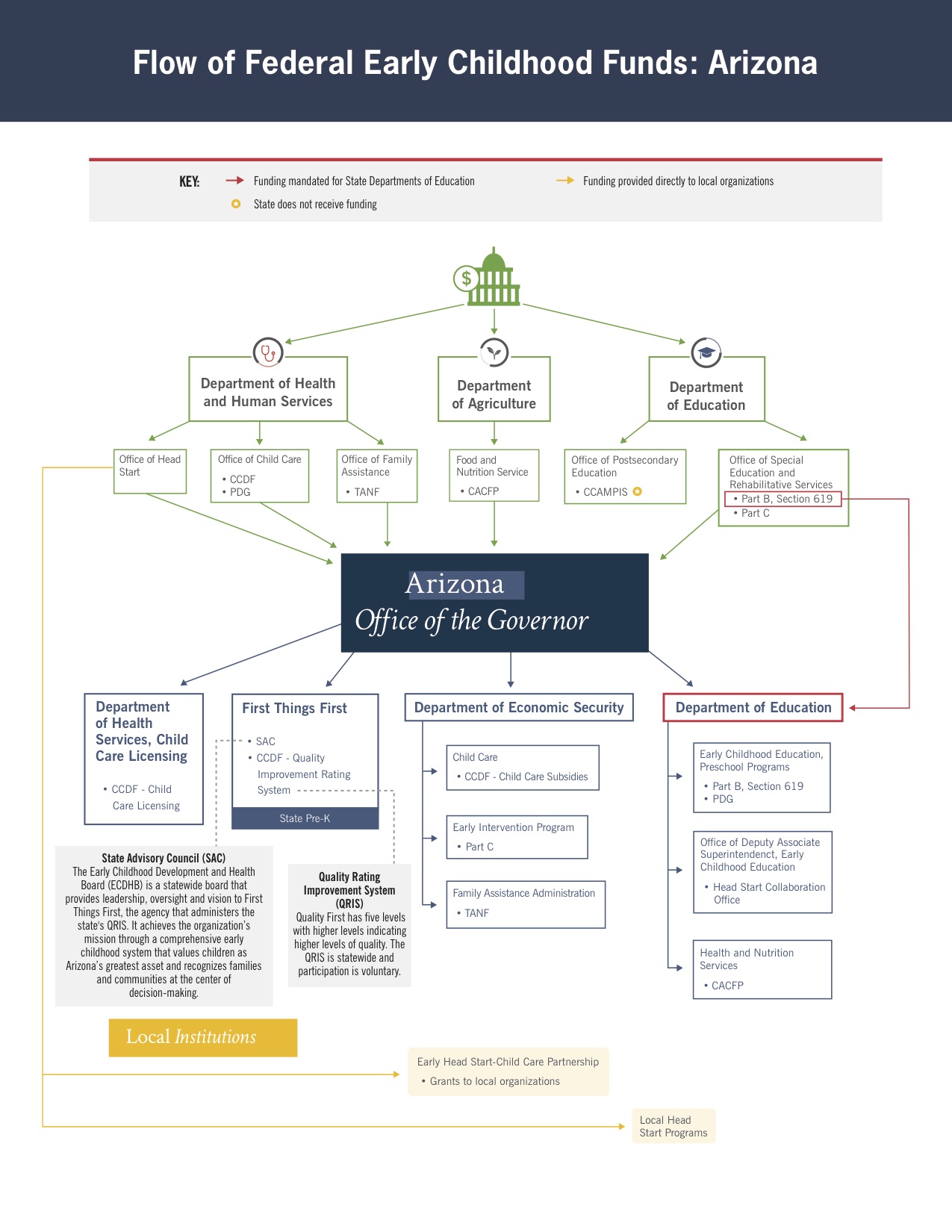 Bipartisan Policy Center
Arizona scored near the bottom in a report ranking how efficiently states distribute money for early childhood education.
The Bipartisan Policy Center ranked Arizona 42nd in the nation. The report found that there are just too many agencies in charge of federal dollars and conflicting age and income eligibility requirements among them.

Linda Smith is Director of BPC's Early Childhood Initiative. She says agencies aren't working together, and that creates chaos.
"They are spending it in such a way that makes it hard for parents to access services and for maximum efficiency. Because if you have nine funding streams going into four or five different agencies, then that basically is suggesting that there's not a lot of coordination as the programs roll out," she says.
She says by improving coordination and alignment of programs and services, different departments, like the Department of Economic Security and the Department of Education, could increase efficiency and cost-effectiveness.
Smith stresses that Gov. Doug Ducey has full authority to create a more collaborative system and recommends that he create an independent body to do so.
"It is completely up to the governor of a state to what happens with this money. So when a state points a finger at Washington as the problem, he really has the discretion to change it."
See the full report here.