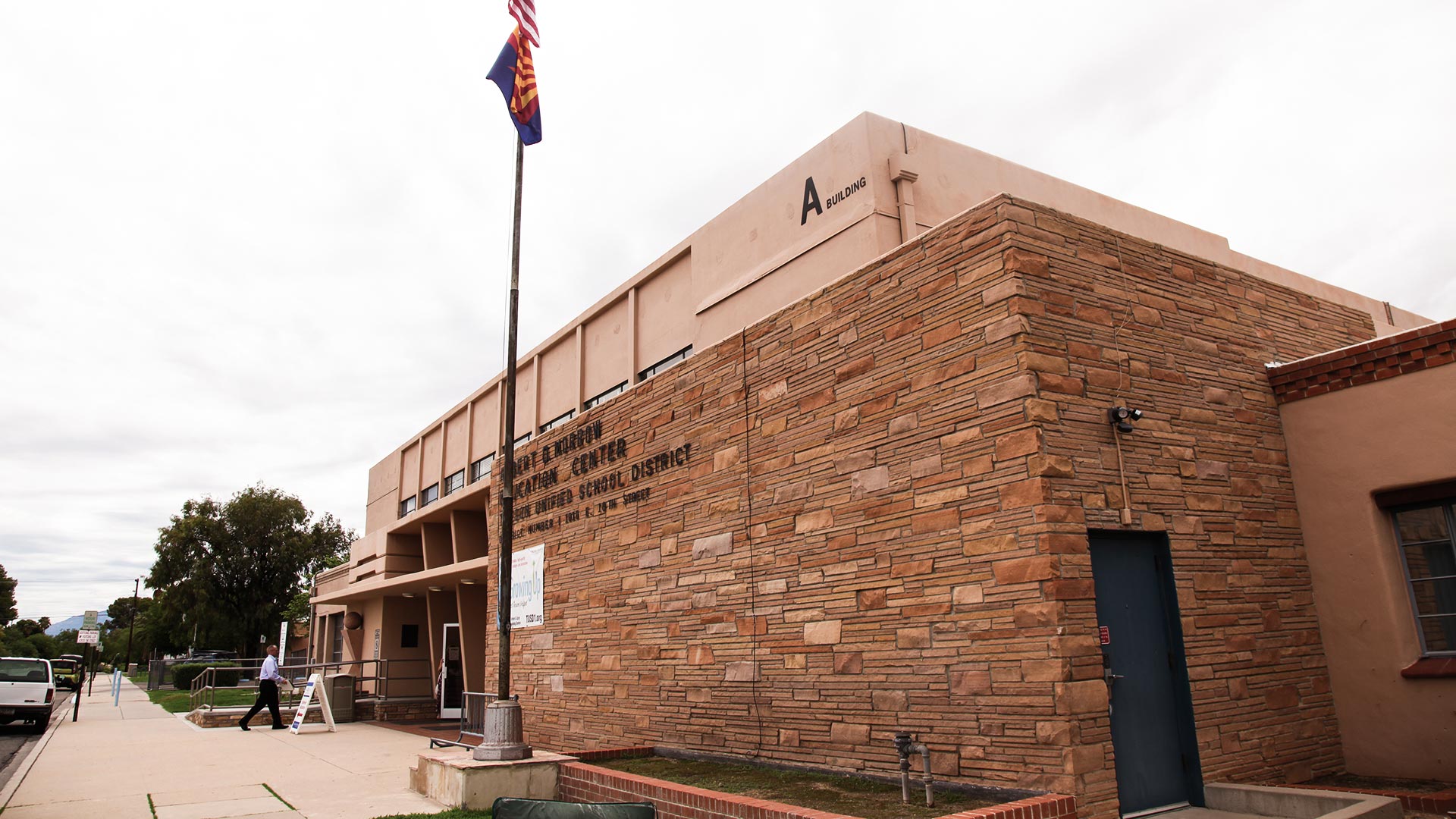 The Tucson Unified School District office, 1010 E. 10th St., Tucson, Arizona.
Nick O'Gara/AZPM
Tucson Unified School District and Pima County are suing the state of Arizona to get back $8 million in funds to pay for the district's ongoing desegregation order, according to a release.
The Legislature in 2018 approved a law that changed the state's responsibility to help cover the cost of TUSD's ongoing desegregation program, shifting that financial burden to homeowners via a secondary property tax. Pima County Schools Superintendent Dustin Williams in May told AZPM that would mean an increase in district property taxes to the tune of about $10 for every $100,000 of a home's value.
The legal complaint, filed Dec. 24, says the passage of SB 1529 does not actually remove the state's responsibility to foot that bill, a statement from the county said.
County officials objected to the law, and in June supervisors started to lay the groundwork for TUSD to legally challenge it. TUSD in August authorized its attorneys to sue to protect district taxpayers from having to pay more than the state-enforced tax cap of 1 percent.
The primary property tax for decades has funded TUSD's desegregation program, which Williams said accounts for about $65 million of TUSD's budget. State law caps county primary property taxes at 1 percent. The "desegregation tax" has frequently pushed Pima County above that amount.
When the desegregation tax goes over the amount given from the county, the state has covered the amount needed to keep Pima County's property tax below the cap. The county and district are suing to compel the state to continue to cover that shortfall.
Read the legal filing below:
Pima County, TUSD complaint

View at Google Docs
|

Download File

Stories on the statewide debate over teacher pay and education funding. Read more coverage
here
.