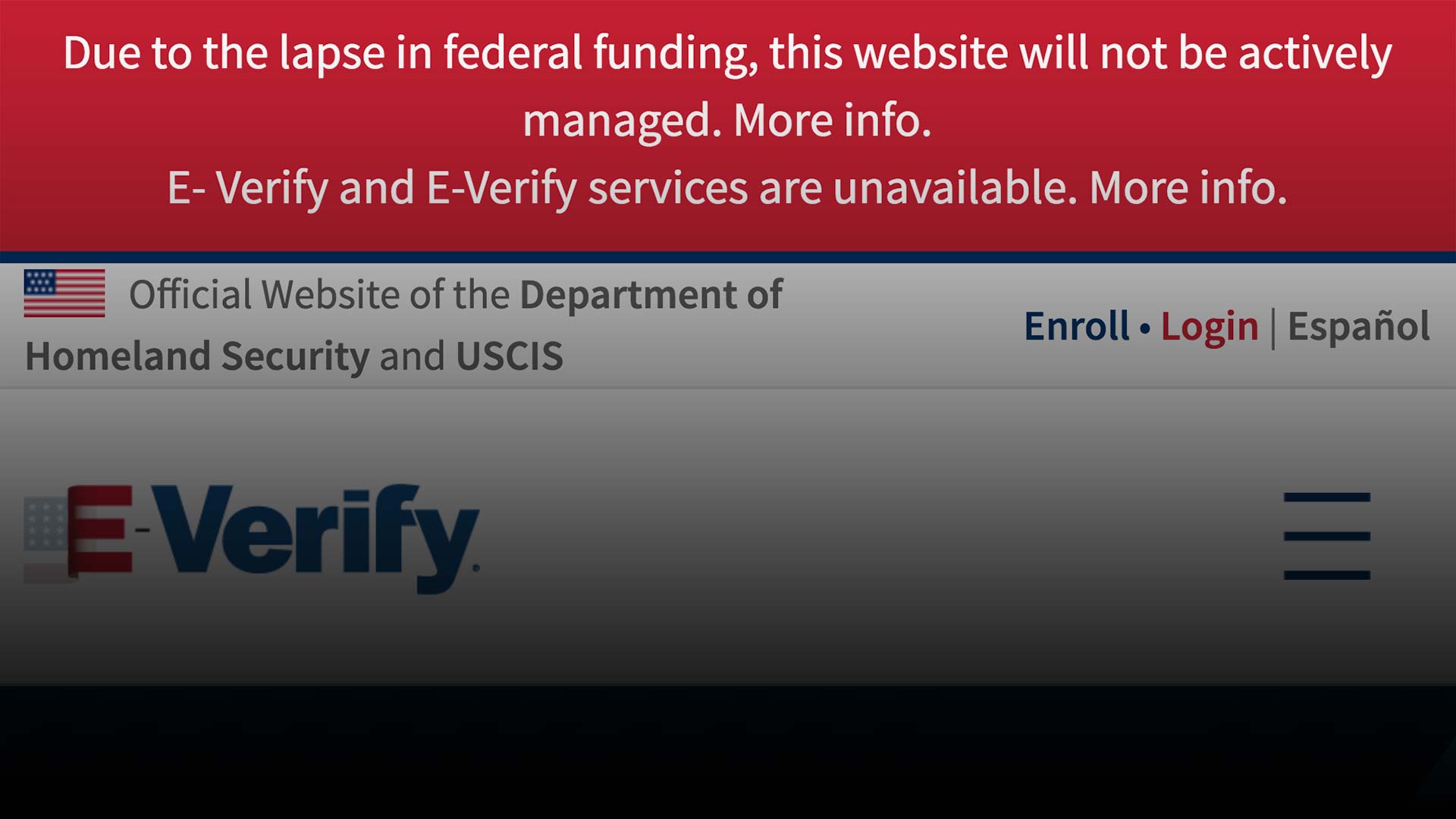 Services like E-Verify have been limited due to the partial government shutdown.
AZPM Screenshot
Arizona law has for years required employers to verify that someone they want to hire can legally work in the United States.
But a federal system business owners use has been shuttered due to the partial government shutdown as the peak season for Arizona's hospitality industry is just getting started.
This means the state's restaurant owners and hotel managers looking to beef up staff can't use E-Verify to confirm a prospective employee's immigration status until the federal government is fully re-opened.
No access to E-Verify is not going to stop the service industry from hiring, said Julie A. Pace, employment attorney with the Cavanagh Law Firm.
"And in fact, they will probably use this gap as an opportunity to hire more people who may not… They won't know it. The companies won't, but they wouldn't have passed E-Verify maybe in the past," she said.
If owners don't use E-Verify to retroactively check employees after the government shutdown ends, they may eventually have to explain that decision to auditors, Pace said.