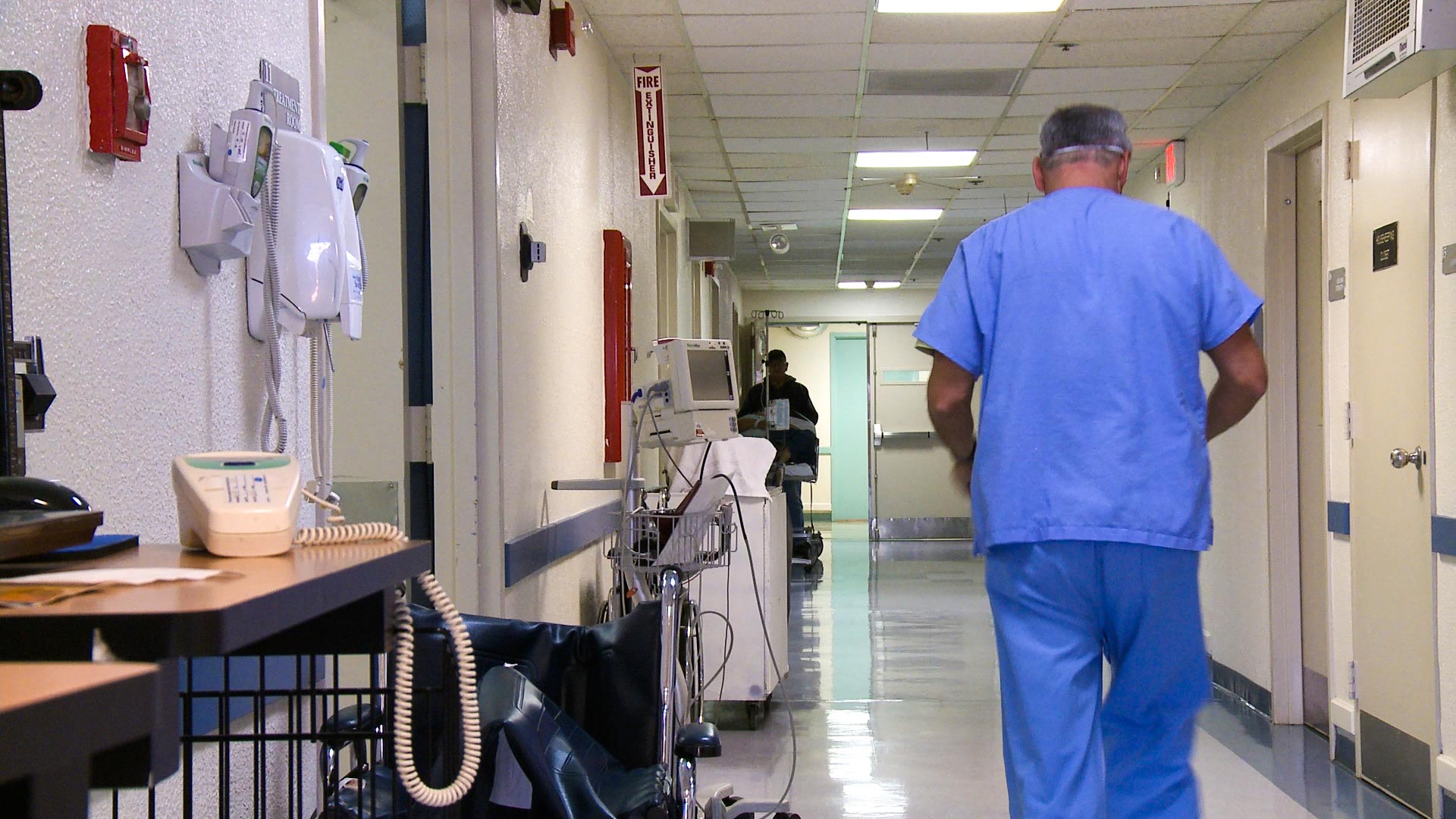 File photo of a hospital hallway.
AZPM Staff
The Trump administration Friday approved the first work requirement for people on AHCCCS, Arizona's version of Medicaid.
A spokeswoman for AHCCCS (pronounced "access") says about 100,000 non-handicapped people between 19 and 49 years old will be affected. They'll be required to do at least 80 hours per month of paid or volunteer work, education, training, or job search activities.
In 2015 the state Legislature passed a law requiring the state to ask the federal government for permission to establish a work requirement. After being turned down several years in a row, this is the first time the state's request has been approved.
AHCCCS spokeswoman Heidi Capriotti says most of the 1.6 million people on AHCCCS will fall under various exemptions for age or health issues, but about 120,000 will be required to participate in what the state calls "community engagement."
"That is employment, including self-employment, less than full-time education, job and life-skills training, job-search activities, — even community service would be applicable to achieve those 80 hours per month," Capriotti said.
The requirement is scheduled to go into effect Jan. 1, 2020. Congressman Raúl Grijalva predicts it will be tied up in court battles. Grijalva says Congress never intended to require people to work in order to get health care.