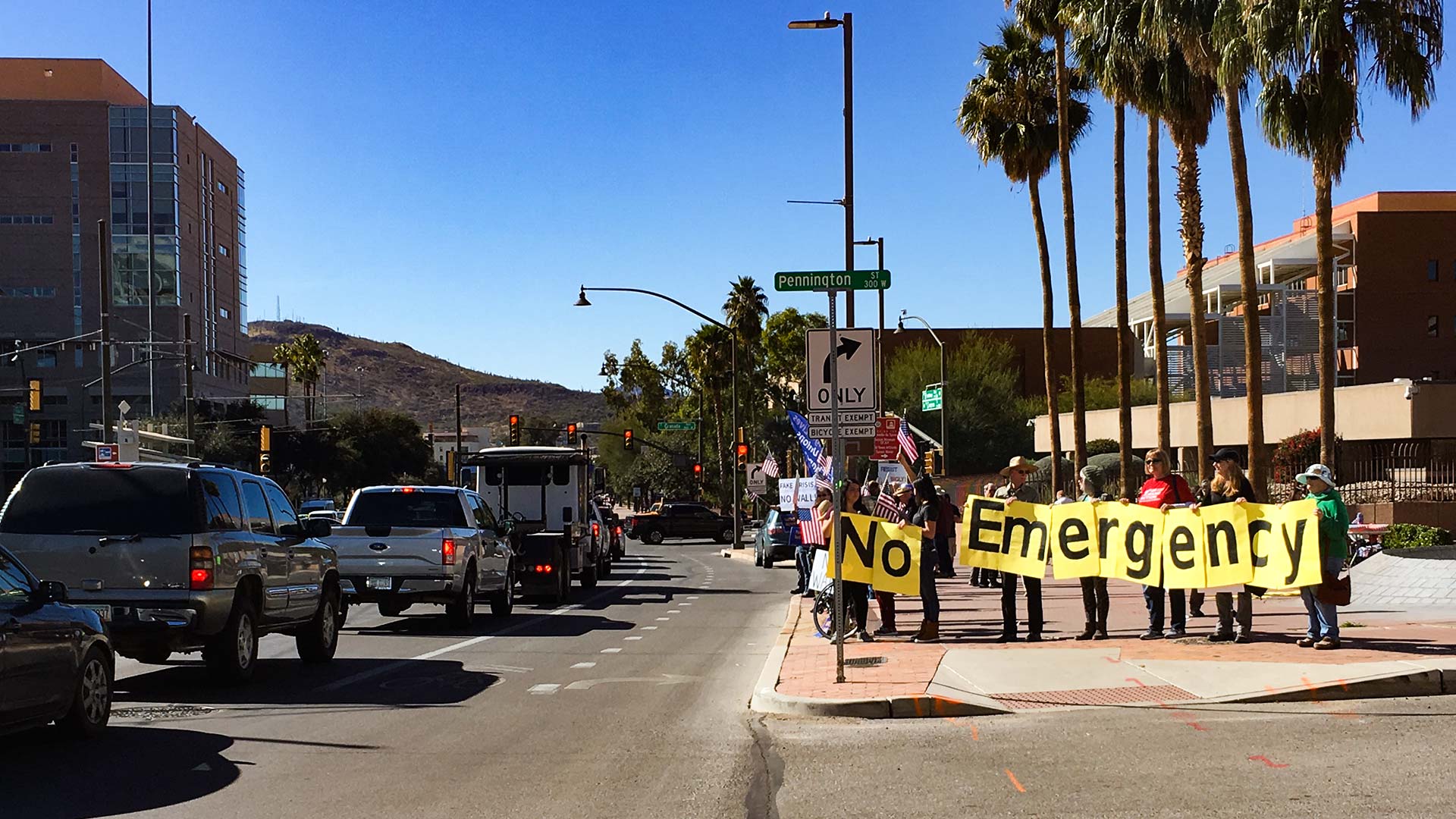 Demonstrators gathered in downtown Tucson to protest the government shutdown, Jan. 25, 2019.
Emma Gibson/AZPM
Protesters gathered with signs and drums on the corner of Congress and Pennington Friday afternoon to protest the partial federal government shutdown.
President Donald Trump announced earlier in the day the temporary reopening the government for three weeks. Few of the approximately 30 Tucsonans in demonstrating said they were optimistic that the government would actually stay open.
One of the protesters who echoed this sentiment was Carol Fiore.
"I feel like we'll probably be back here, but what I'd like to see is no one in Congress being paid, as long as they're using federal employees as pawns. How about they don't get paid?" said Fiore.
She said she used to be a cartographer for the Department of Defense and a computer system analyst at the Bureau of Land Management.
Most of the crowd held signs protesting the border wall or urging the government to pay federal workers and contractors.
Barbara Wayne was also at the protest, and she said that if Congress does not find a permanent solution during the next three weeks, she believes Trump might declare a national emergency to build the border wall – but she said there is no emergency.