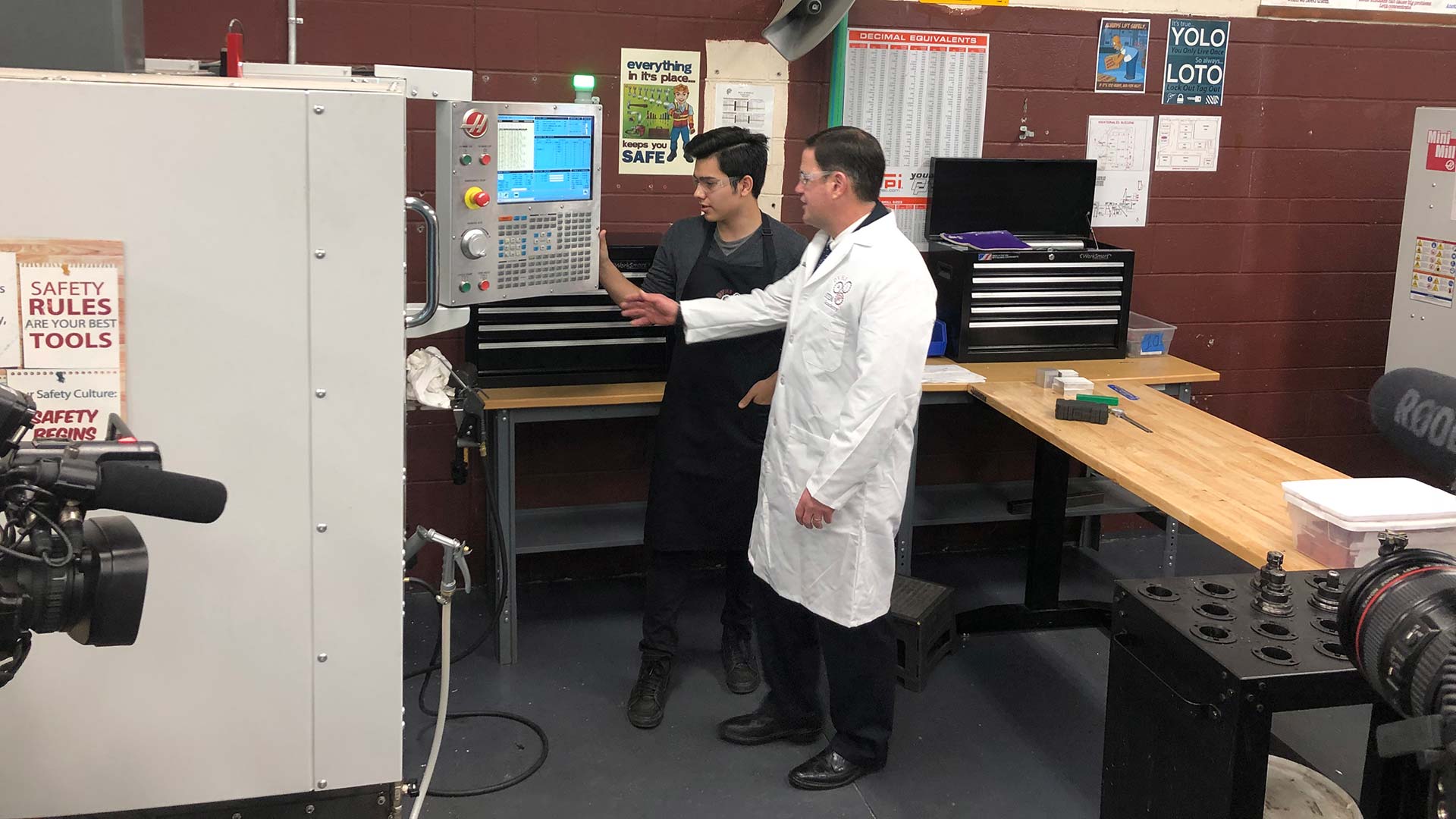 Gov. Doug Ducey tours the JTED program at Desert View High School in Tucson. February 15, 2019
Christopher Conover, AZPM
In his 2019 budget, Gov. Doug Ducey requested $20 million for an aviation program at Pima Community College. It is part of a move to bolster technical training programs at the high school and college level.
On Friday, Ducey visited the aviation program at PCC as well as career and technical education programs at Desert View High School.
After touring the high school workshops, he said gone are the shop classes from his high school days. He said they've been replaced with students learning skills for the 21st century.
"Its space-age stuff, it involves computers, it involves coding. And these kids are having a blast," Ducey said.
The governor said vocational and technical classes prepare students to go into engineering programs at schools like the University of Arizona or into the workforce as highly skilled employees.