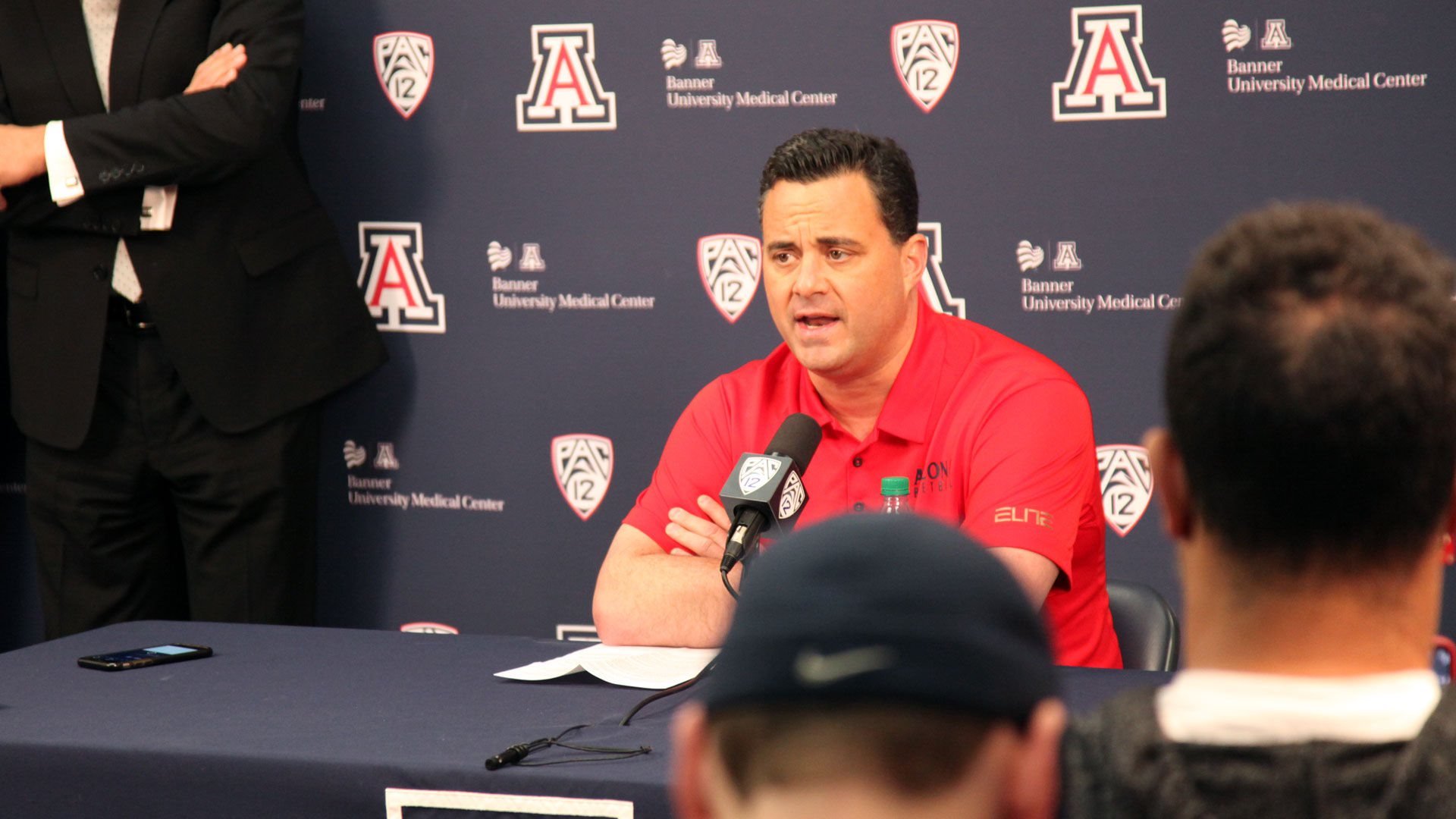 Arizona basketball coach Sean Miller speaks to the media, February 2018.
AC Swedbergh/AZPM
News reports surfaced Monday that federal prosecutors notified University of Arizona head basketball coach Sean Miller that he will be subpoenaed to testify in a college basketball corruption case later this spring.
Evidence from a criminal trial last October suggested Miller had a relationship with Christian Dawkins, a runner for an NBA agent, who is being tried for bribing three former assistant college coaches. One of those three was a former assistant coach at Arizona, Emanuel "Book" Richardson, who pleaded guilty to bribery charges in late January.
Miller held a news conference Tuesday, but with a terse "no comment," refused to answer questions about the potential subpoena.
Another Arizona assistant coach, Mark Phelps, was fired by the university earlier this month over an unrelated recruitment issue. The federal bribery trial is scheduled for April 22.